Quote: "The song of the righteous is a prayer unto me, and it shall be answered with a blessing upon their heads."
D&C 25:12
Advertise
here
Adele Connell (2 Free Arrangements)
Sister Connell is serving as a full-time missionary from 2013 - 2016 in the Washington DC North Mission as the Executive Secretary. Prior to her proselytizing, she served in the military for over 37 years; retiring at the rank of Colonel. She has a PhD in Organizational Communication and is a published author. Most importantly, she is the mother of four children and grandmother to four grandchildren. Being a "mom" and "grandmom" is her most-prized gift. She studied organ at BYU under the direction of [the late] Dr. Foxley. The Primary Song, "I'm a Missionary", was written for her children and has been performed numerous times in her home ward(s).
Email Adele Connell
if you'd like to send a personal note. See composer song statistics
here
.

You could also filter these songs (limit them) by type. Currently: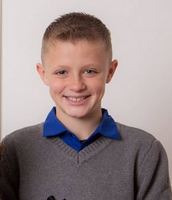 Duet
,
Primary…
,
Vocal Solo
,
Youth Choir…
By:
Adele Connell
Topics:
Agency…
,
Blessings
,
Book of…
,
Children
,
Christ
,
Heavenly Father
,
Individual Worth…
,
Joseph Smith
,
Knowledge/Truth
,
Love
,
Missionary Work
,
Obedience…
,
Plan of…
,
Restoration
,
Sacrifice
,
Service
,
Spirit
,
Testimony
,
Young Women…
,
Youth…
,
Instrumental…
,
Piano
,
Primary with…
,
Simplified Arrangement…