See your advertisement
here

Welcome to Free LDS Sheet Music.org, our attempt at creating a central index/hub for all the awesome free religious pieces out there. We list 2500+ free pieces for choir, solo, primary, etc from 75+ different composers.
<------- Browse the list by clicking on some of the links to the left!
We make searching by topic, hymn name, voicing, etc. pretty easy. (See the links to your left).
Using our site is a heap easier than getting your Bishop to allocate funds from the ward budget! Try before you buy with no fear. Want to use highlighter on your own copy of the music? No worries, you can just print more if you run out.
Any Christian/LDS sacred music composer/arranger can publish their free works on our list, for free! If you have your own songs published or have composed any songs in your free time ever, check it out and send us an email, we'd love to hear from you!
We have a lot of songs, and are adding to it.
All free!
"This is such a wonderful website!! I have been searching for weeks to find a Christmas duet for my husband and I...only to come across this website today and found what I needed in 5 minutes. Thank you for creating and sharing a website that allows us to access beautiful, and uplifting music/hymn arrangements for free. Keep up the good work!! Sincerely, J. Preece, Durham, NC"
"This is turning out to be a great thing. Your site has already been instrumental (no pun intended) in generating more traffic to my site. I'm sure the other LDS composers are similarly benefitting." ~
Mark Newman
"Thanks again for publishing this website -- I'm getting a lot of hits originating from here."
J. Ashley Hall
Some recently added songs (see also
full list
of new songs).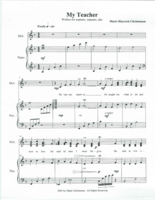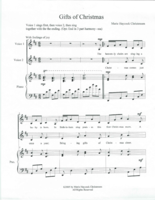 SSA
By:
Marie Haycock Christensen
Topics:
Love
,
Peace
,
Christmas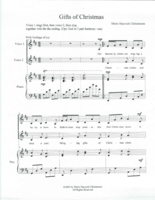 Duet
By:
Marie Haycock Christensen
Topics:
Love
,
Christmas
,
Peace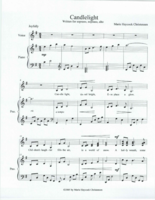 SSA
By:
Marie Haycock Christensen
Topics:
Peace
,
Christmas

Some random songs from our site (
refresh
):

SATB
By:
Mark Newman

. Topics:
Gratitude…
,
Christmas
,
Praise
,
Christ

Guitar
By:
Don Fallick

. Topics:
Holy Ghost
,
Christ
,
Praise
,
Restoration
,
Spirit
SATB
,
Cantata…
By:
Linda Chapman
,
Bonnie Heidenreich

. Topics:
Christmas
,
Optional Song…

Latest news, from our facebook page: