Quote: "The song of the righteous is a prayer unto me, and it shall be answered with a blessing upon their heads."
D&C 25:12
Nathan Owens (14 Free Arrangements)
Nathan Owens is an American composer, choral director, and accomplished pianist based in Phoenix, Arizona. Nathan started his piano studies as a young child and quickly discovered his love for music. Since then Nathan has continued to pursue his passion for music and has become a skilled classical pianist. Nathan studied choral education at Utah State University and has since participated in and directed numerous choirs and ensembles over the years. Nathan began writing his own choral and piano arrangements as a teenager. He soon realized his true passion is for original composition. Nathan hopes you'll enjoy some of his original compositions and LDS hymn arrangements for piano, choir, and instrumental solos he has made available free of charge. To view all of his work please visit his website: nathanowensmusic.com
Visit
Nathan Owens's website
if you'd like to see his/her site.
Contact Nathan Owens
if you'd like to send a personal note.
See composer song statistics
here
.

You could also filter these songs (limit them) by type. Currently: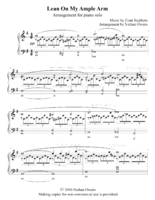 Piano Solo
By:
Nathan Owens

Topics:
Adversity
,
Atonement…
,
Christ
,
Comfort…
,
Courage
,
Encouragement
,
Hope
,
Peace
,
Repentance
,
Savior
,
Sorrow
,
Strength
,
Trials
,
Trust in…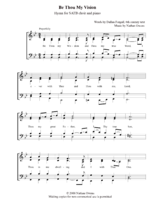 SATB
By:
Nathan Owens

Topics:
Comfort…
,
Obedience…
,
Praise
,
Savior
,
A Cappella…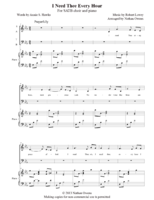 SATB
By:
Nathan Owens

Topics:
Atonement…
,
Christ
,
Comfort…
,
Peace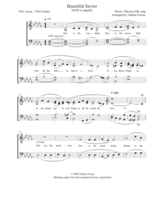 SATB
,
SATBB
,
SATTB
,
TTBB
By:
Nathan Owens

Topics:
Atonement…
,
Christ
,
Christmas
,
Comfort…
,
Earth/Nature
,
Easter
,
Hope
,
Praise
,
Savior
,
Testimony
,
A Cappella…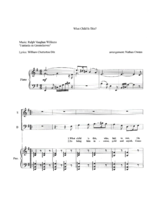 SATB
By:
Nathan Owens

Topics:
Christmas
,
Savior