Quote: "The song of the righteous is a prayer unto me, and it shall be answered with a blessing upon their heads."
D&C 25:12
Advertise
here
Bryant Adams (10 Free Arrangements)
Degrees in Chemistry from BYU and Univ. of Wyoming. Wife: Janet Eckersley Adams, 12 Children. Live in the great Northwest.
Visit
Bryant Adams's website
if you'd like to see his/her site. See composer song statistics
here
.

You could also filter these songs (limit them) by type. Currently: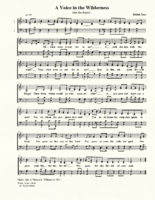 SATB
,
2 part…
,
SATB quartet
,
Youth Choir…
By:
Bryant Adams

. Topics:
Christ
,
Eternal Life…
,
Obedience…
,
Preparedness
,
Prophets
,
Repentance
,
Savior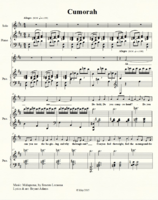 Choir Unison
,
Vocal Solo…
By:
Bryant Adams

. Topics:
Vocal Solo…
,
Adversity
,
Agency…
,
Book of…
,
Obedience…
,
Prophets
,
Repentance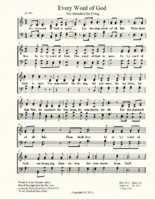 SATB
,
TTBB
,
2 part…
,
Duet
,
SATB quartet
,
Vocal Solo…
,
Youth Choir…
By:
Bryant Adams

. Topics:
Vocal Solo…
,
Book of…
,
Knowledge/Truth
,
Scripture Mastery
,
Scriptures…
,
Trust in…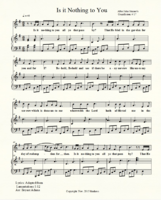 Choir Unison
,
Vocal Solo…
,
Youth Choir…
By:
Bryant Adams

. Topics:
Vocal Solo…
,
Atonement…
,
Christ
,
Compassion
,
Remember…
,
Reverence
,
Sacrifice
,
Sorrow
,
Come unto…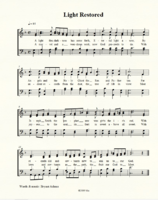 SATB
,
Youth Choir…
By:
Bryant Adams

. Topics:
Aaronic Priesthood
,
Book of…
,
Joseph Smith
,
Knowledge/Truth
,
Light/Sun
,
Priesthood
,
Prophets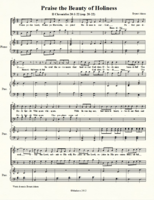 SATB
,
SB
,
ST
,
TB
,
2 part…
,
Duet
,
Youth Choir…
By:
Bryant Adams

. Topics:
Chastity/Purity
,
Encouragement
,
Happiness…
,
Honesty/Integrity
,
Morality
,
Obedience…
,
Praise
,
Prophets
,
Virtue/Chastity
,
Arise and…
,
Stand in…