Quote: "The song of the righteous is a prayer unto me, and it shall be answered with a blessing upon their heads."
D&C 25:12
Brian D. Petersen (13 Free Arrangements)
A veteran choral and vocal music educator with nearly 35 years of teaching experience in both Idaho and Utah, Brian D. Petersen is choir director at Bear River High School in Garland, UT. He is an active composer and arranger of music for voice, choir, and instrumental. Among his composition output is being a co-composer of the current musical score for the Martin Harris Pageant in Clarkston, Utah. He is a former member of the Mormon Tabernacle Choir and has Bachelor's and Master's degrees in secondary music education from Utah State University. Brian and his wife Carol are parents to seven daughters and grandparents to nine. They are involved in a long-term fruit and nut tree research project with the College of Agriculture at Utah State University.
Contact Brian D. Petersen
if you'd like to send a personal note.
See composer song statistics
here
.

You could also filter these songs (limit them) by type. Currently: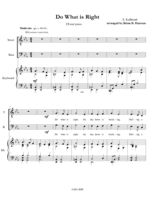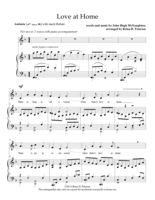 Duet
,
Vocal Solo…
,
Youth Choir…
By:
Brian D. Petersen
Topics:
Vocal Solo…
,
Blessings
,
Charity
,
Family
,
Fatherhood…
,
Home/Family
,
Kindness
,
Love
,
Motherhood…
,
Obedience…
,
Parables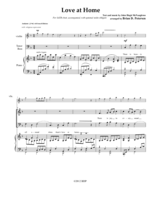 SATB
By:
Brian D. Petersen
Topics:
Blessings
,
Charity
,
Family
,
Fatherhood…
,
Home/Family
,
Kindness
,
Love
,
Motherhood…
,
Obedience…
,
Parables
,
Violin