Support a fellow musician composer with their
kickstarter
to create "Your story: set to music" click
here
!
Quote: "The song of the righteous is a prayer unto me, and it shall be answered with a blessing upon their heads."
D&C 25:12
Bassoon (6 Free Arrangements)
Not much is arranged for bassoon, but you may be able to find some pieces under Cello that work well for it.


You could also filter these songs (limit them) by type. Currently:
Bassoon
,
Clarinet
,
Hand…
,
Harp…
,
Oboe
,
Piccolo
,
Recorder
,
Soprano Sax
,
Trombone
,
Trumpet
,
Vocal Solo…
By:
RC Hancock

Topics:
Vocal Solo…
,
Blessings
,
Children
,
Children's Songs
,
Gratitude…
,
Heavenly Father
,
Missionary Work
,
Temple
,
Work
,
Cello…
,
Flute…
,
Medley
,
Primary with…
,
Violin…

Bassoon
,
Clarinet
,
Flute Solo
,
Oboe
,
String Quartet
,
Trombone
,
Trumpet
By:
Matouš Pikous
Topics:
Instrumental Music…
,
Cello
,
Piano


Bassoon
,
Brass Quintet
,
Cello solo
,
Clarinet
,
Flute Solo
,
Oboe
,
Violin Solo
By:
Matouš Pikous
Topics:
Instrumental Music…
,
Piano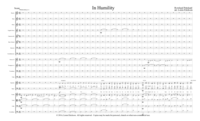 SSAATTBB
,
Bassoon
,
Cello…
,
Clarinet
,
Double Bass
,
English Horn
,
Flute…
,
Oboe
,
Orchestra
,
Percussion
,
Piccolo
,
Trumpet
,
Viola
,
Violin…
By:
Loren Erickson
Topics:
Atonement…
,
Christ
,
Comfort…
,
Compassion
,
Diligence…
,
Easter
,
Eternal Life…
,
Faith
,
Forgiveness
,
Happiness…
,
Heaven…
,
Heavenly Father
,
Home/Family
,
Hope
,
Humility/Meekness
,
Israel
,
Love
,
Plan of…
,
Praise
,
Resurrection
,
Sacrament
,
Savior
,
Supplication
,
Testimony
,
Worship