Song background:
This is the seventh in the oratorio, The Last Words of Mormon. This is for spoken voice accompanied by piano and organ.
(This song is in your
bookmarks
already).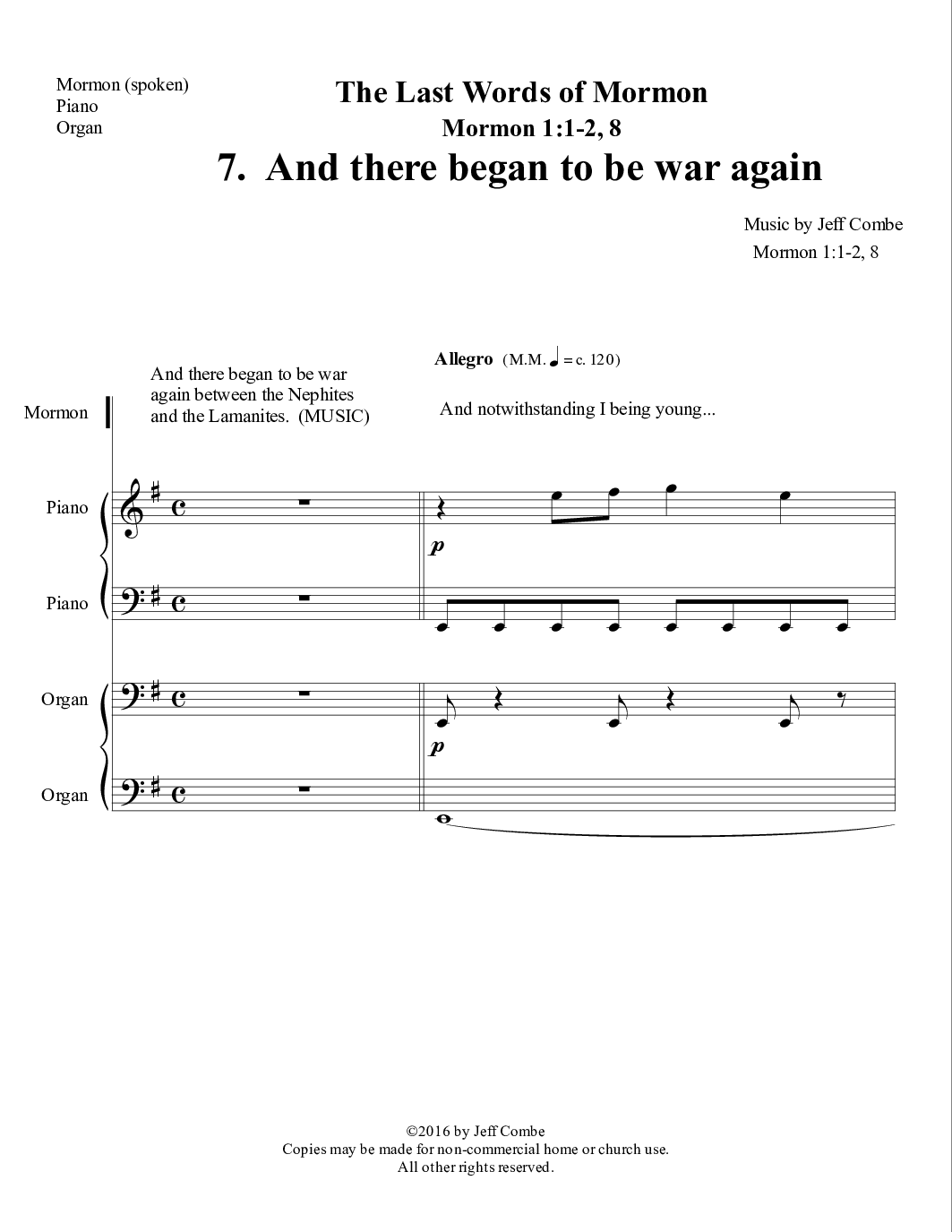 ---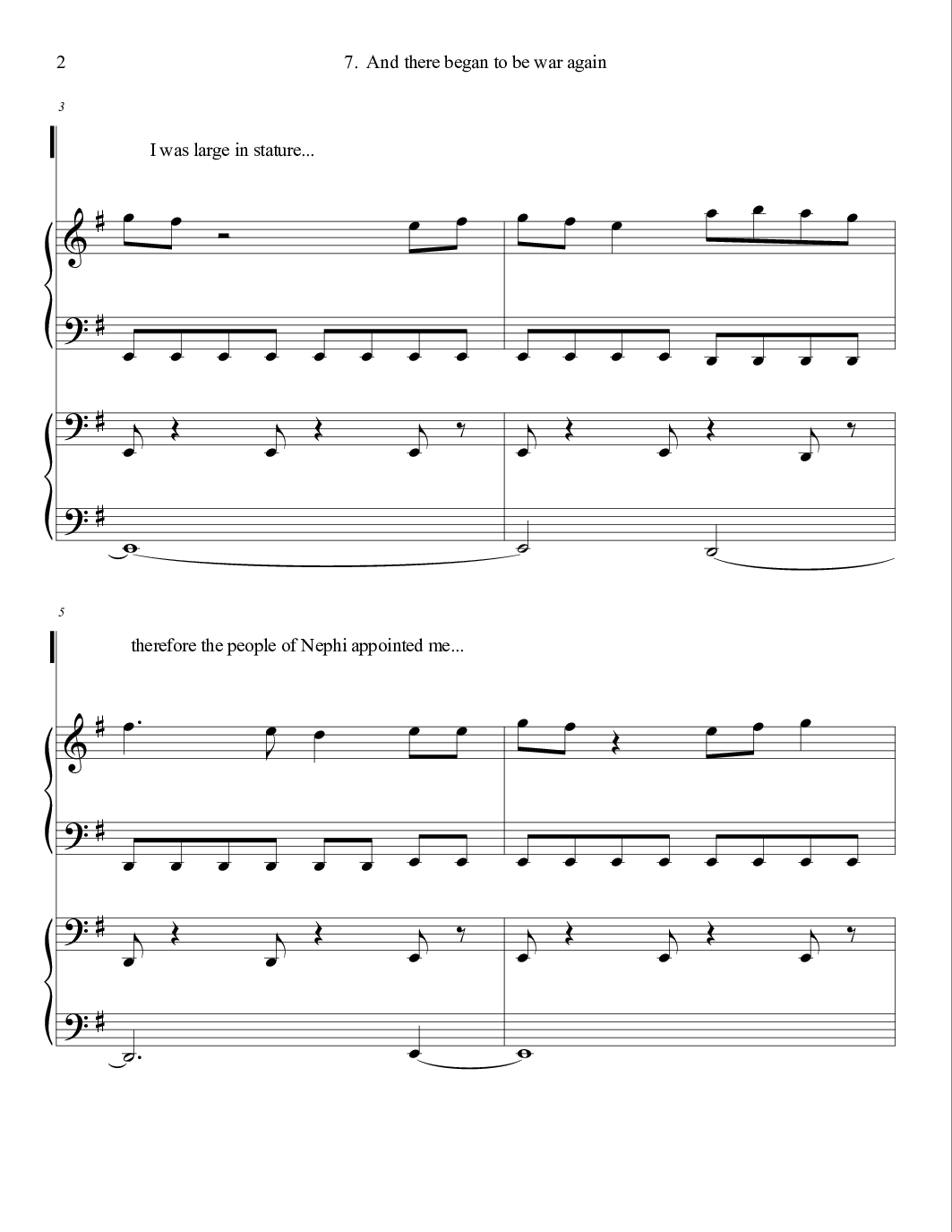 ---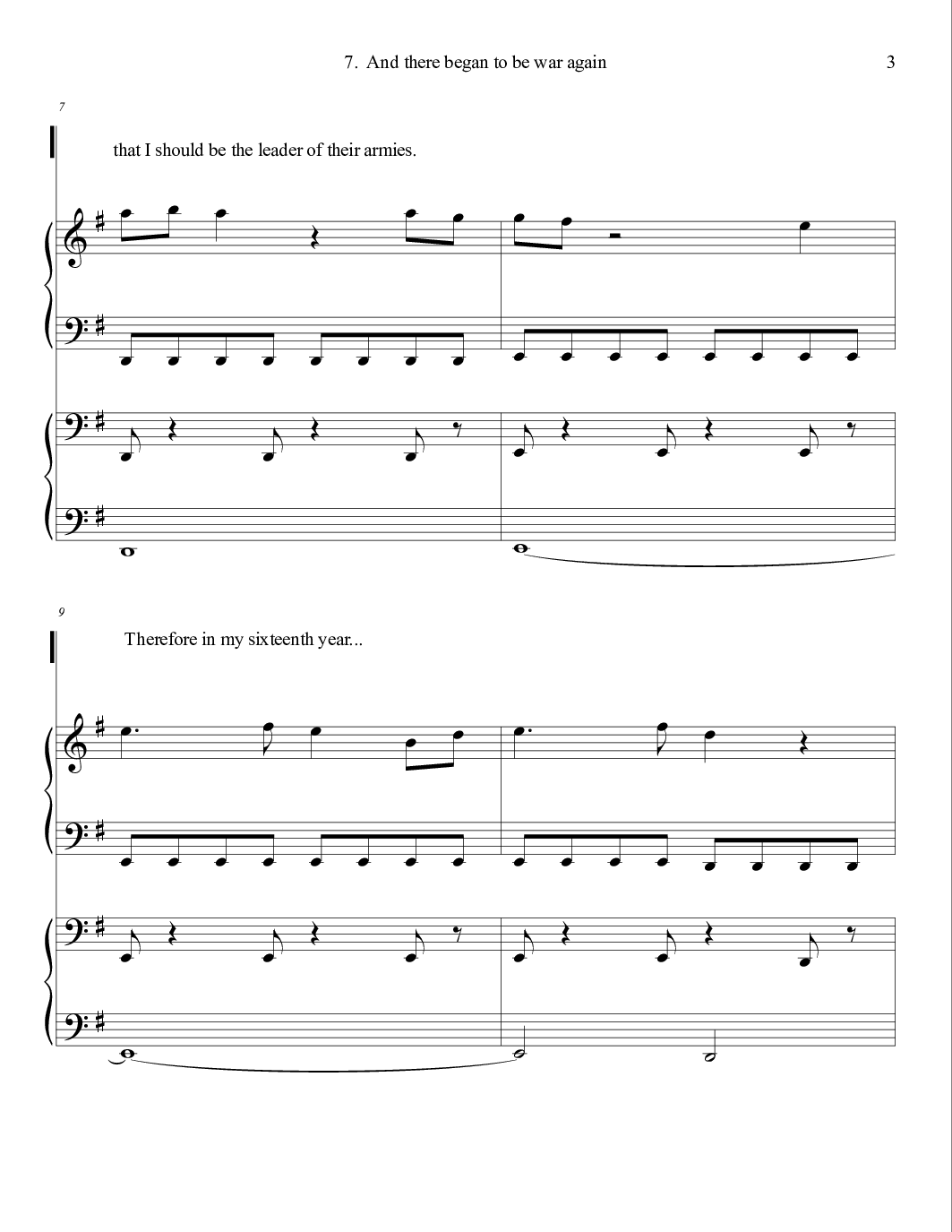 ---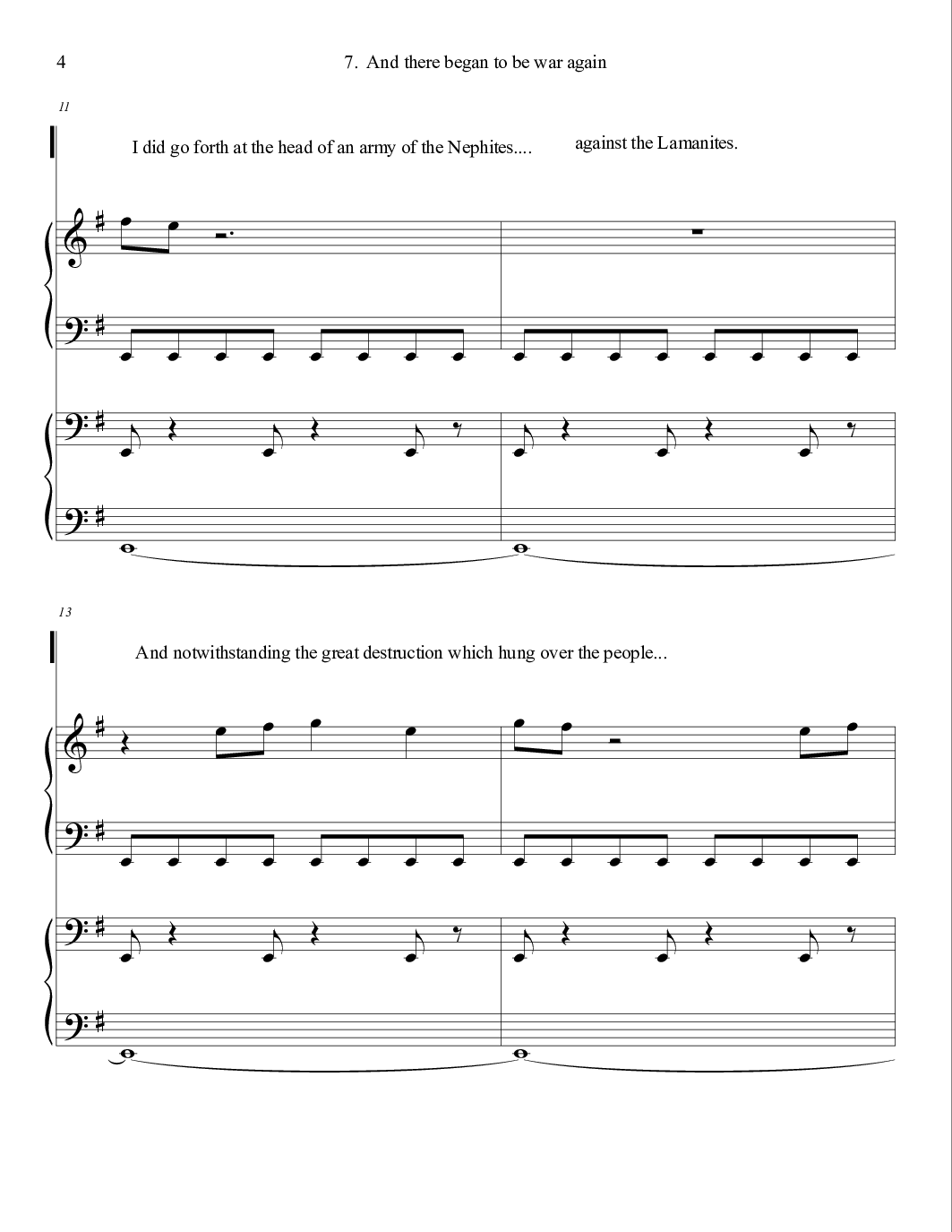 ---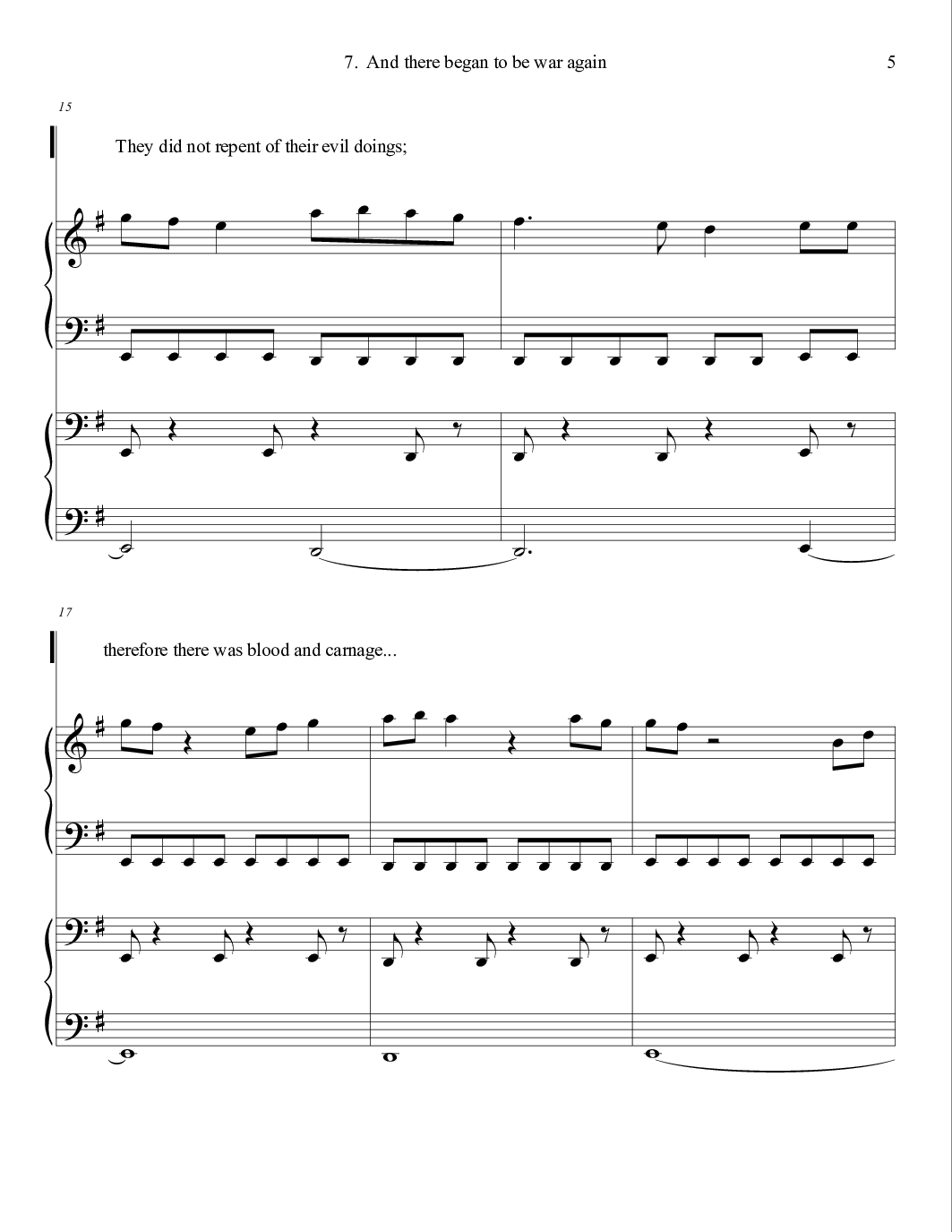 ---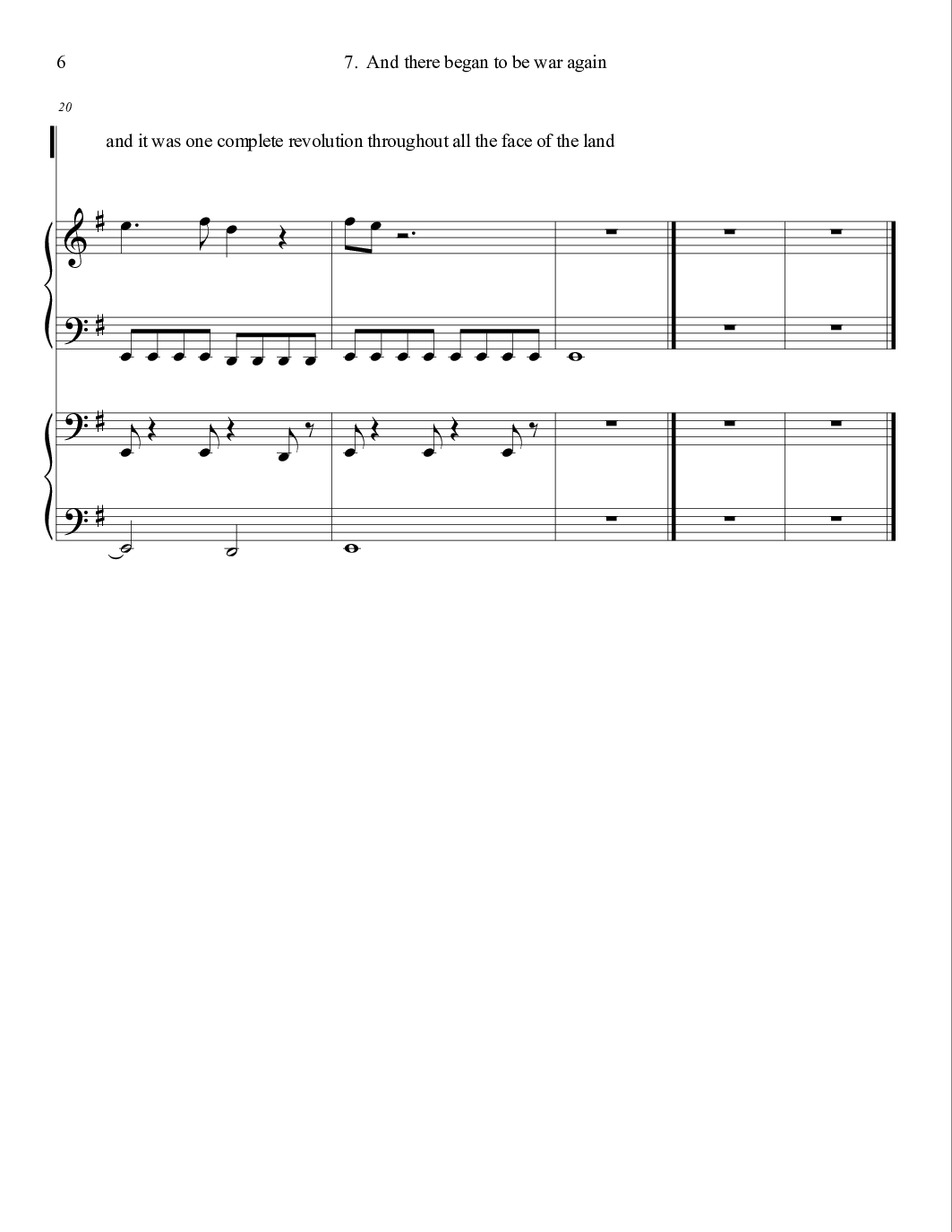 ---
---
Lyrics: And it came to pass
in that same year
there began to be a war again
between the Nephites and the Lamanites.
And notwithstanding I being young,
I was large in stature;
therefore the people of Nephi appointed me
that I should be the leader of their armies.
Therefore in my sixteenth year
I did go forth at the head
of an army of the Nephites,
against the Lamanites;
and notwithstanding the great destruction
which hung over my people,
they did not repent of their evil doings.
therefore there was blood and carnage...
and it was one complete revolution
throughout all the face of the land.
This song has been viewed 13 times on this site.