Song background:
This is the 25th selection in the oratorio The Last Words of Mormon. This is a piano solo under Mormon's brief narration.
(This song is in your
bookmarks
already).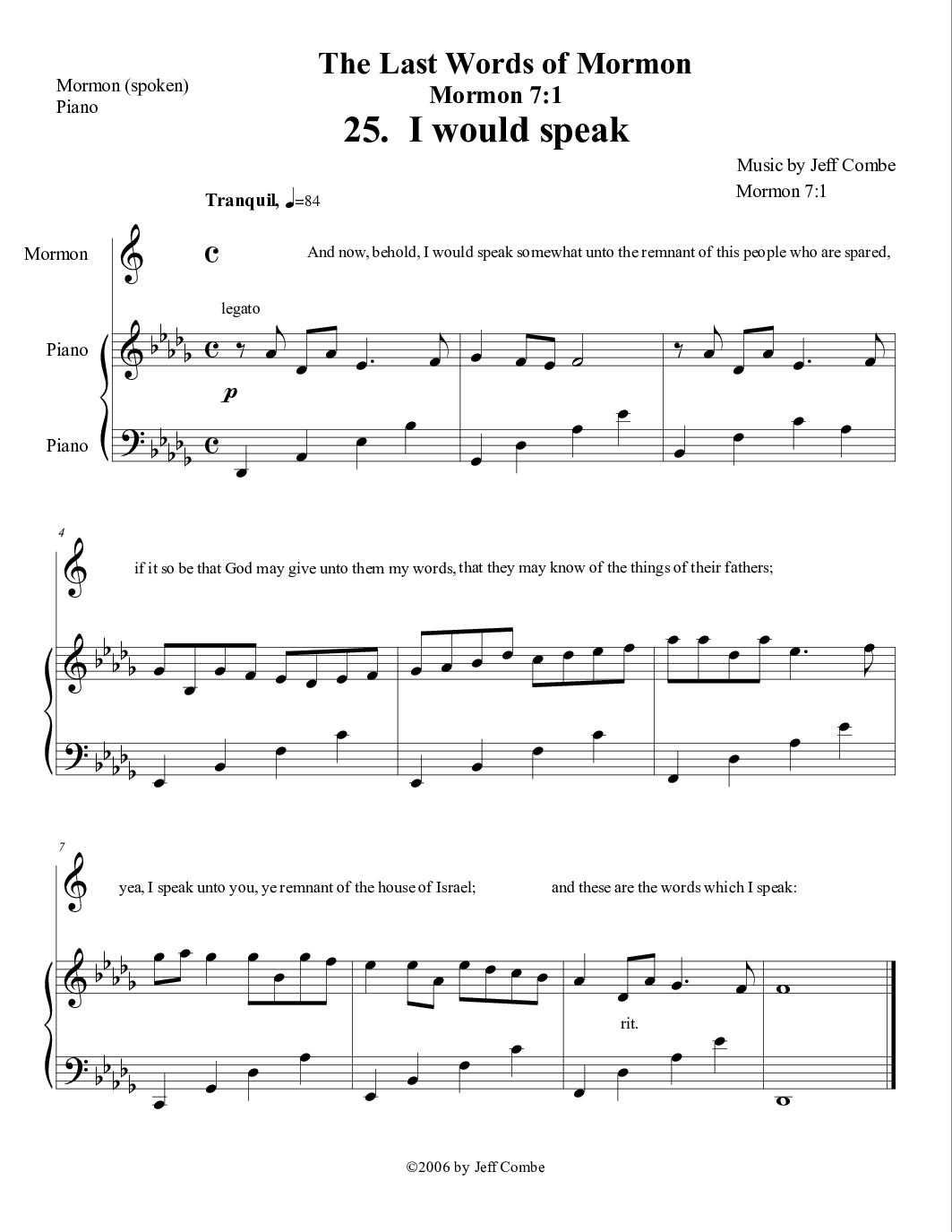 ---
---
Lyrics: And now, behold,
I would speak somewhat unto the remnant of this people who are spared,
if it so be that God may give unto them my words,
that they may know of the things of their fathers;
yea, I speak unto you, ye remnant of the house of Israel;
and these are the words which I speak:
This song has been viewed 25 times on this site.