Song background:
This is the 22nd selection in th oratorio The Last Words of Mormon. This is a brief, transitional, sung recitative to tie 21. "Ten Thousand" to 23. "O Ye Fair Ones." Mormon sings with piano and organ accompaniment.
(This song is in your
bookmarks
already).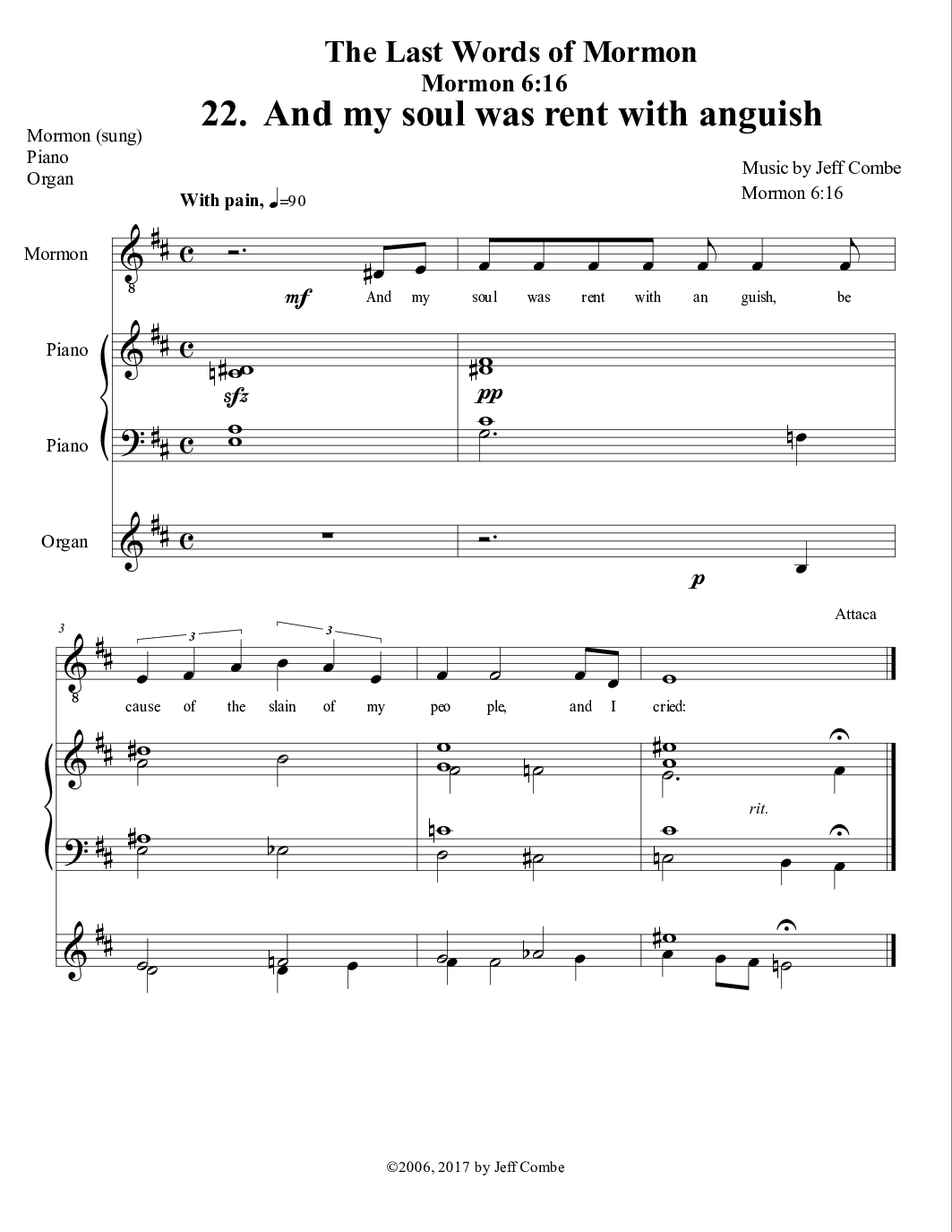 ---
---
Lyrics: And my soul was rent with anguish
because of the slain of my people,
and I cried...
This song has been viewed 10 times on this site.