Song background:
The is an arietta for Mormon, the 14th selection in the oratorio, The Last Words of Mormon.
(This song is in your
bookmarks
already).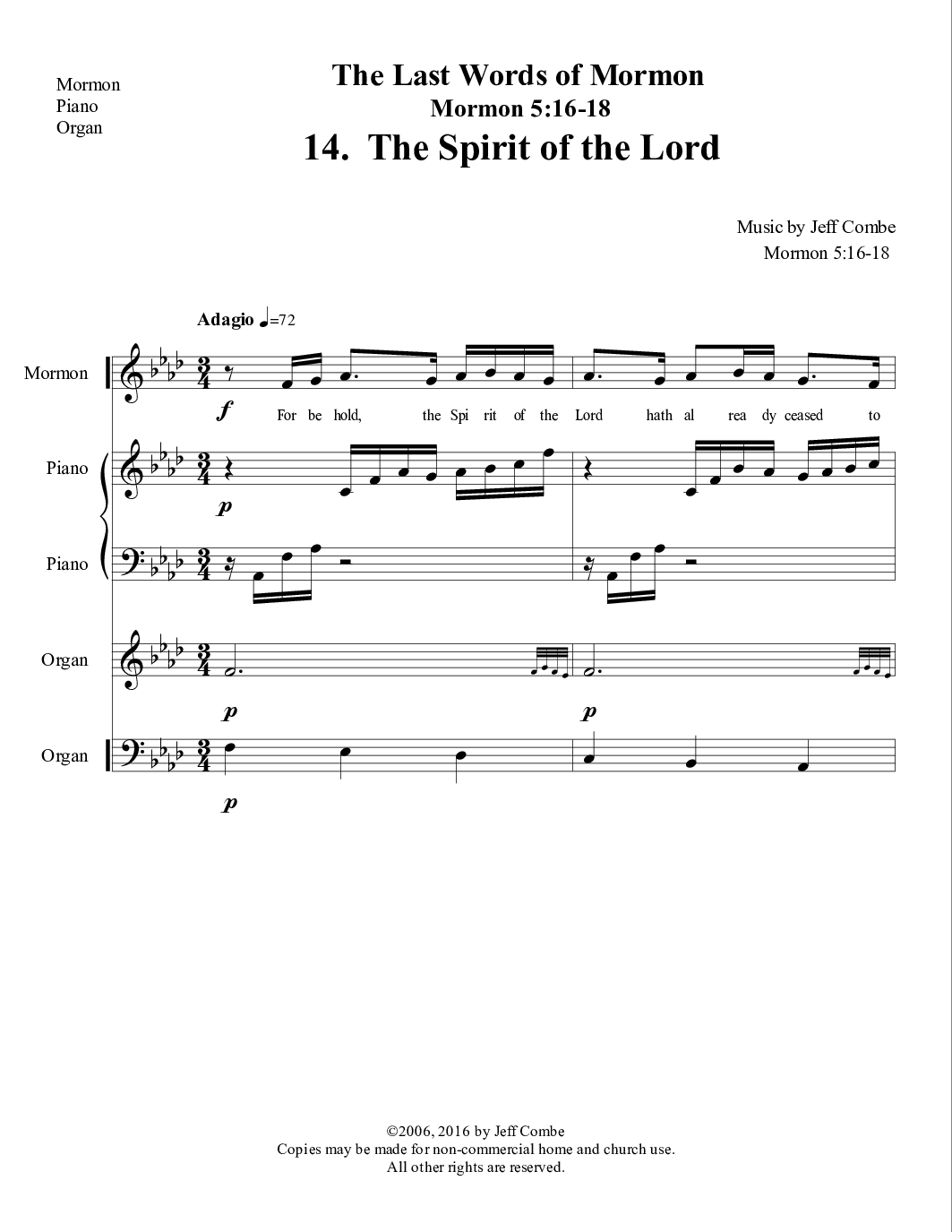 ---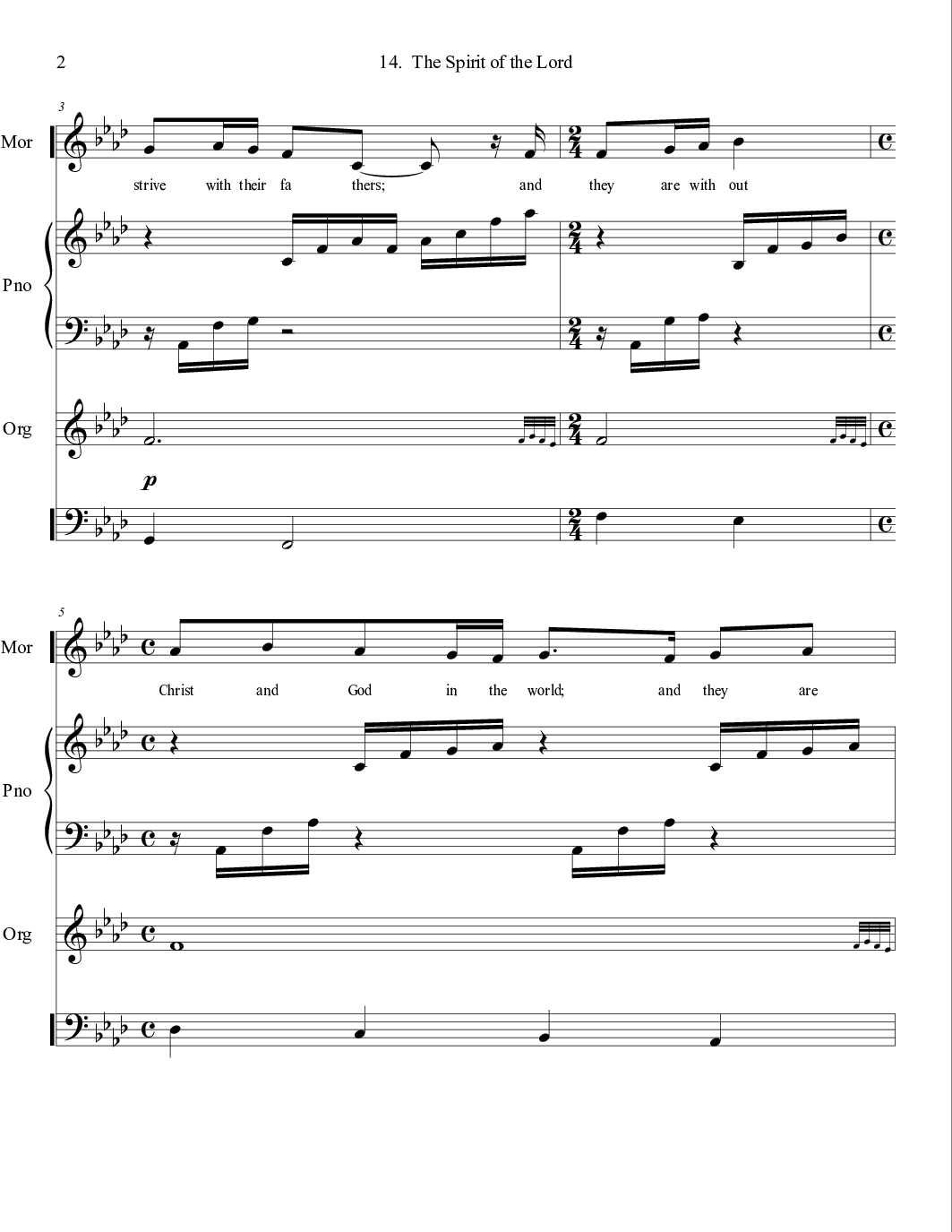 ---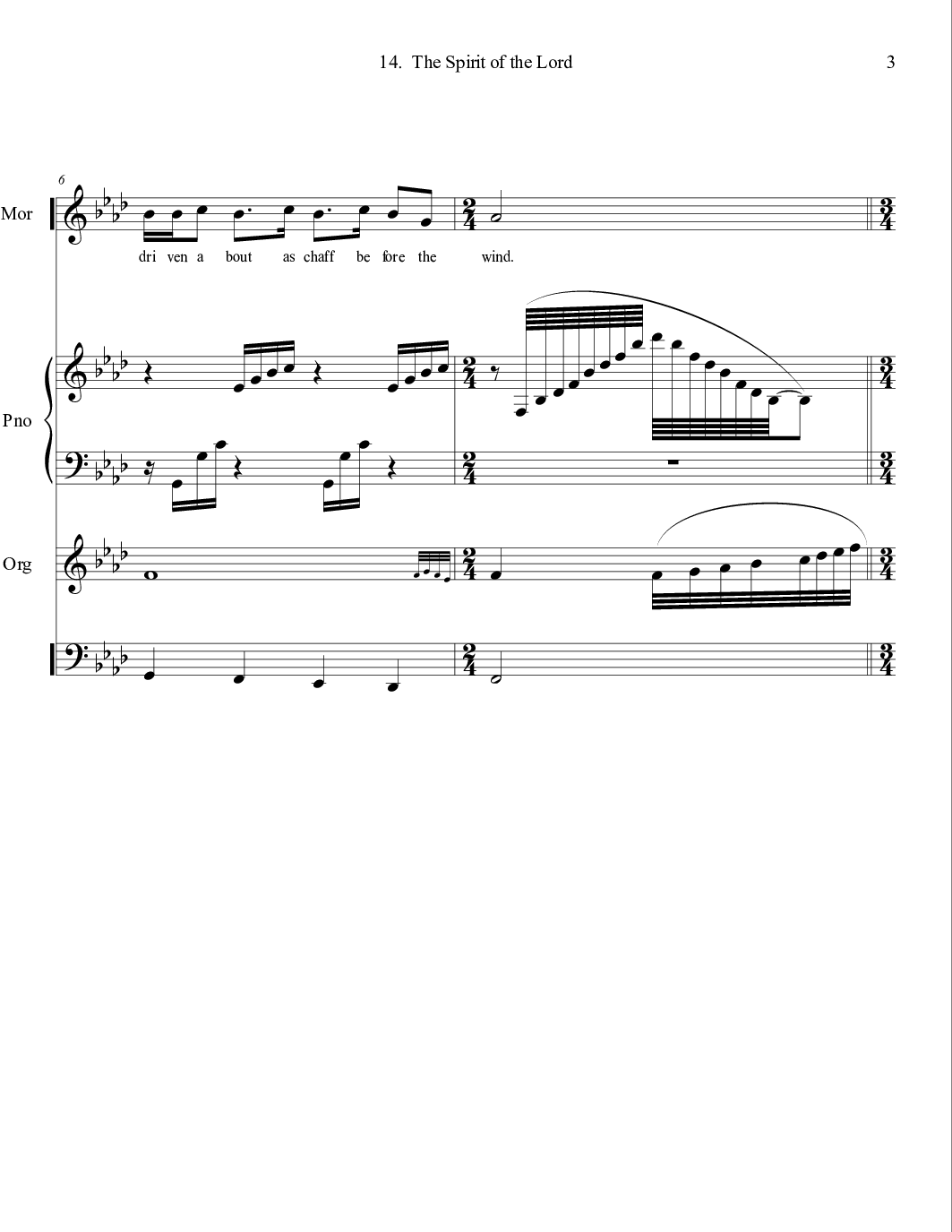 ---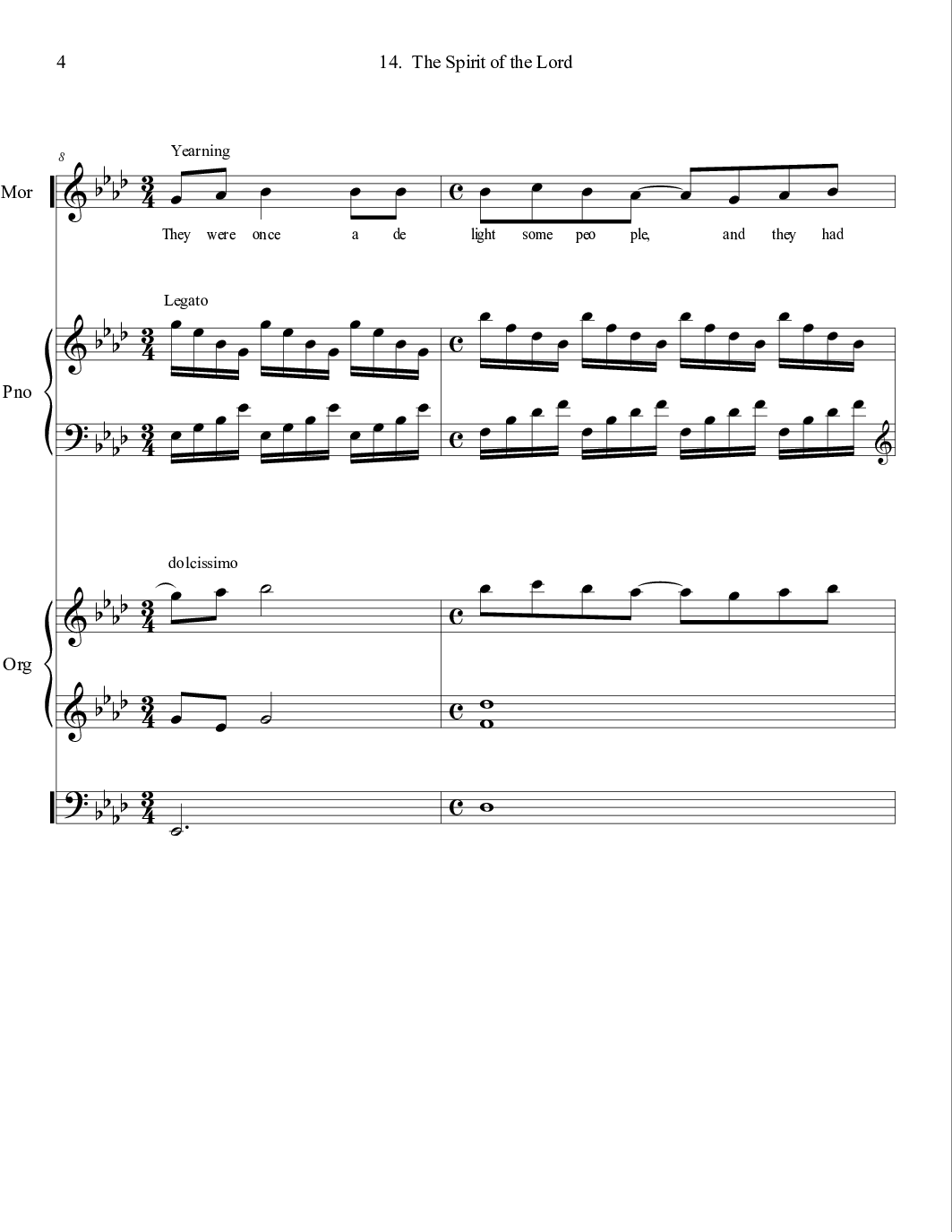 ---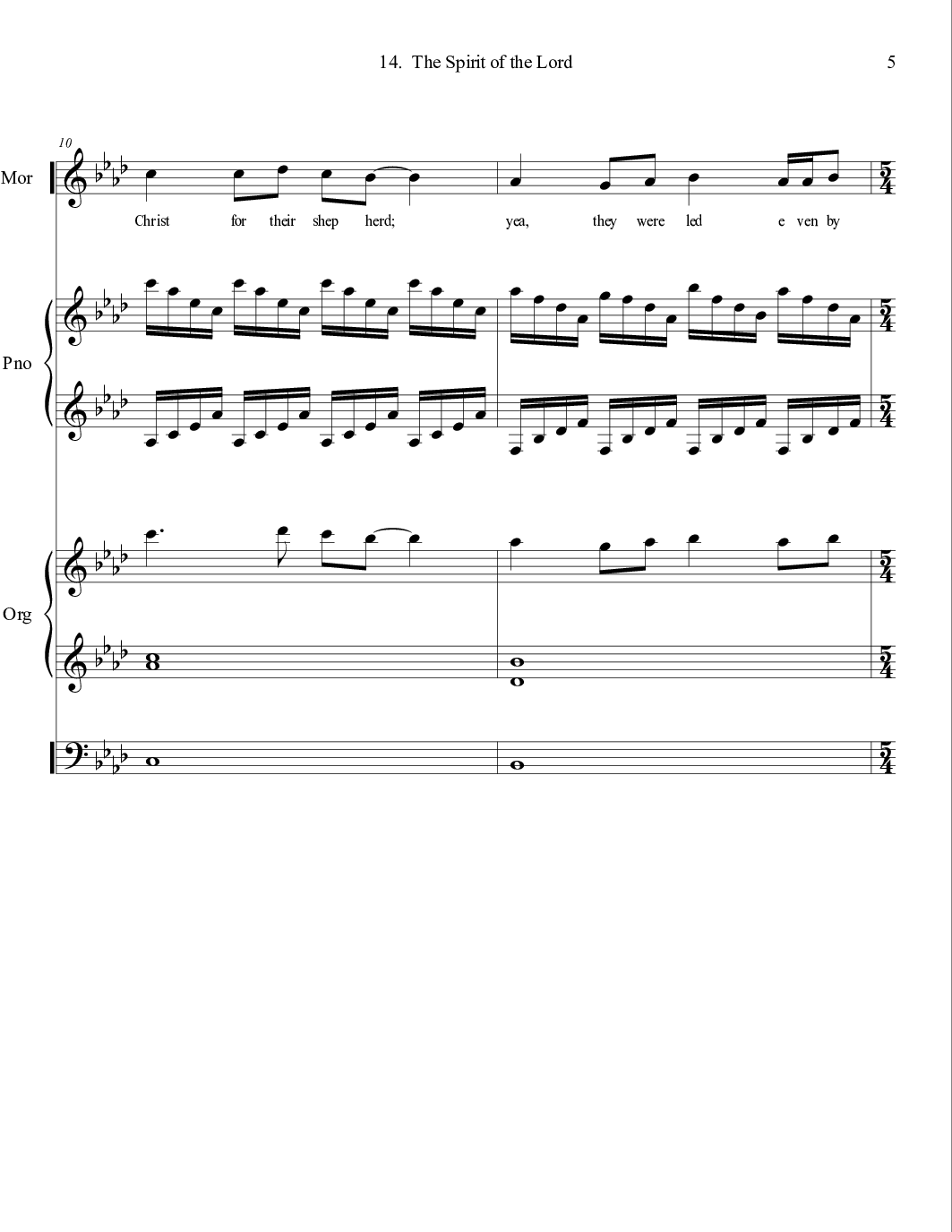 ---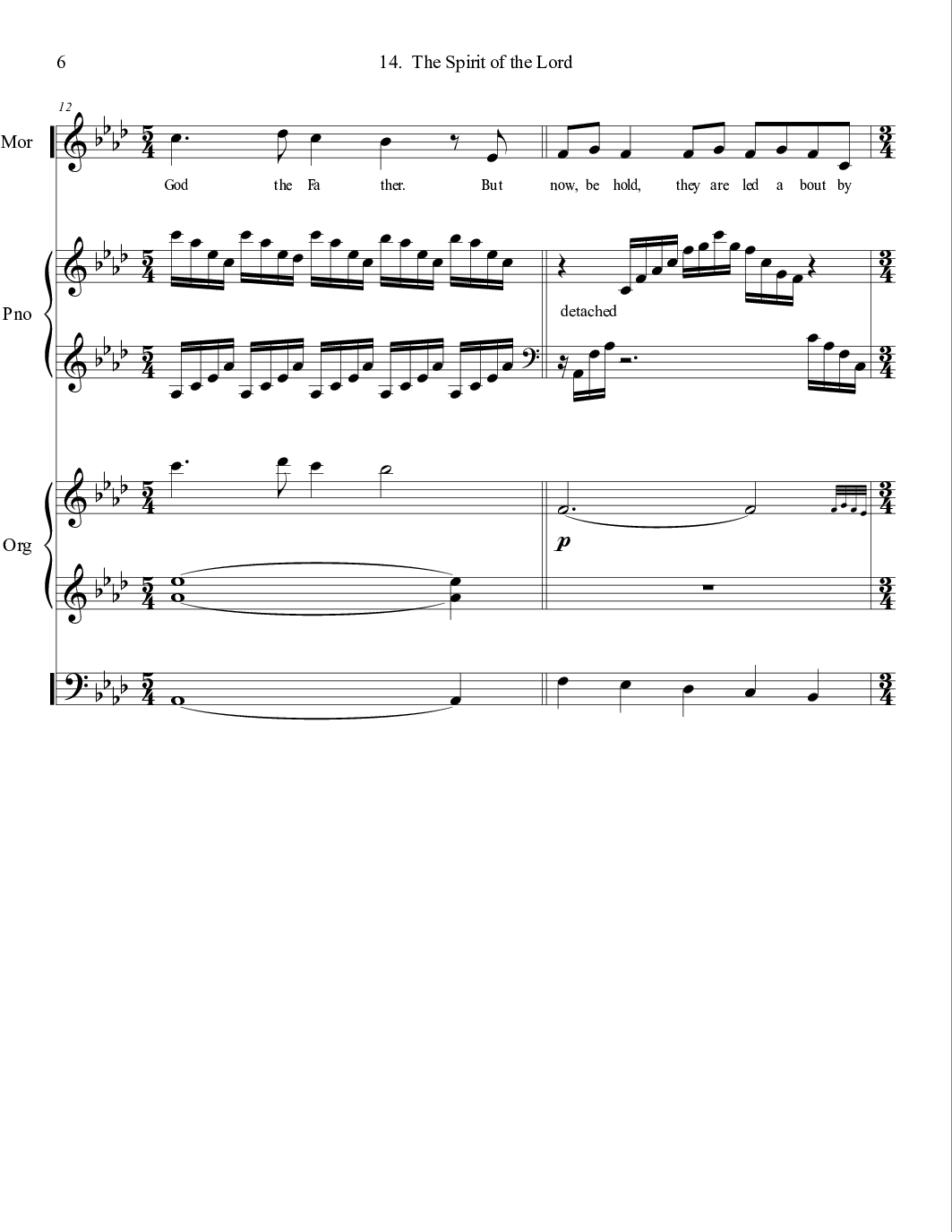 ---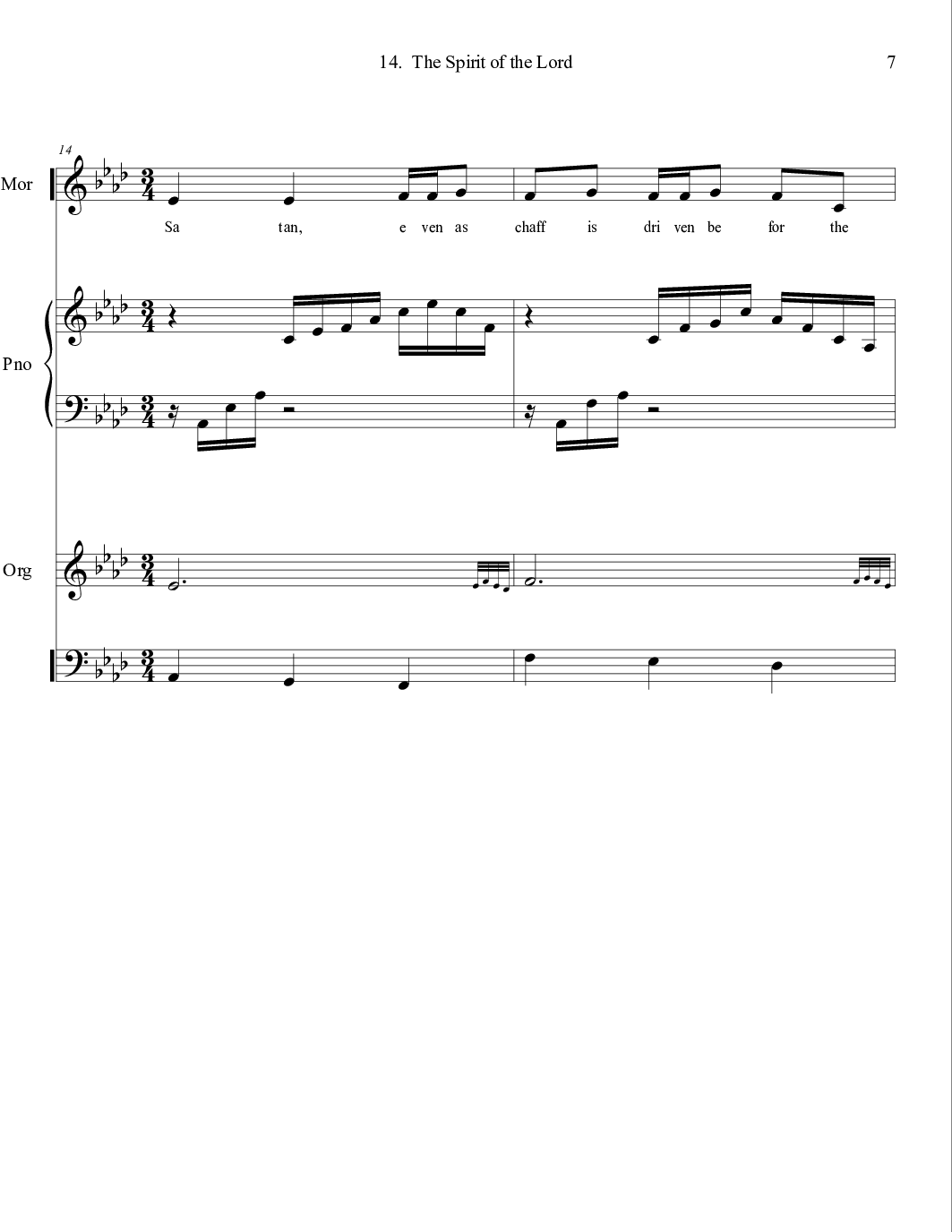 ---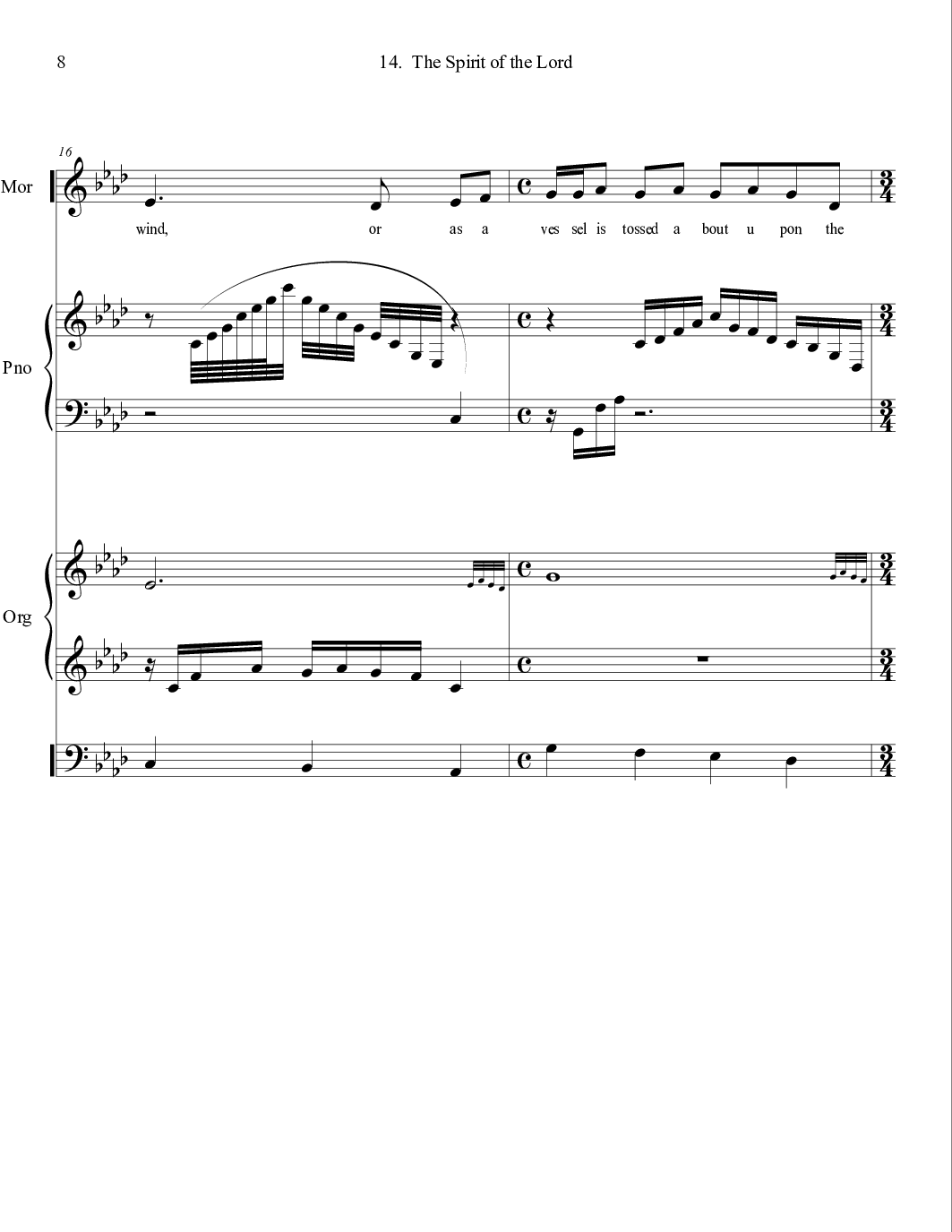 ---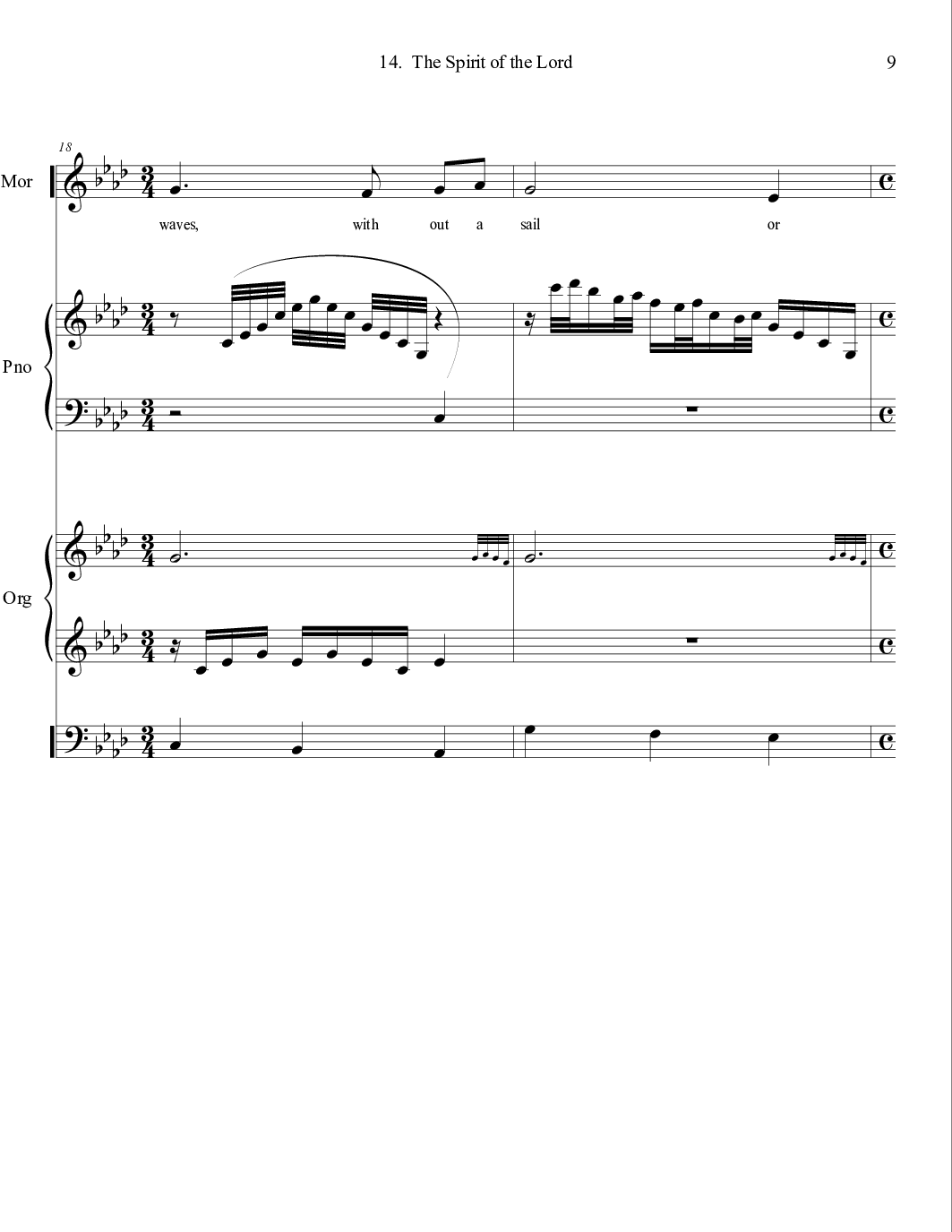 ---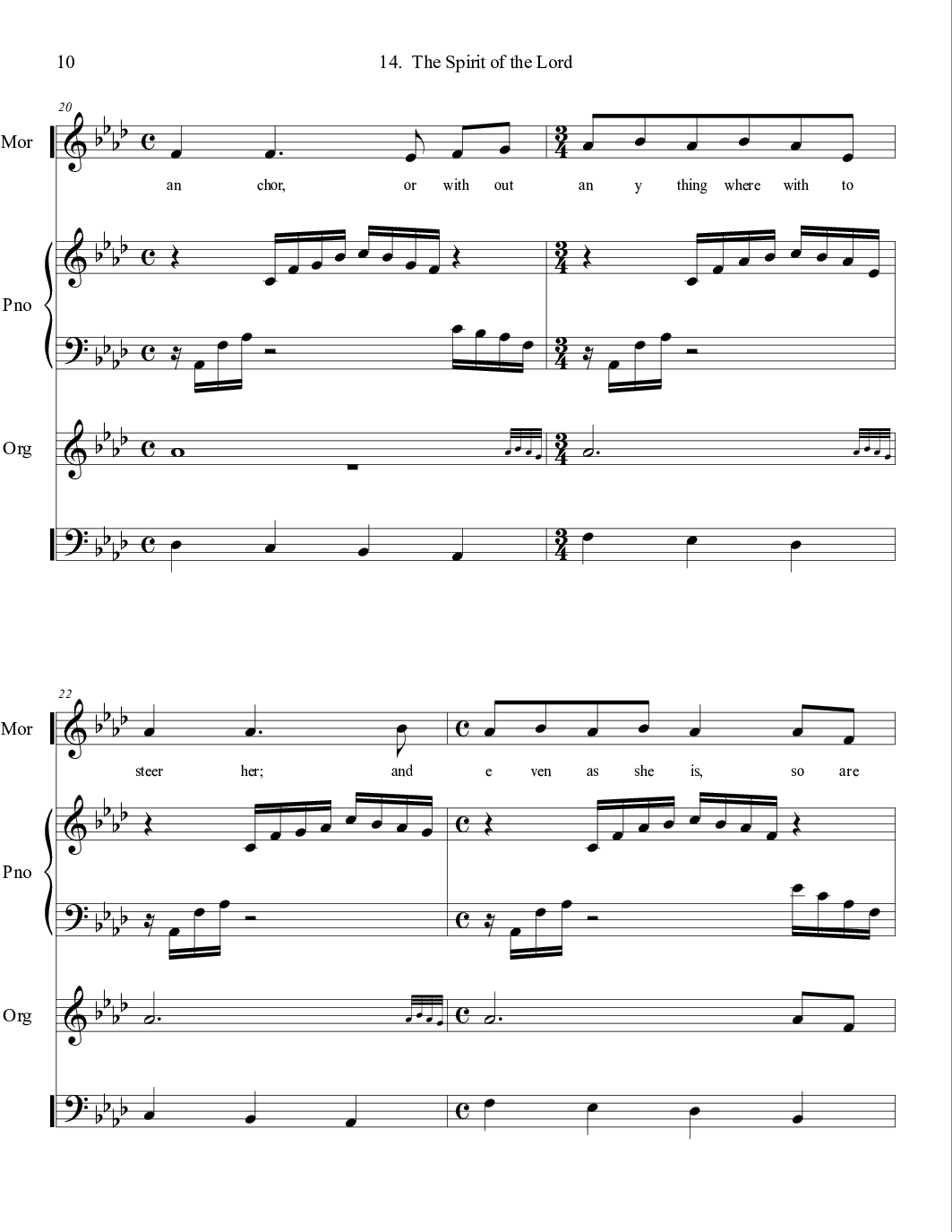 ---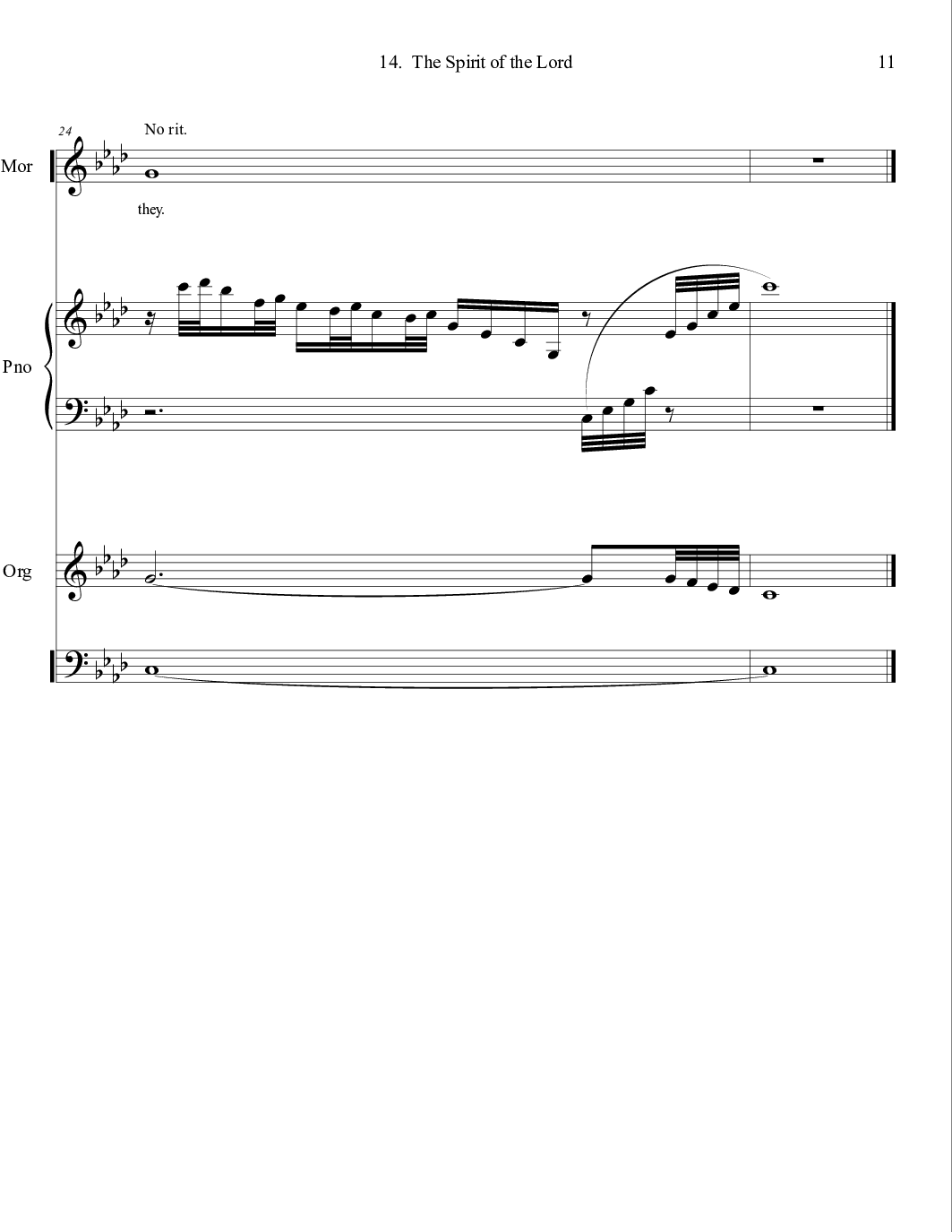 ---
---
Lyrics: For be­hold,
the Spi­rit of the Lord hath al­rea­dy ceased to strive with their fa­thers;
and they are with­out Christ and God in the world;
and they are dri­ven a­ bout as chaff be­fore the wind.
They were once a de­light­some peo­ple,
and they had Christ for their shep­herd;
yea, they were led e­ven by God the Fa­ther.
But now, be­hold, they are led a­bout by Sa­tan,
e­ven as chaff is dri­ven be­fore the wind,
or as a ves­sel is tossed a­bout u­pon the waves,
with­out a sail or an­chor,
or with­ out an­y­thing where­with to steer her;
and e­ven as she is, so are they.
This song has been viewed 9 times on this site.