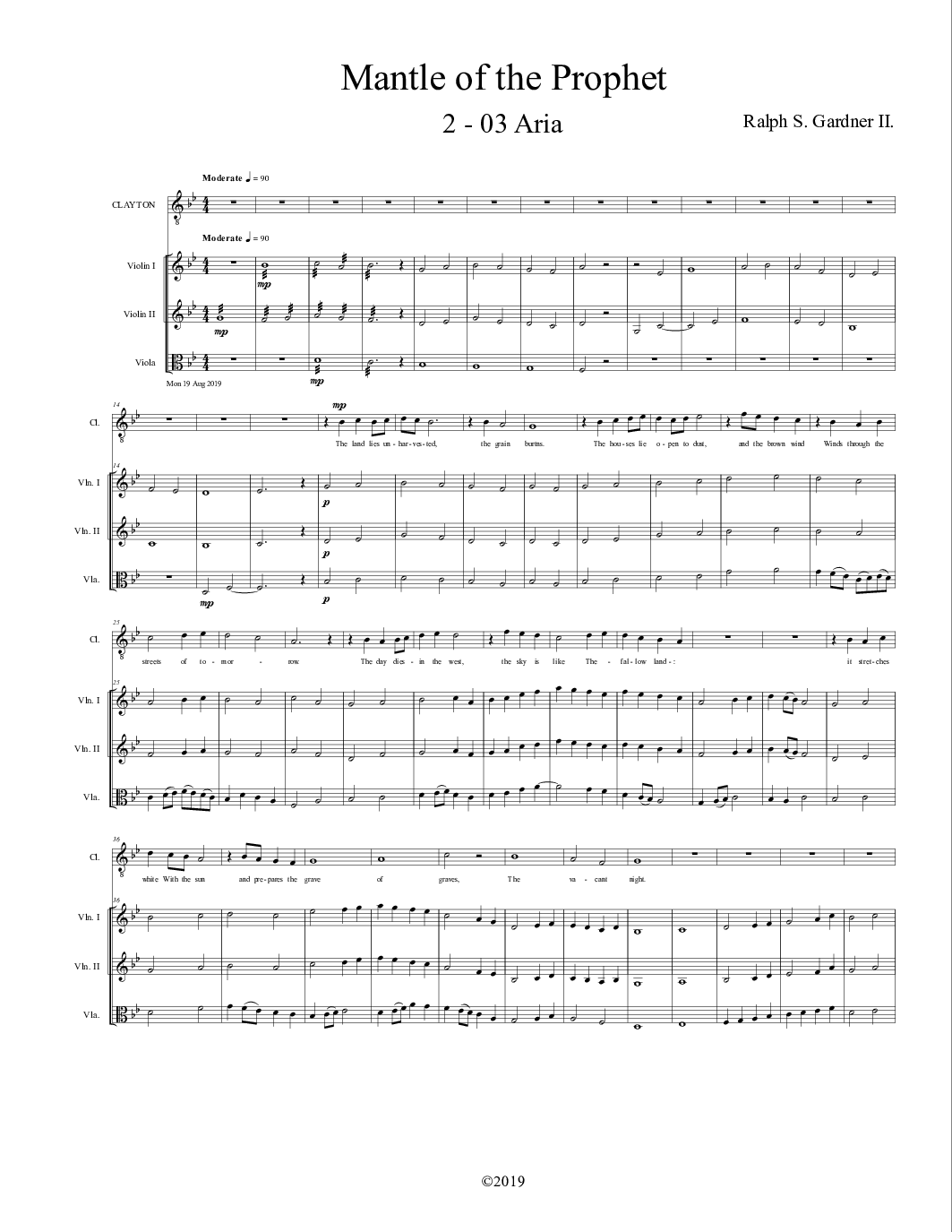 ---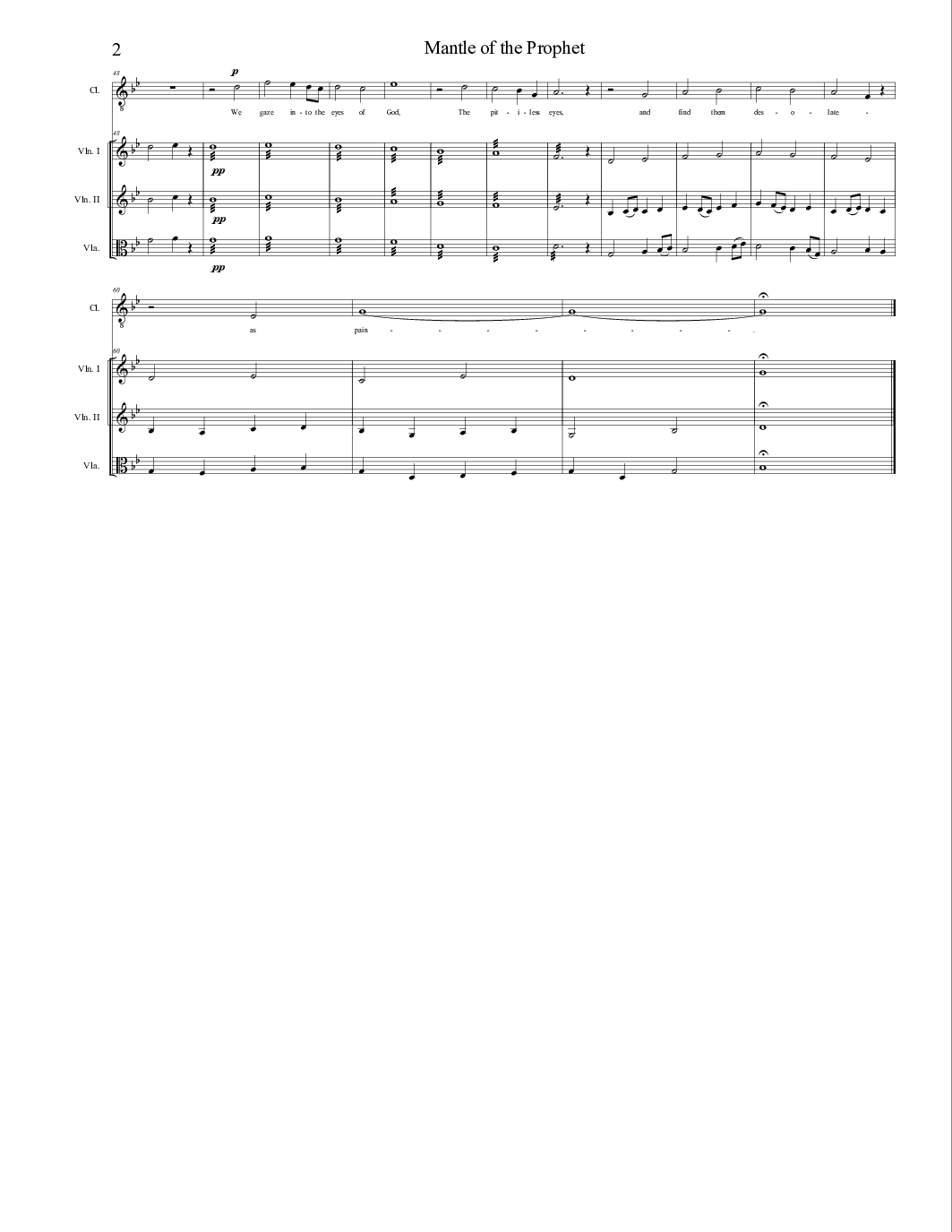 ---
---
Lyrics: 2-3 Aria
CLAYTON
The land lies unharvested, the grain burns;
The houses lie open to dust, and the brown wind
Winds through the streets of tomorrow.
The day dies in the west, the sky is like
The fallow land; it stretches white
With the sun and prepares the grave of graves,
The vacant night. We gaze into the eyes of God,
The pitiless eyes, and find them desolate as pain.