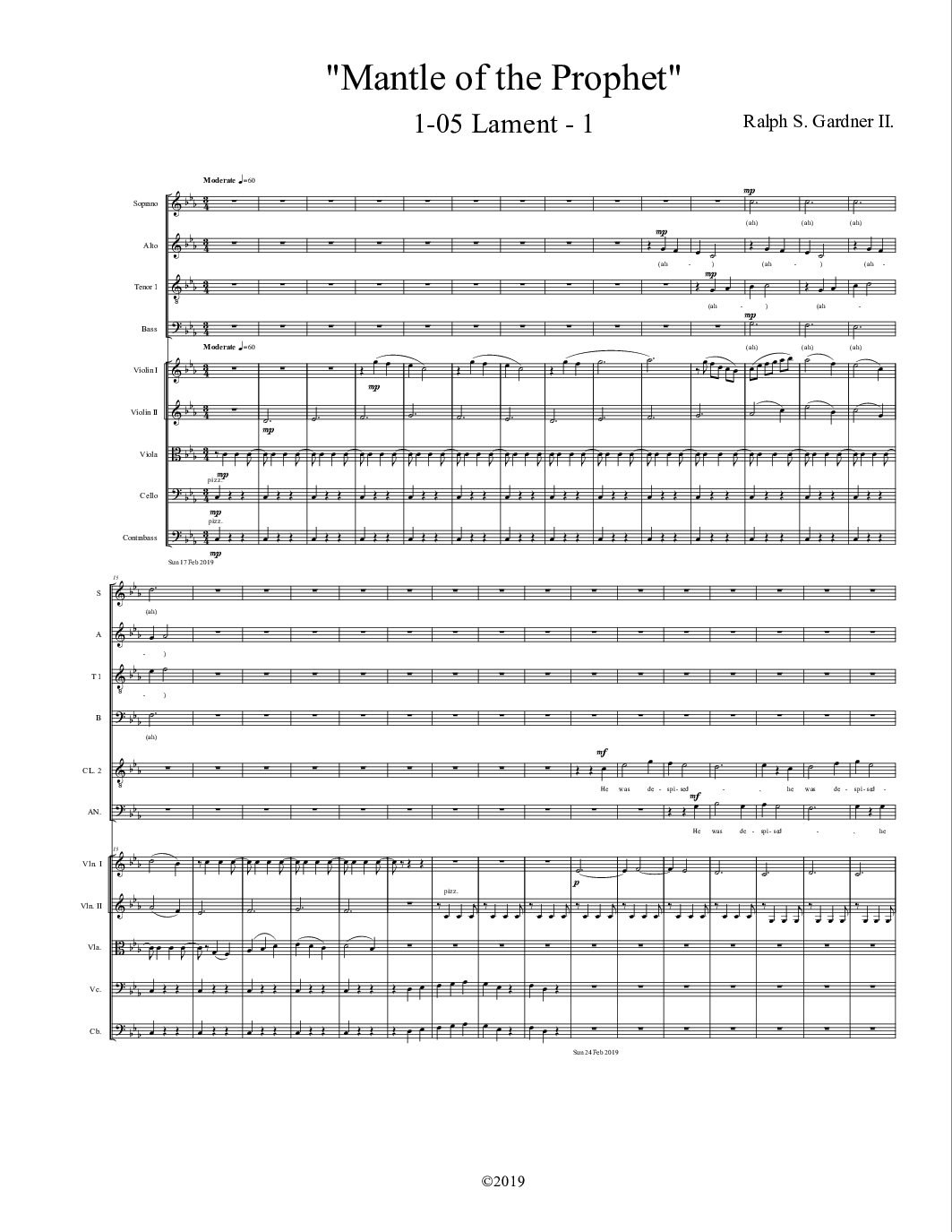 ---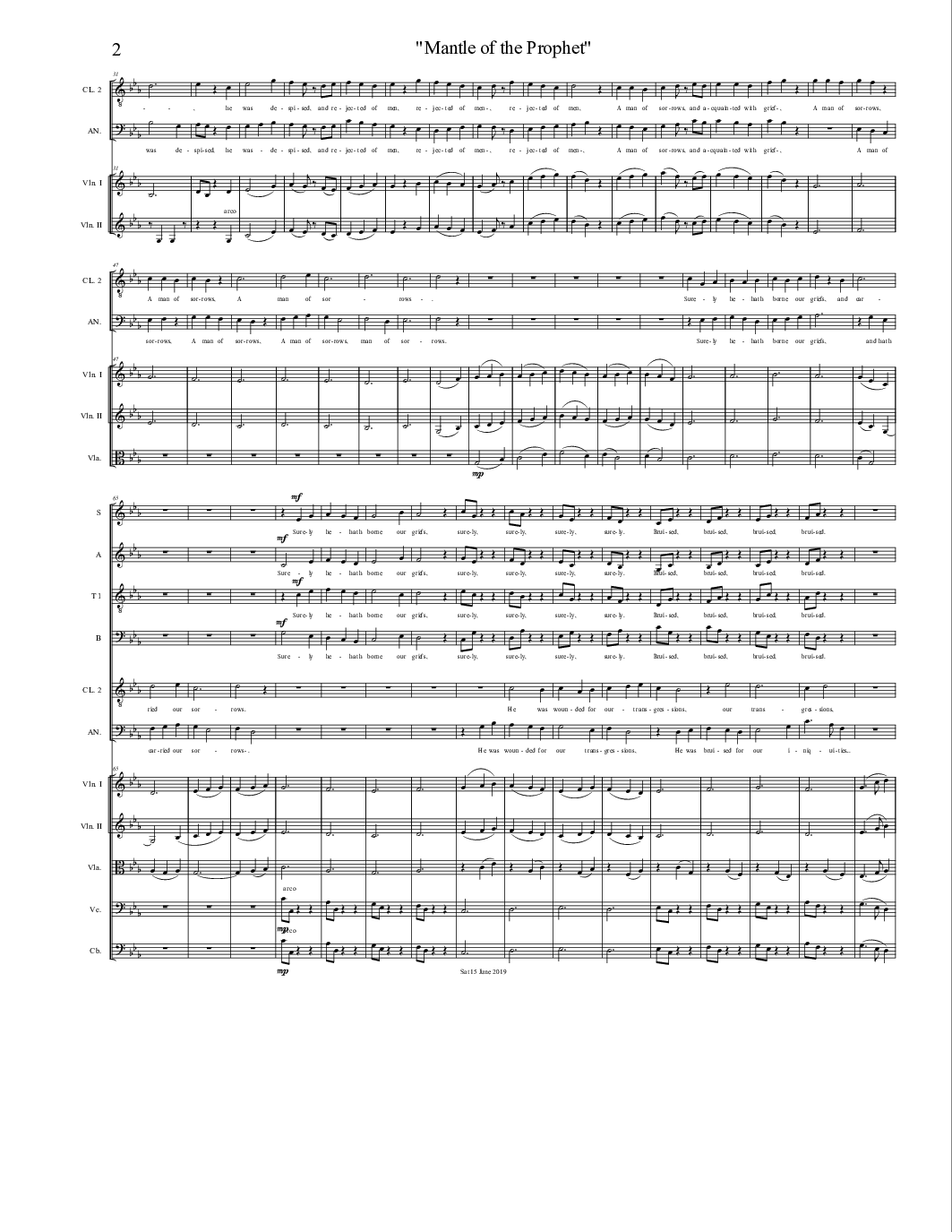 ---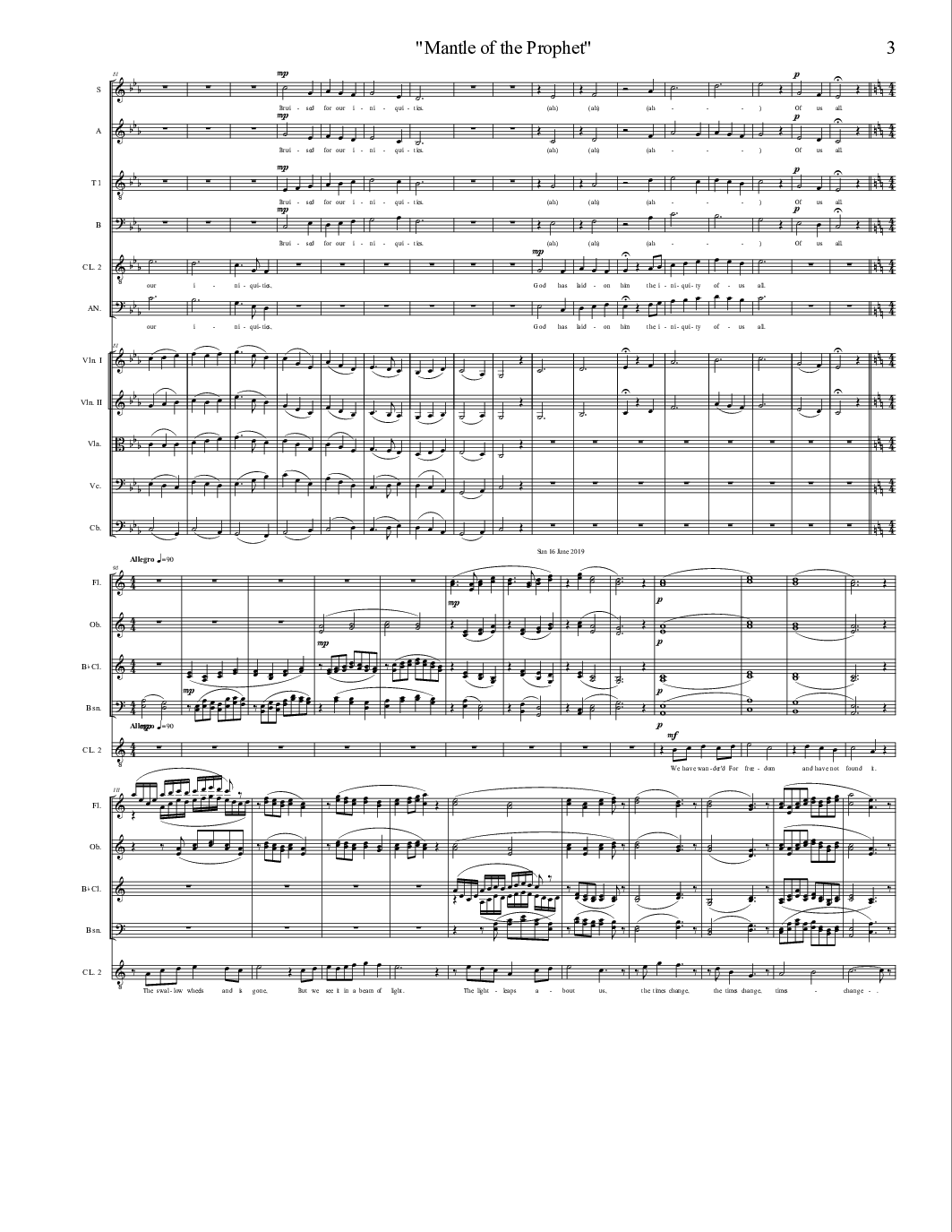 ---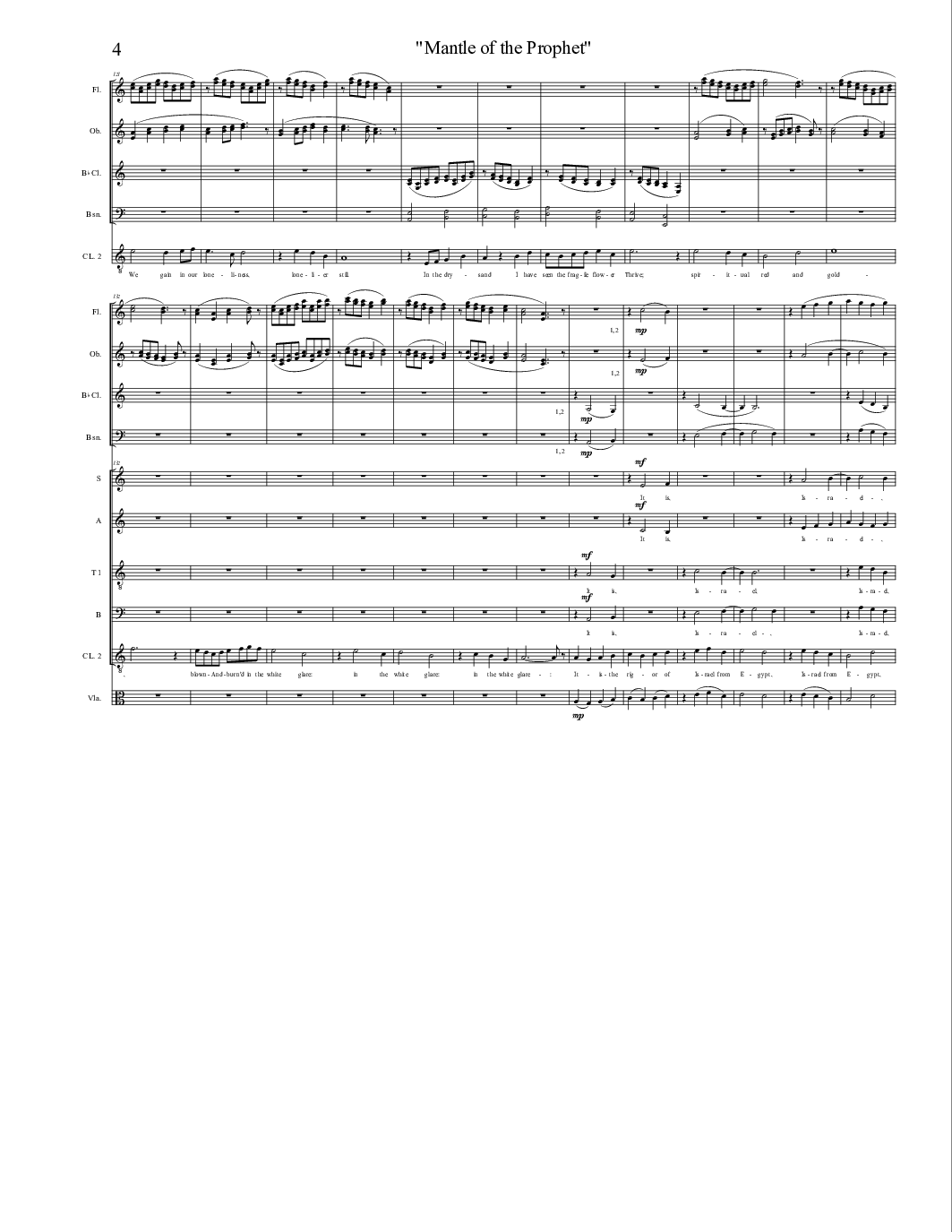 ---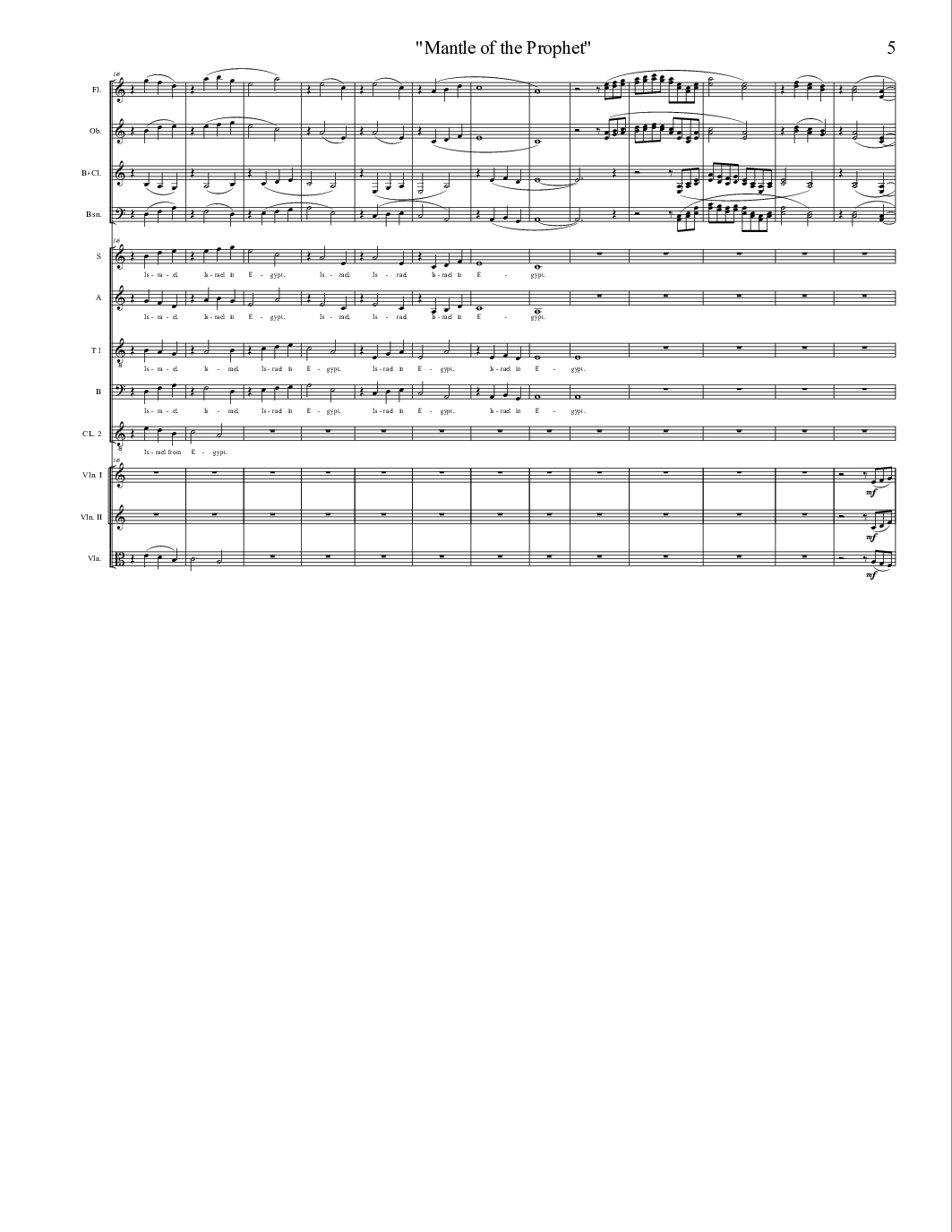 ---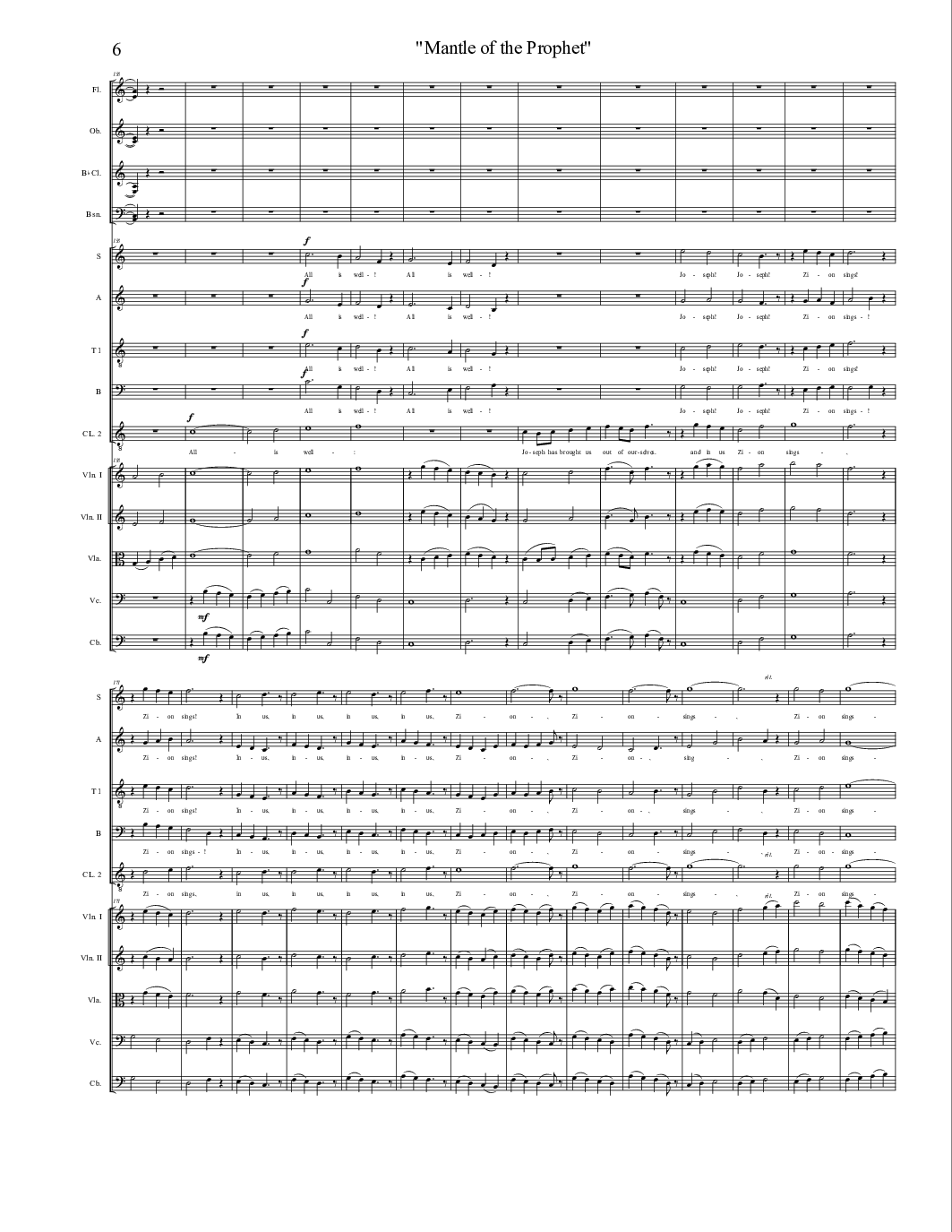 ---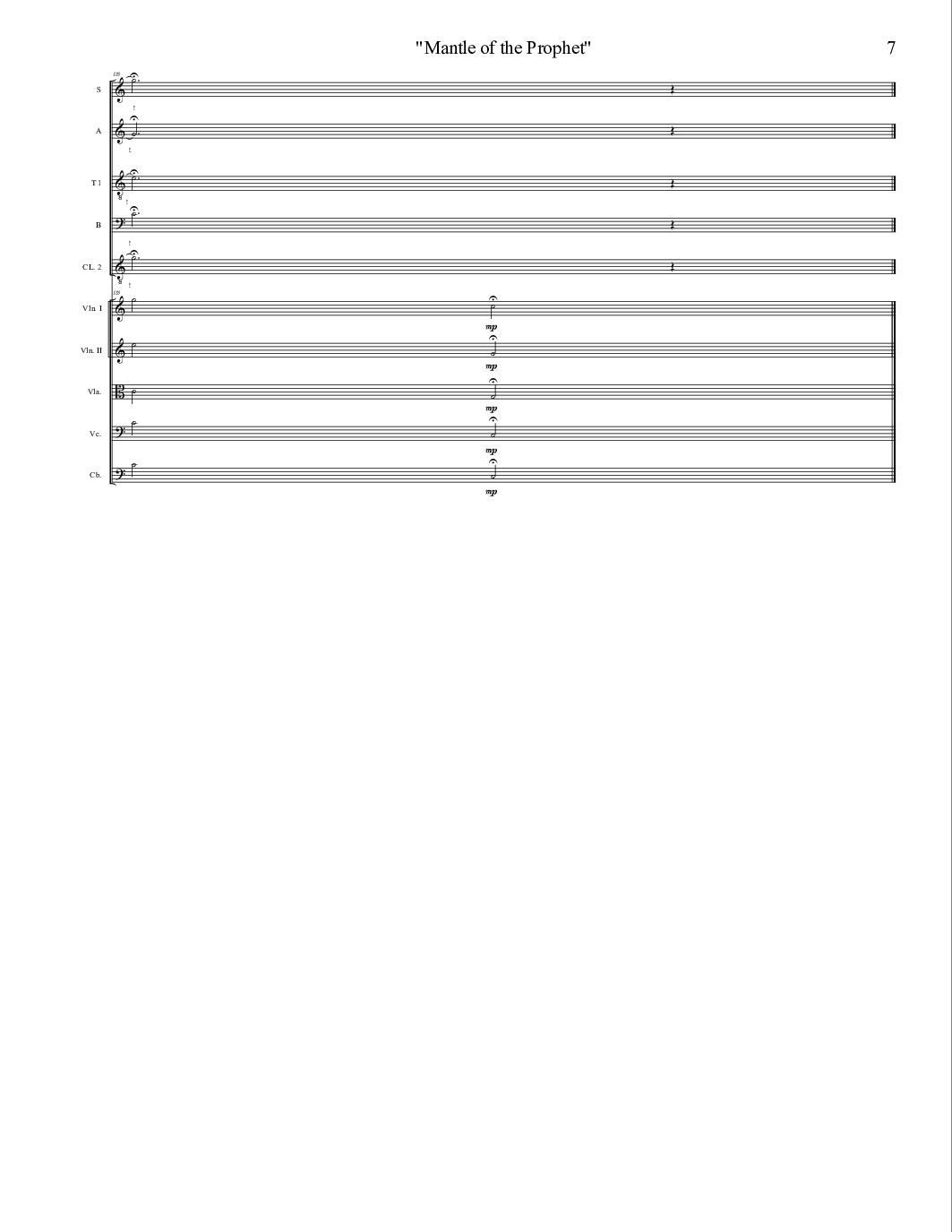 ---
---
Lyrics: 1-5 Lament - 1
CLAYTON
He was despised and rejected of men;
A man of sorrows, and acquainted with grief.
ANDERSON
He was despised, and we esteemed him not.
CLAYTON
Surely he hath borne our griefs, and carried our sorrows.
ANDERSON
But he was wounded for our transgressions,
He was bruised for our iniquities
The Lord has laid on him the iniquity of us all.
CLAYTON
We have wandered
For freedom and have not found it.
The swallow wheels and is gone,
But we see it in a beam of light.
The light leaps about us, the times change.
We gain in our loneliness, lonelier still.
In the dry sand I have seen the fragile flower
Thrive; spiritual red and gold, blown
And burned in the white glare:
It is the rigor of Israel from Egypt.
All is well: Joseph has brought us
Out of ourselves, and in us Zion sings.