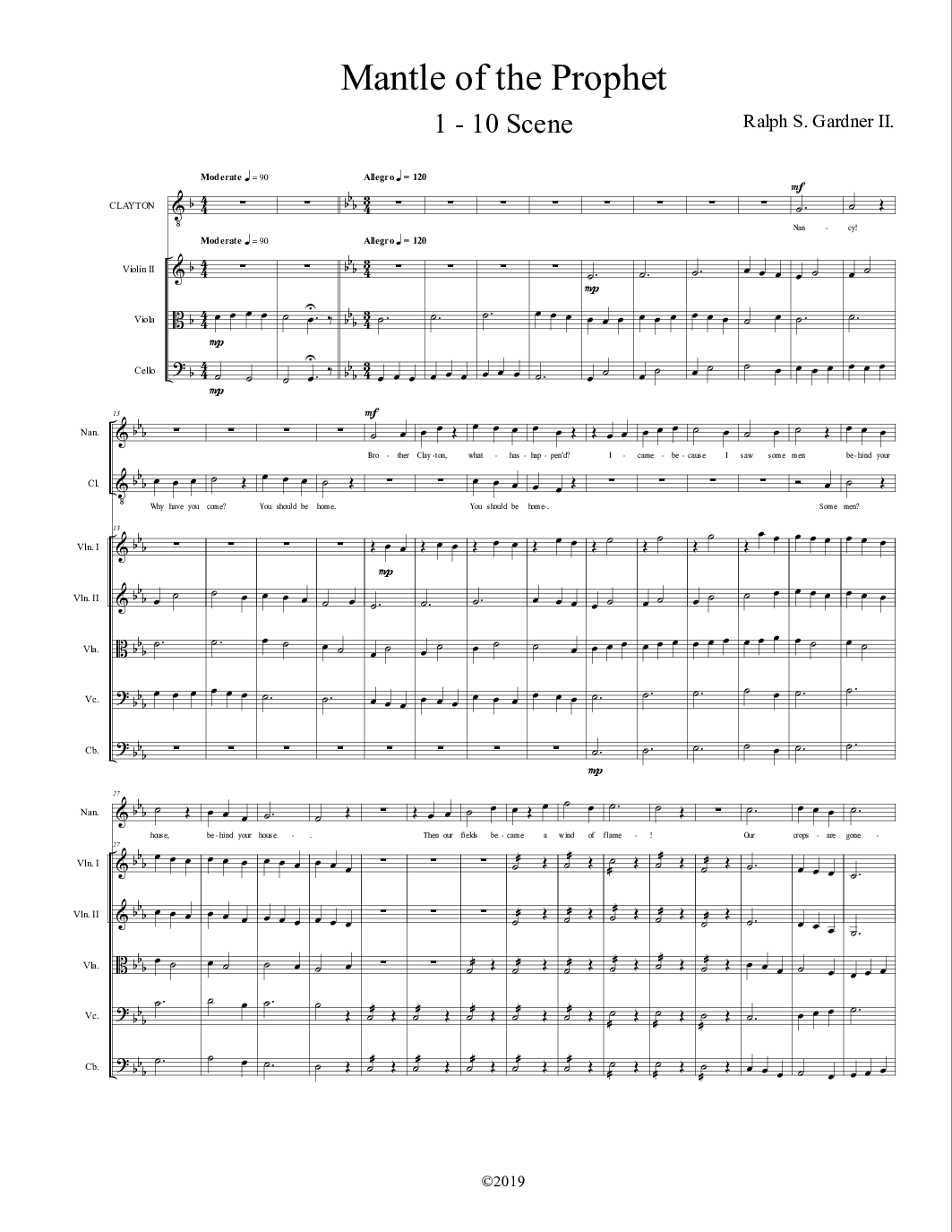 ---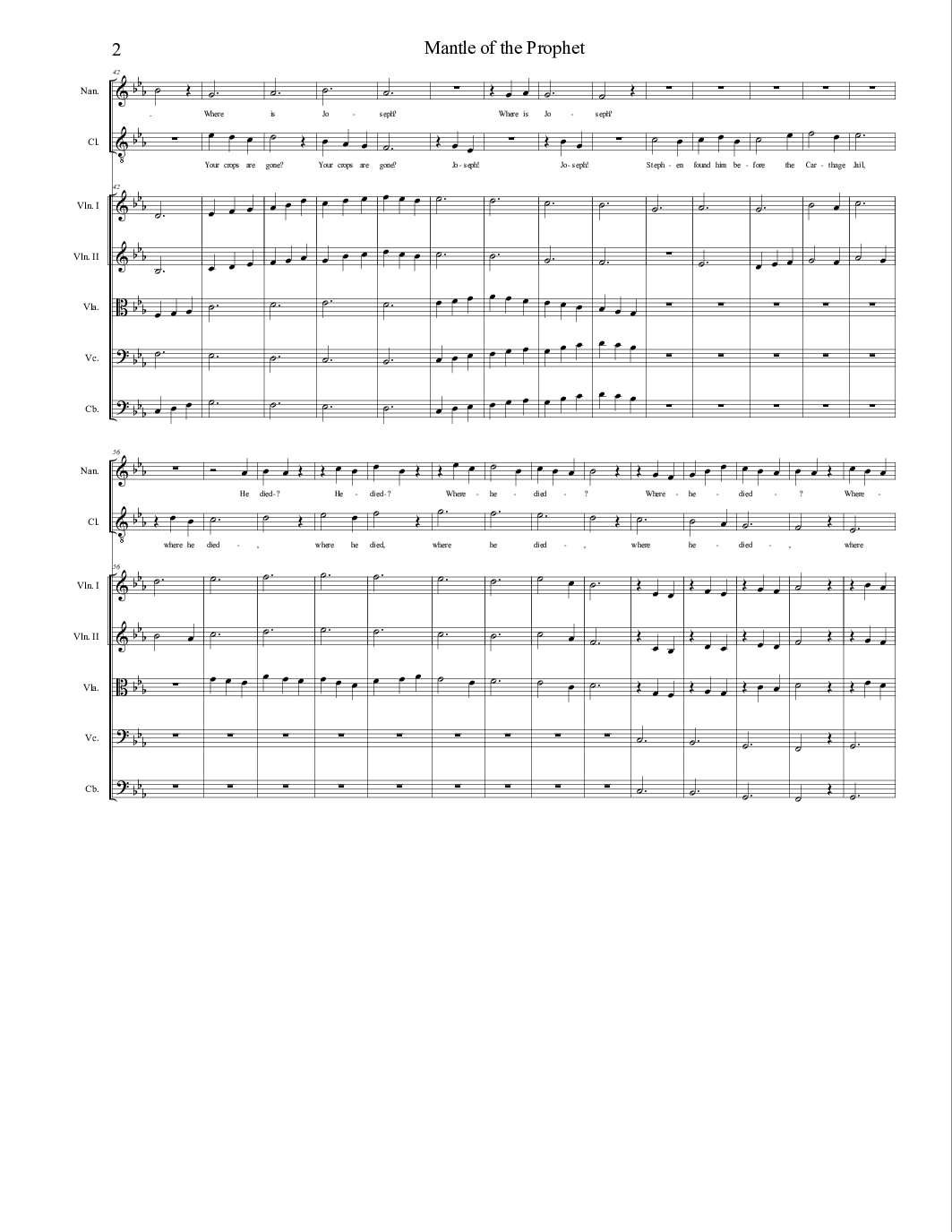 ---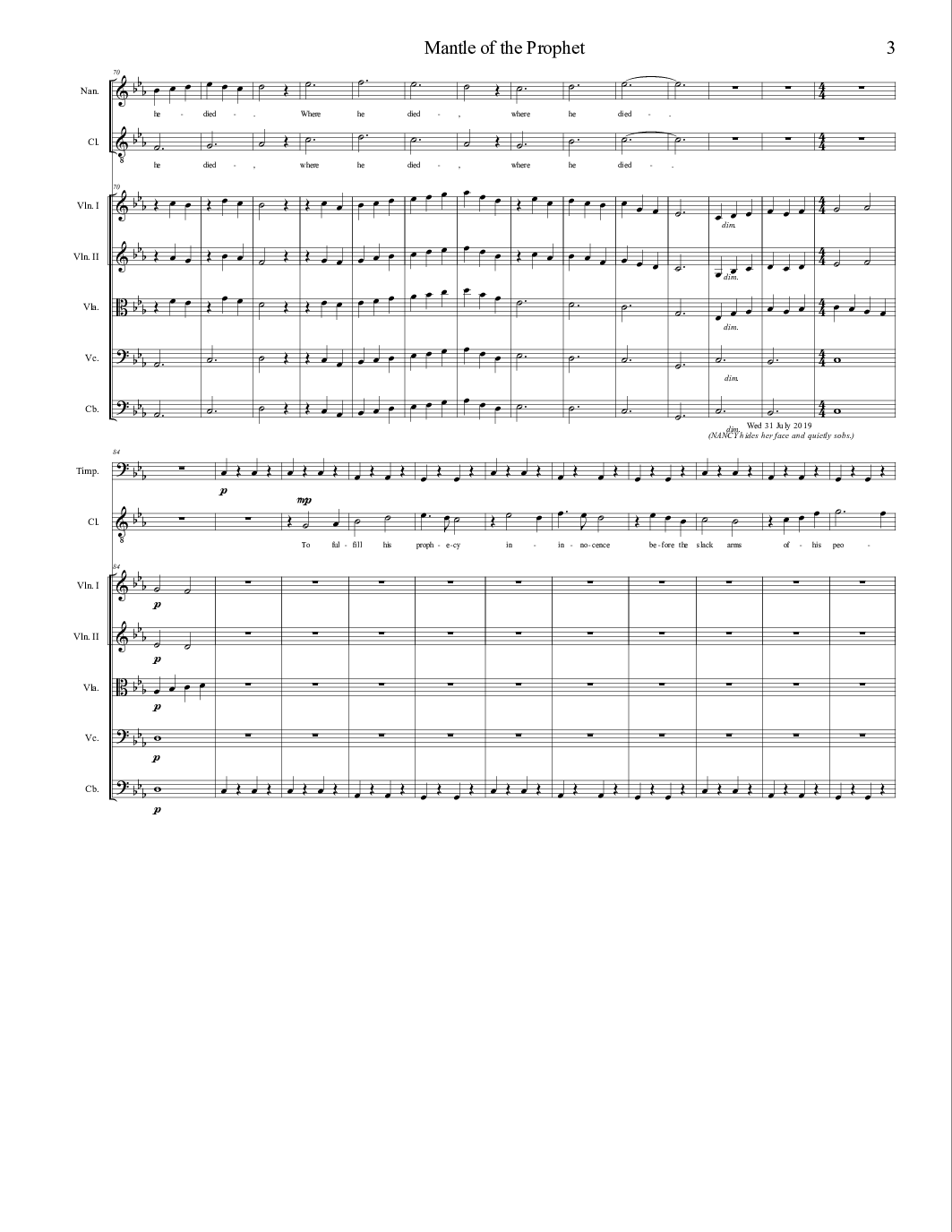 ---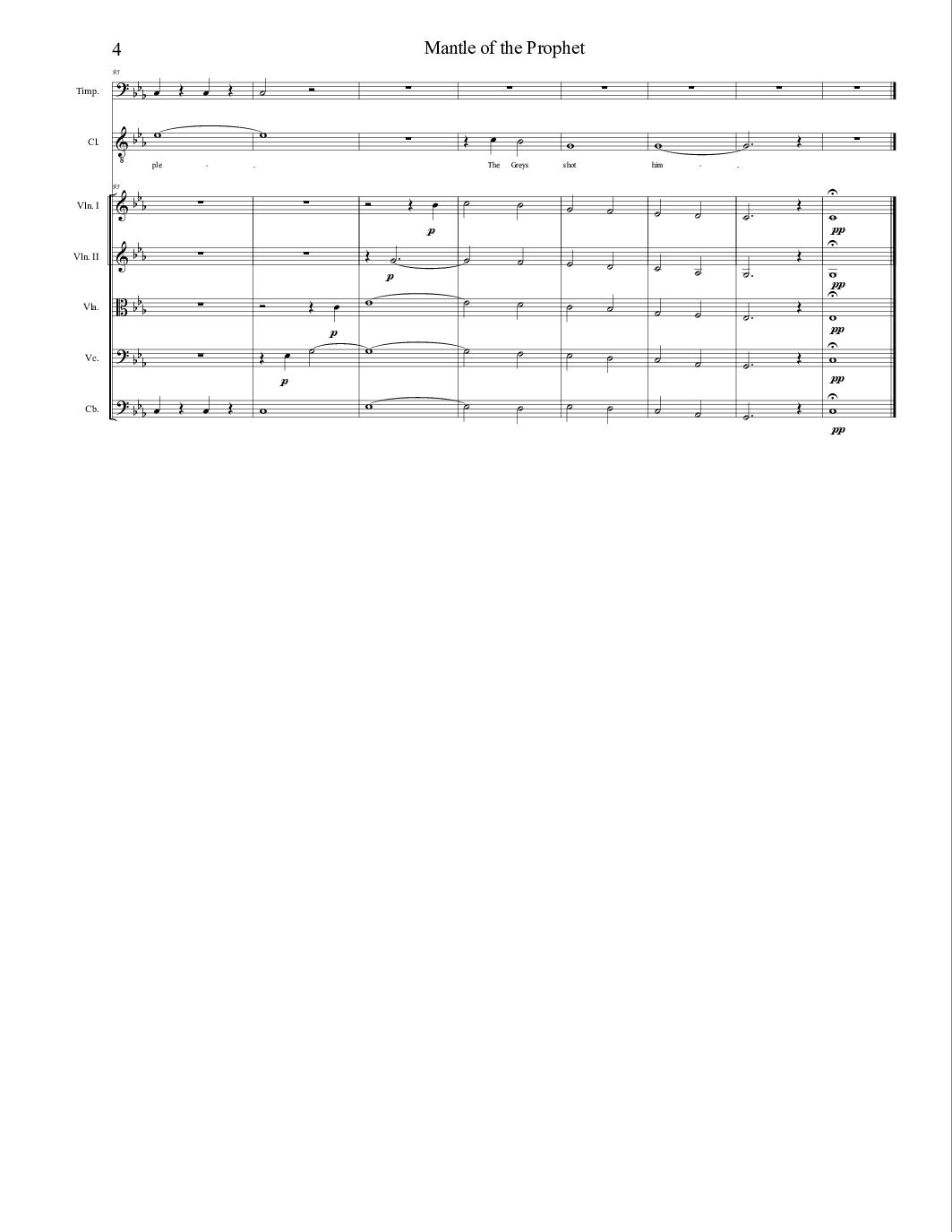 ---
---
Lyrics: 1-10 Scene
(Everyone leaves but Clayton. He is about to go when Nancy approaches from another direction.)
CLAYTON
Nancy! Why have you come? You should be home.
NANCY (Breathless)
Brother Clayton, what has happened?
I came because I saw some men behind your house.
Then our fields became a wind of flame!
Our crops are gone. Where is Joseph?
CLAYTON (In growing despair)
Stephen found him before the Carthage Jail, where he died --
(Nancy hides her face and quietly sobs.)
To fulfill his prophecy in innocence before the slack arms of his people.
The Greys shot him.
This song has been viewed 10 times on this site.