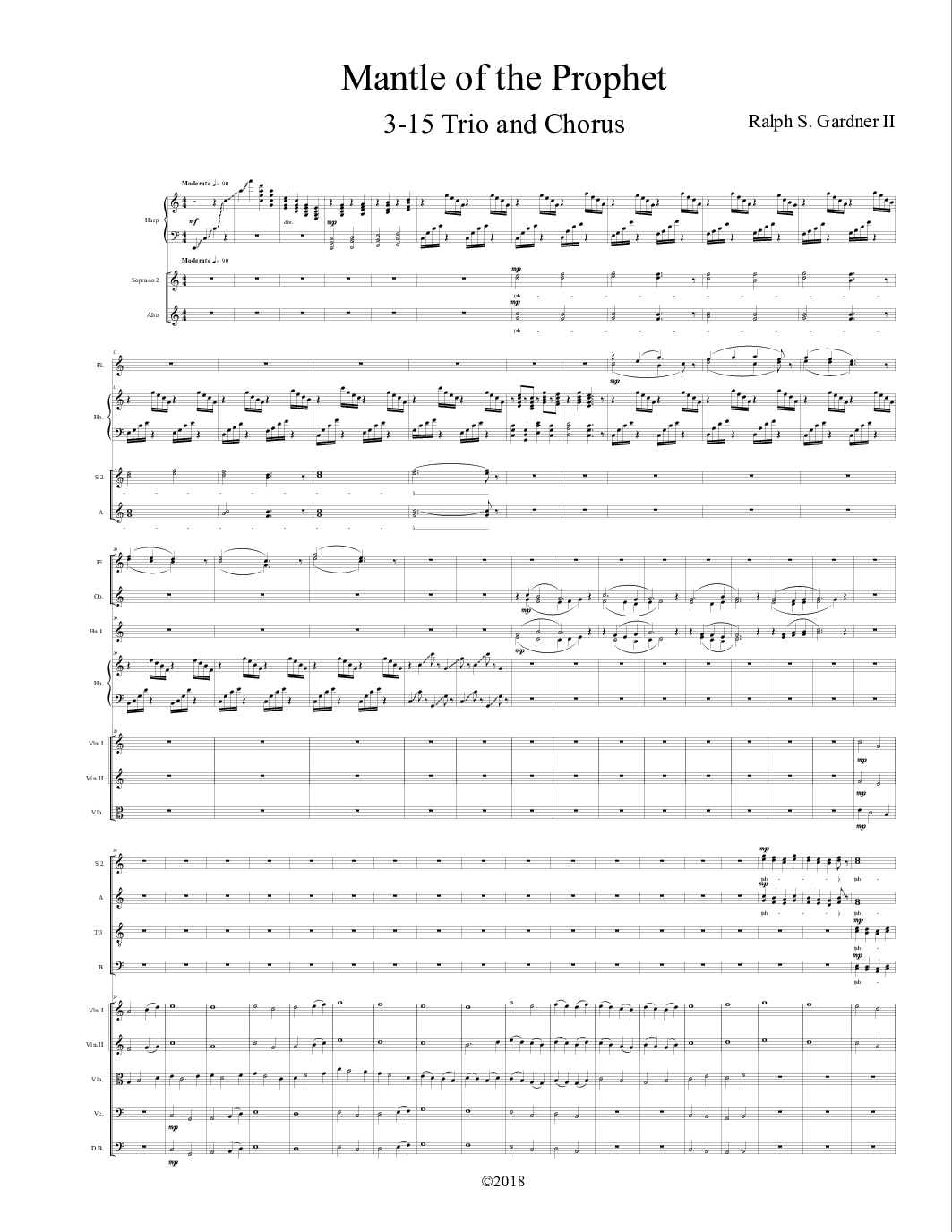 ---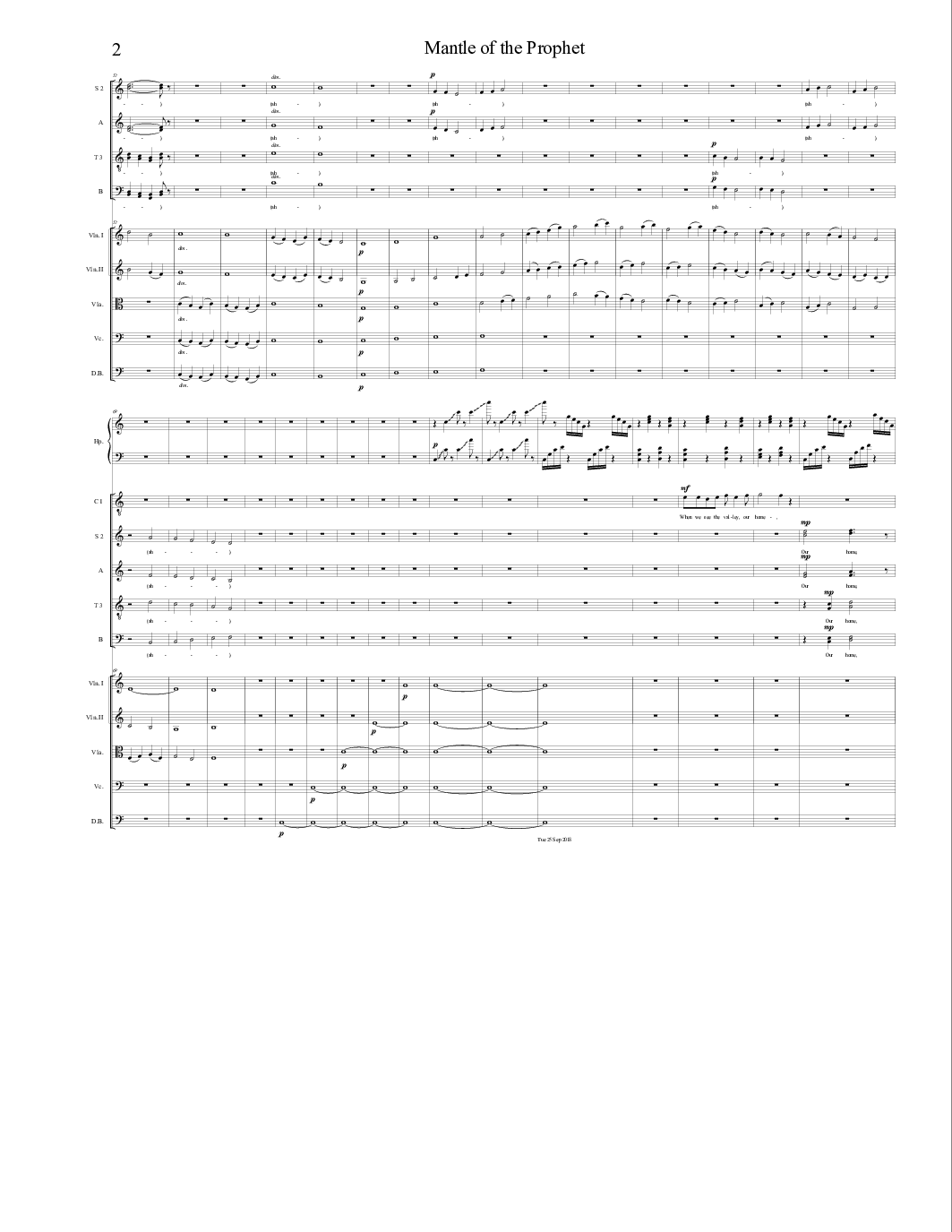 ---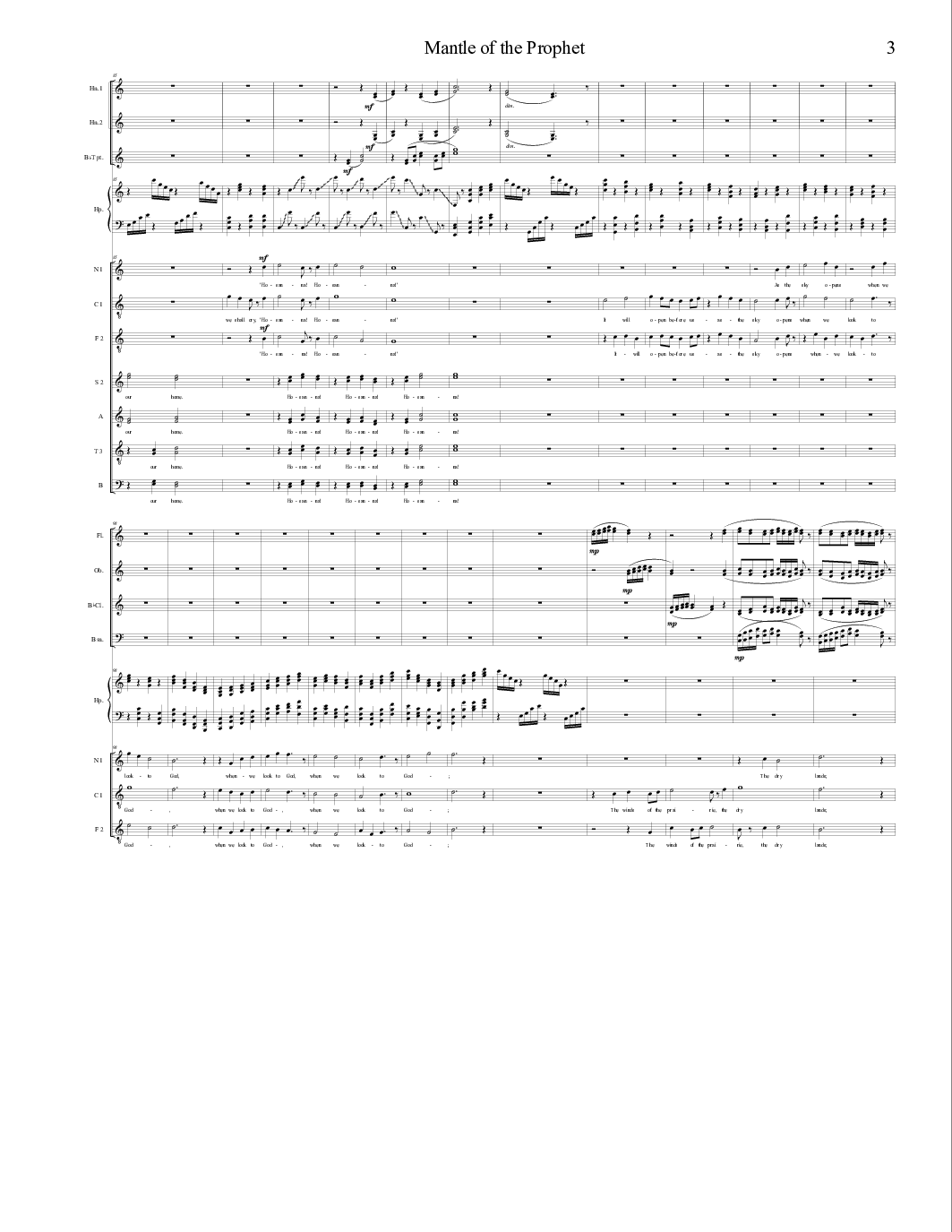 ---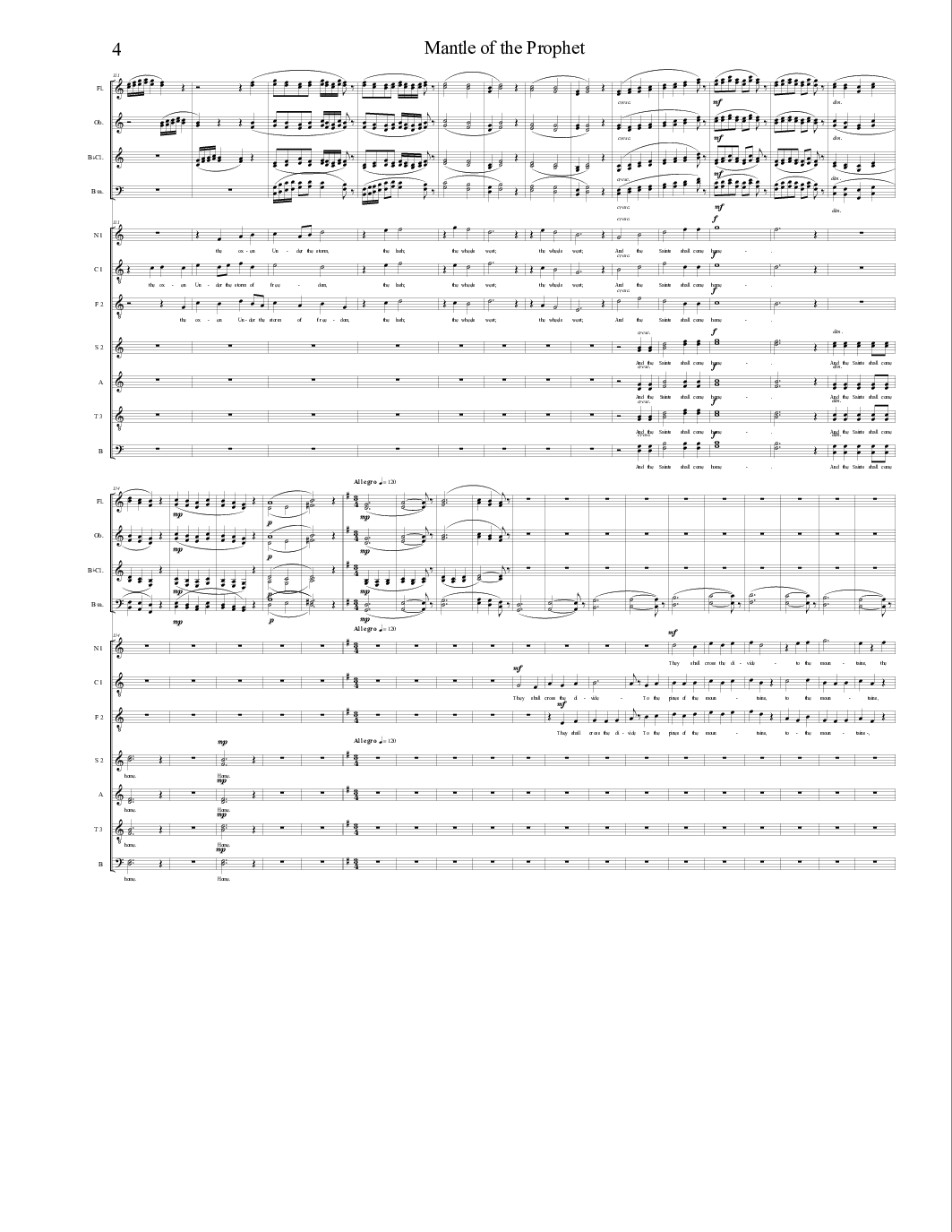 ---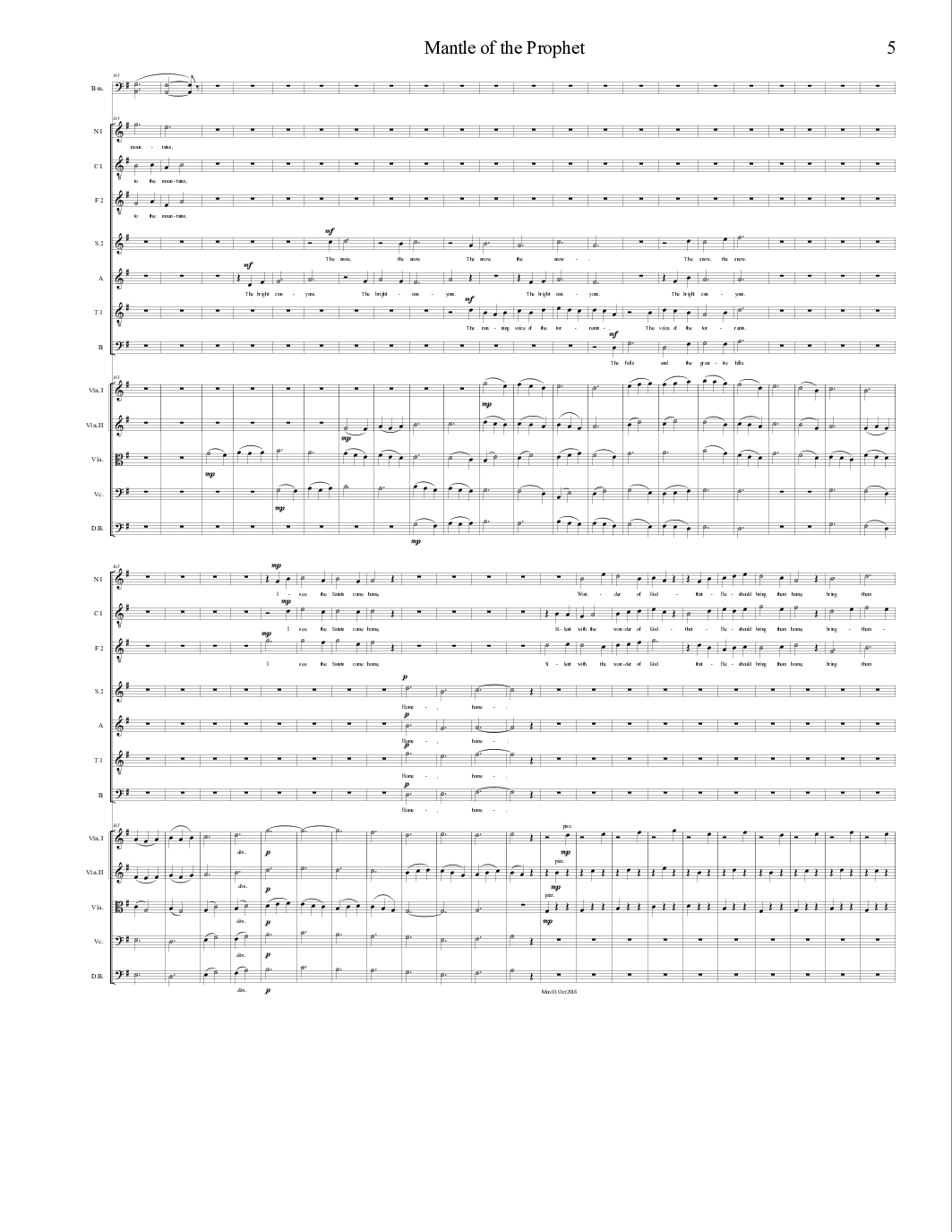 ---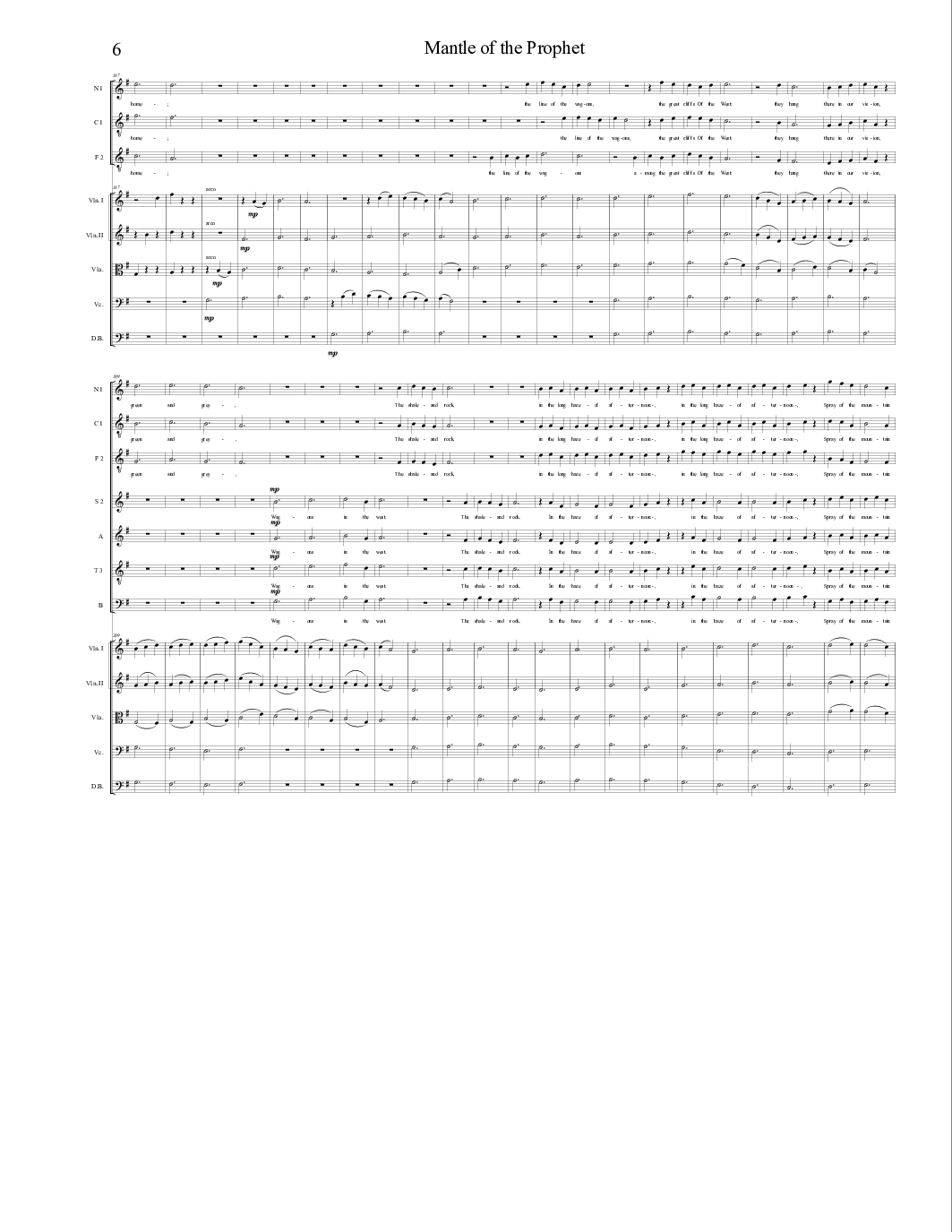 ---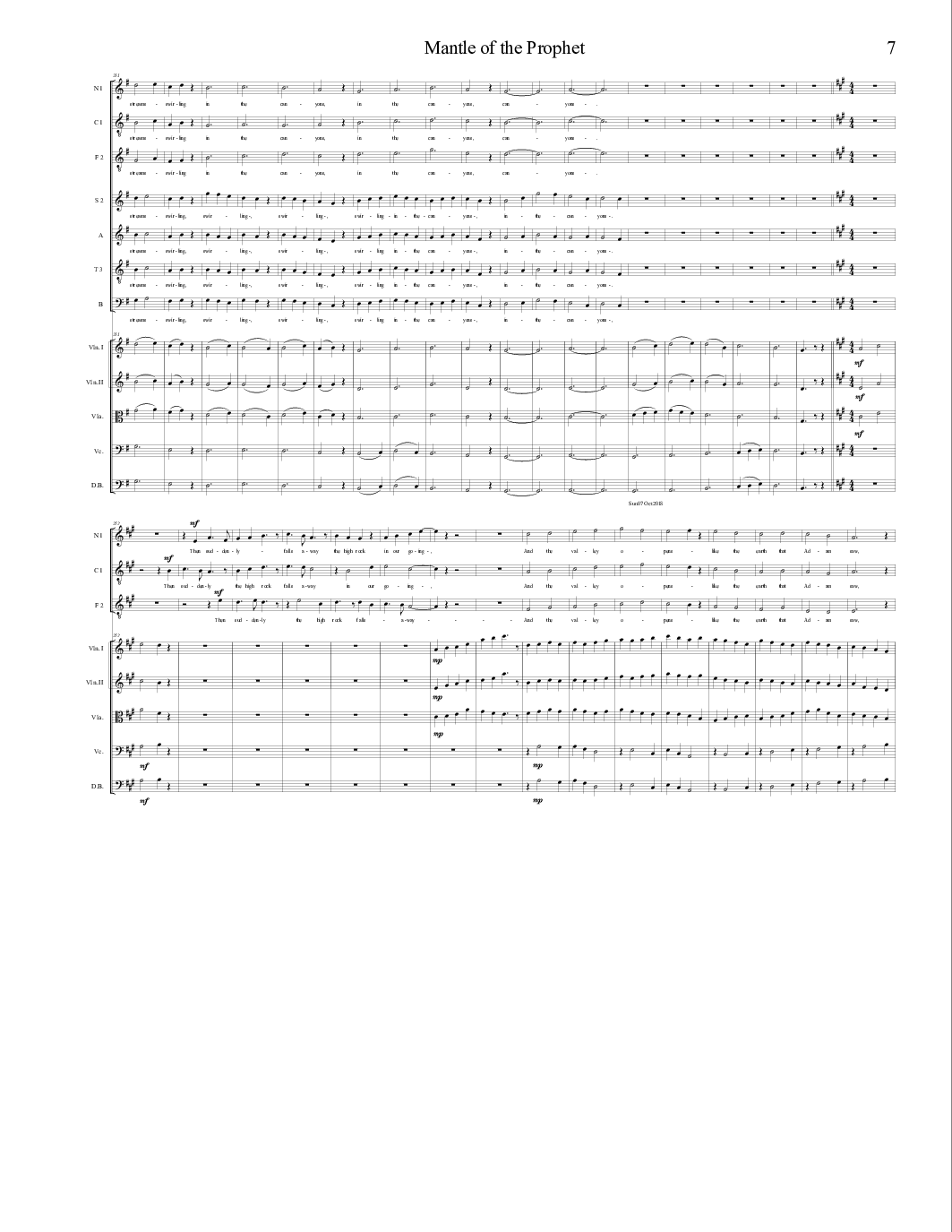 ---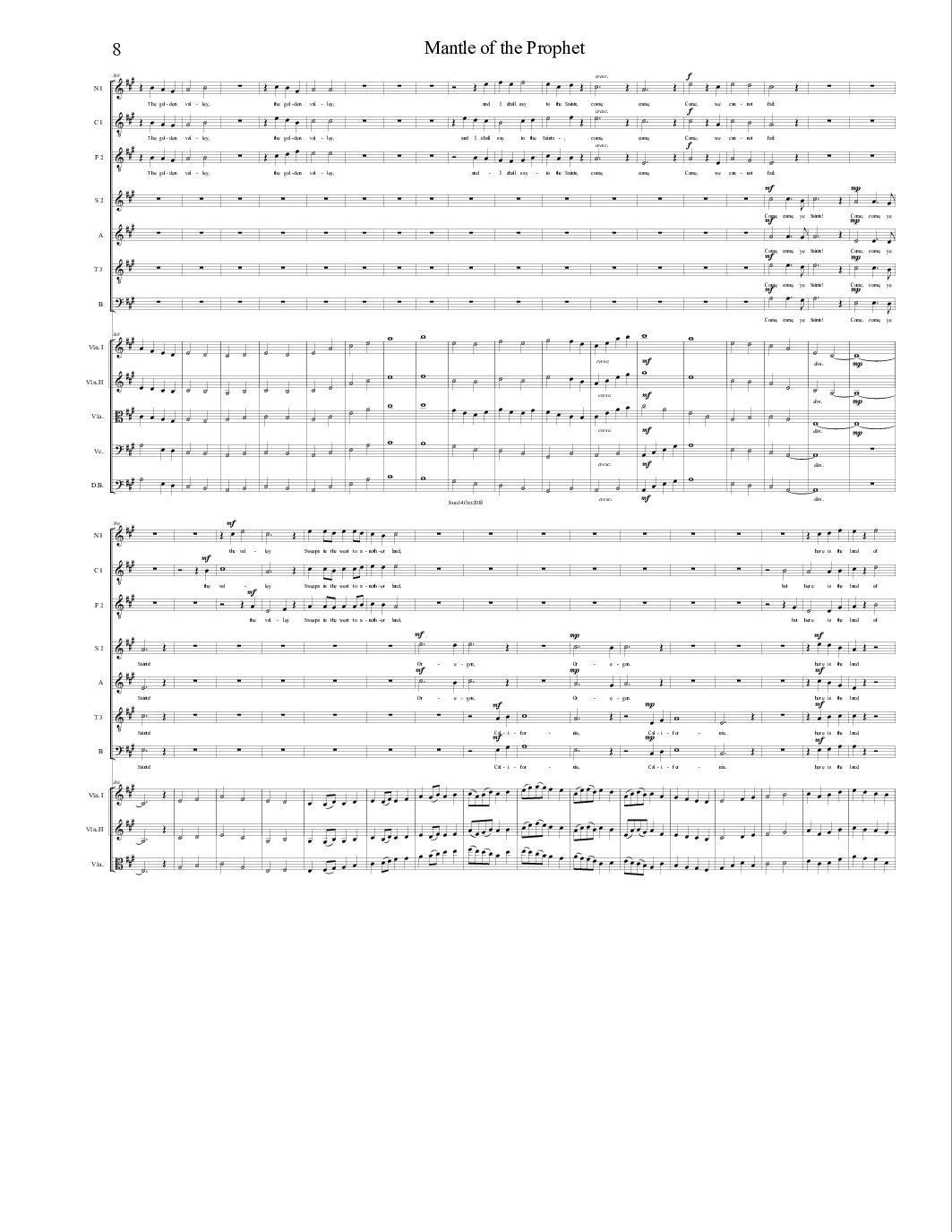 ---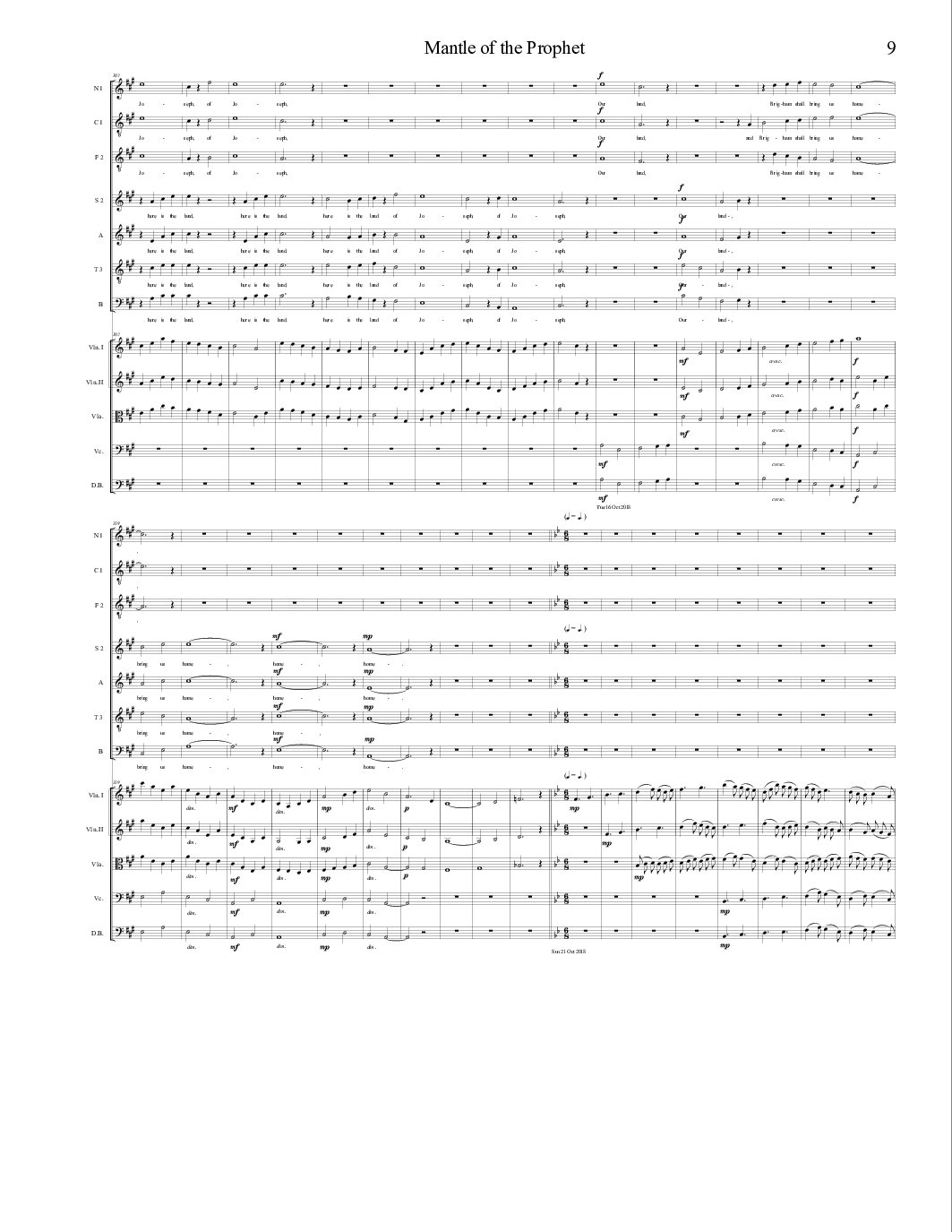 ---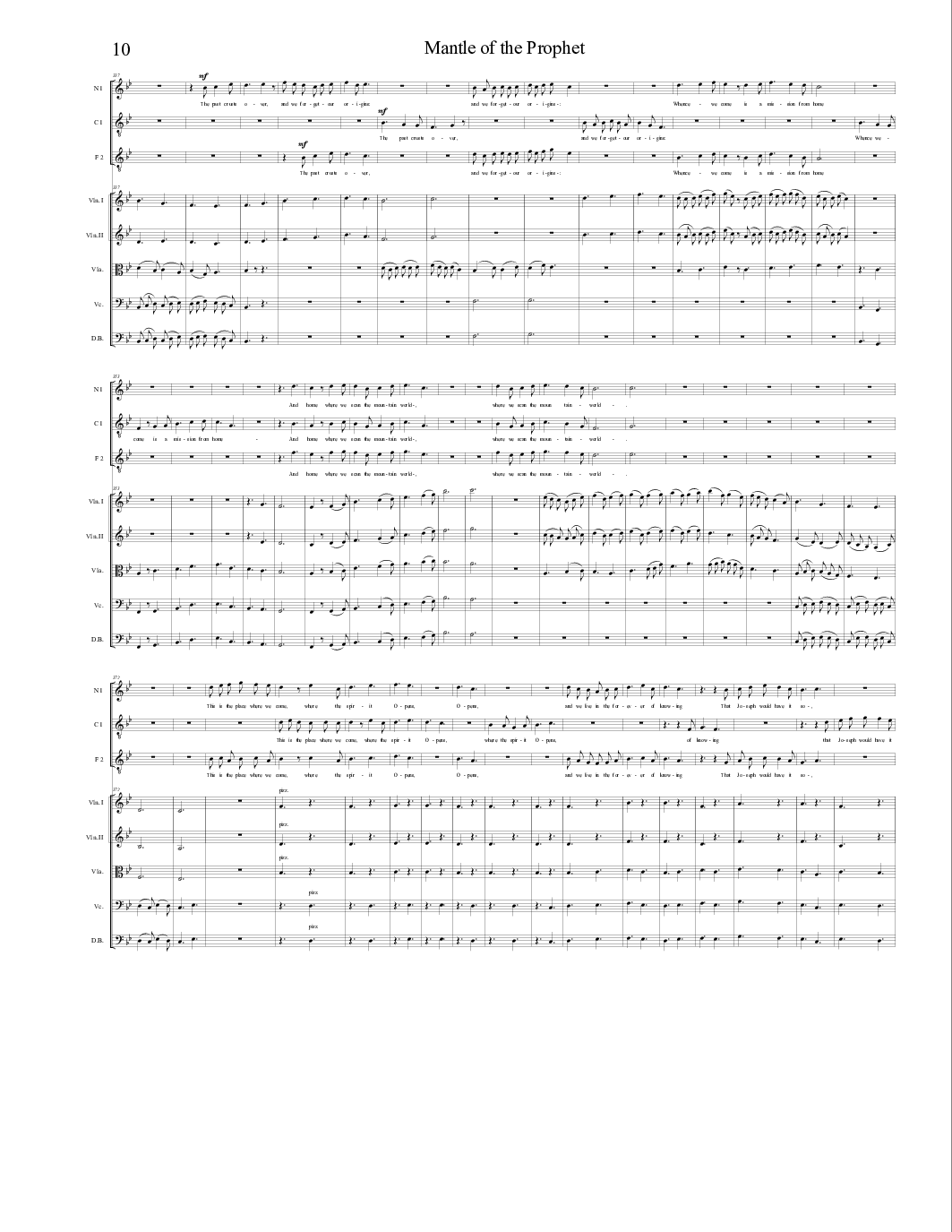 ---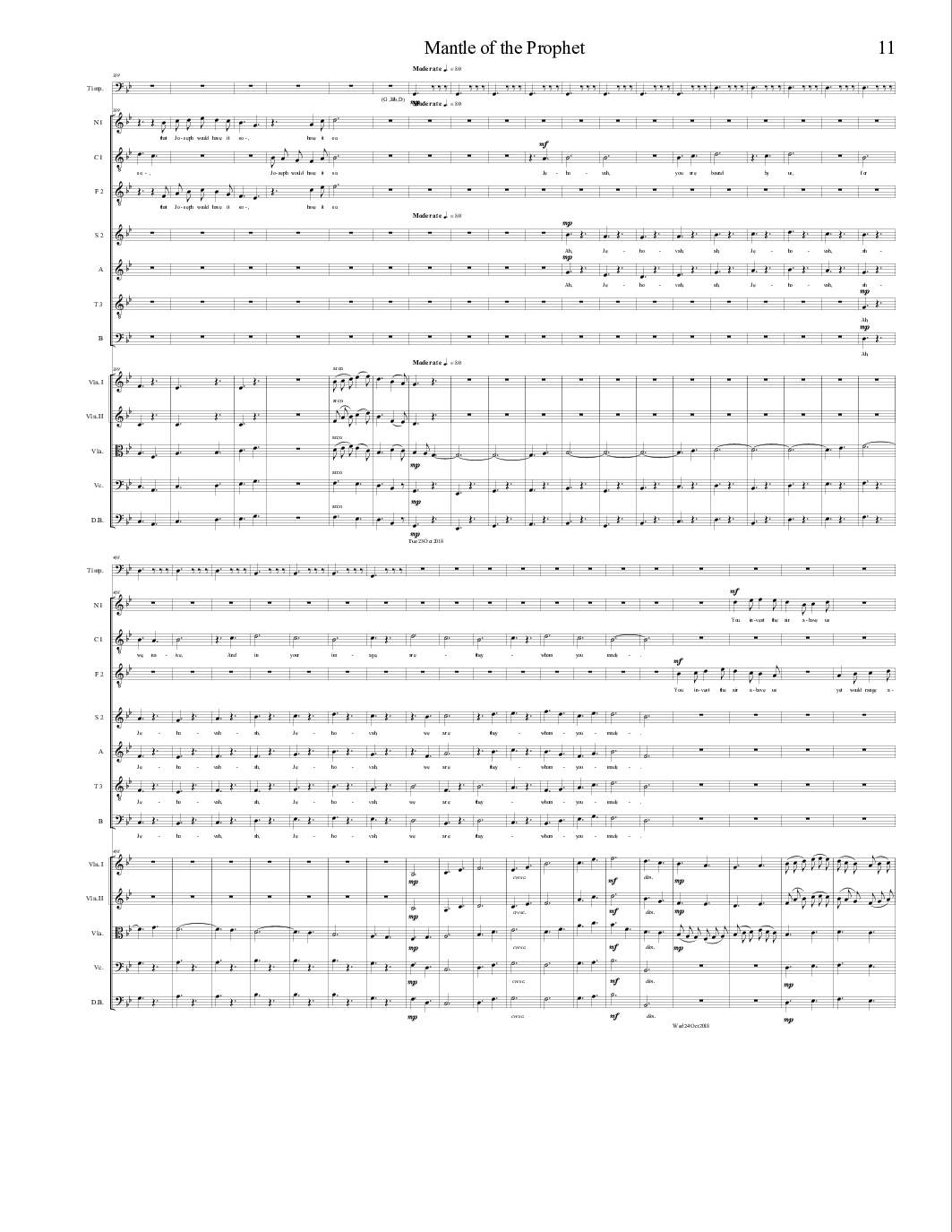 ---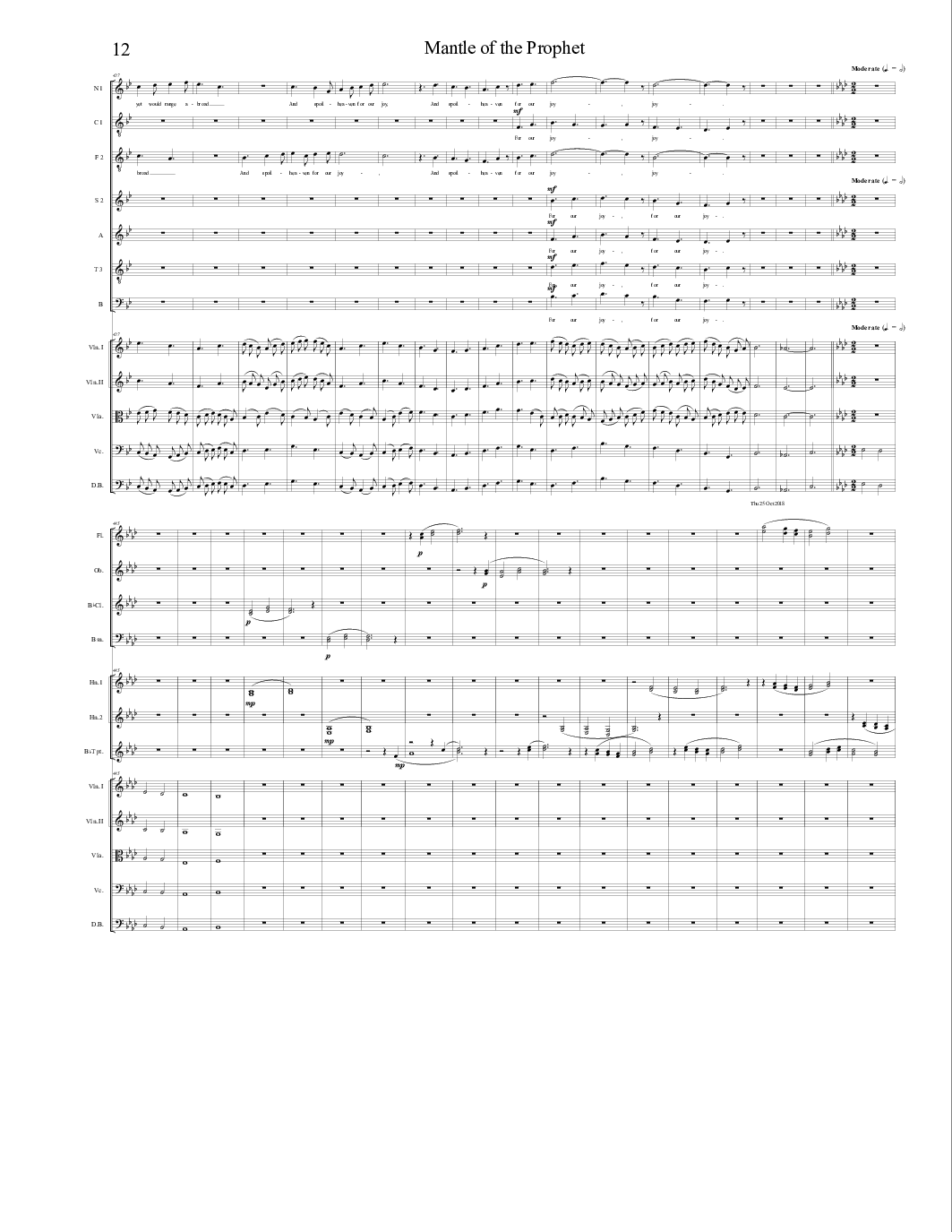 ---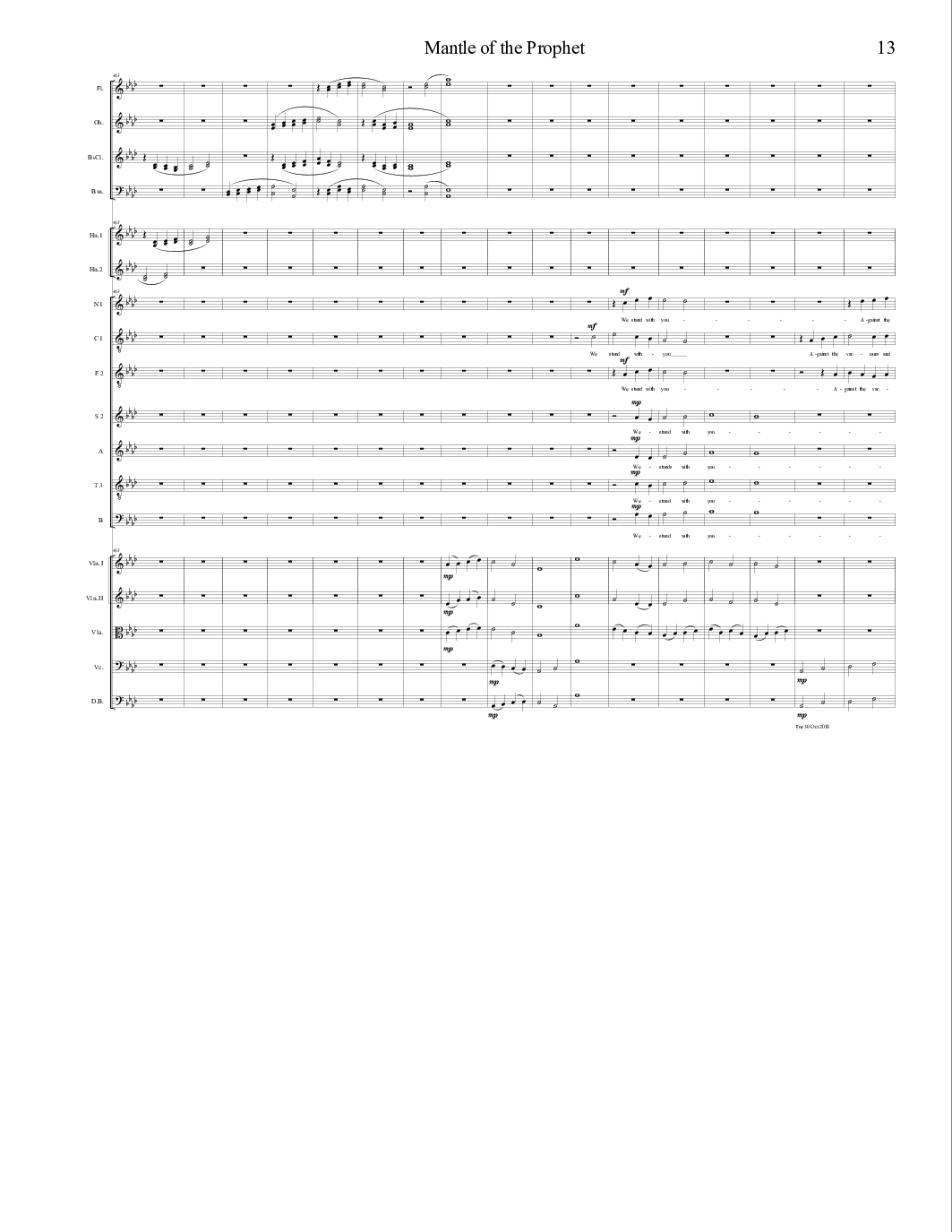 ---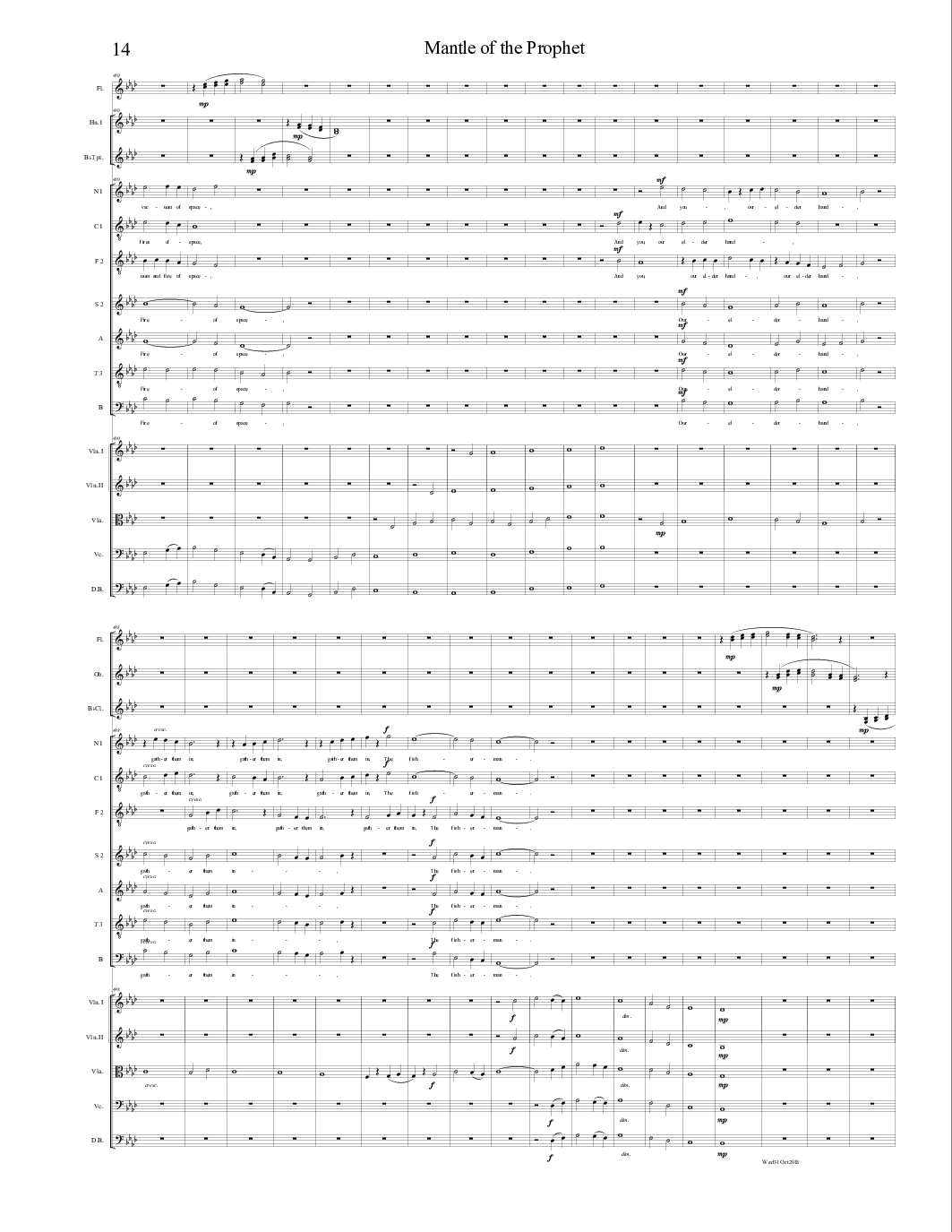 ---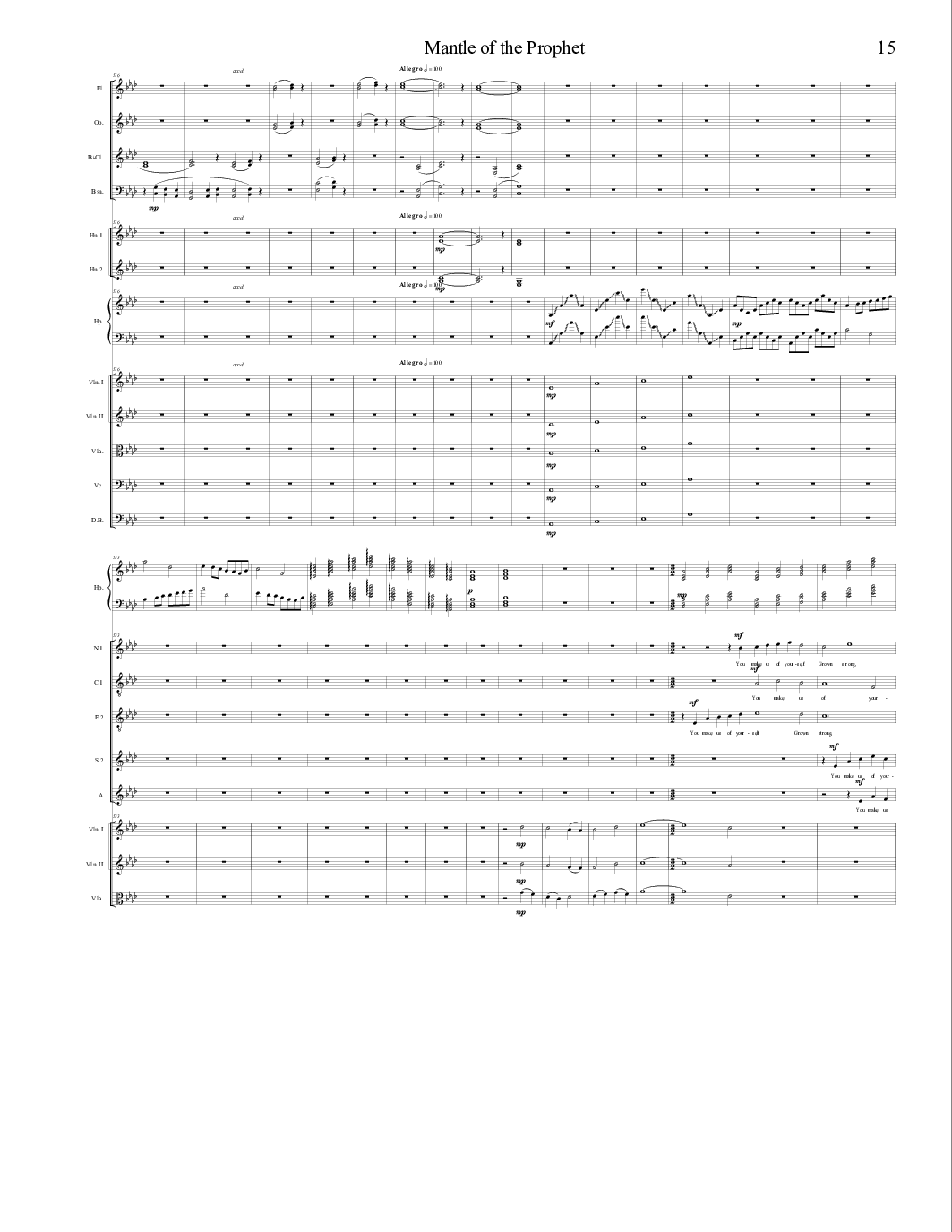 ---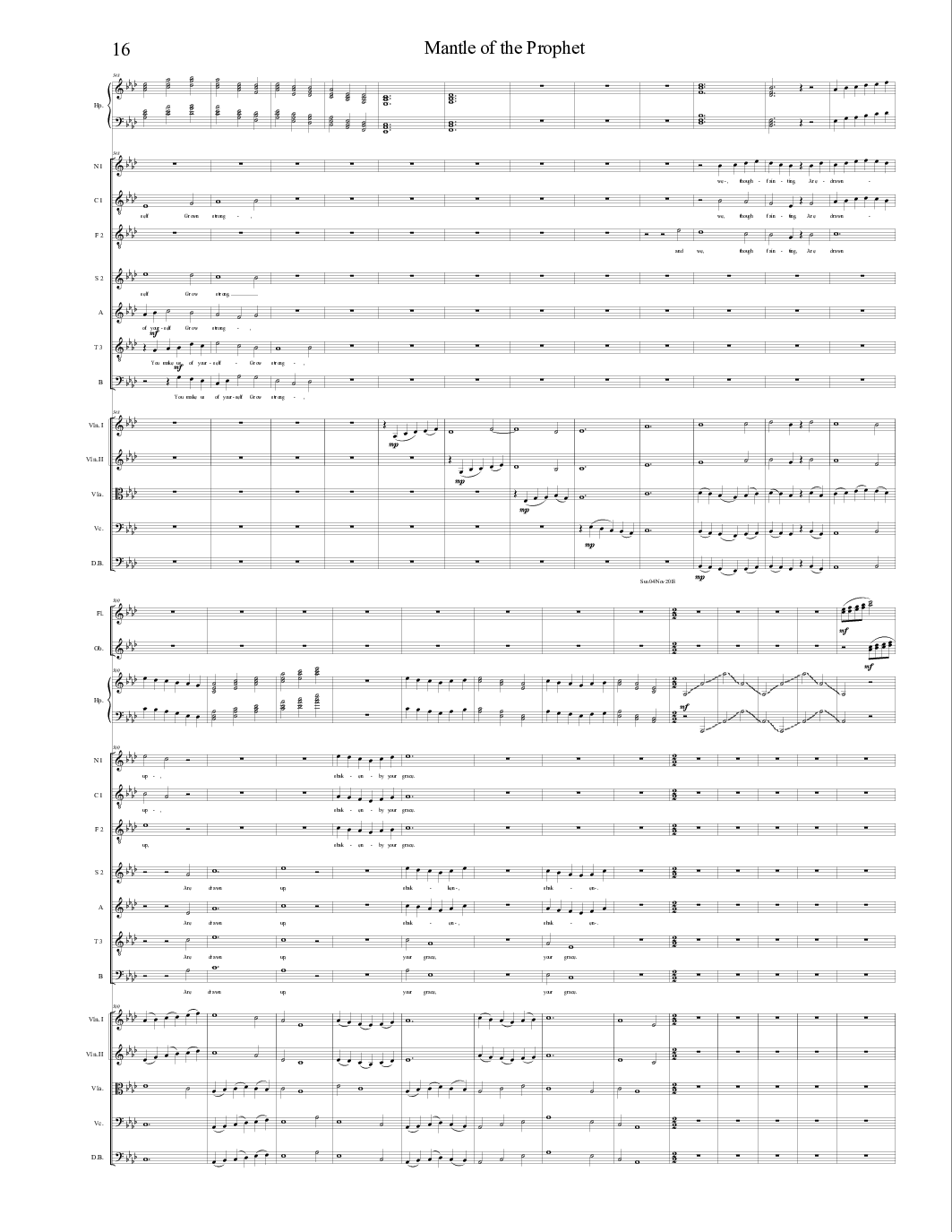 ---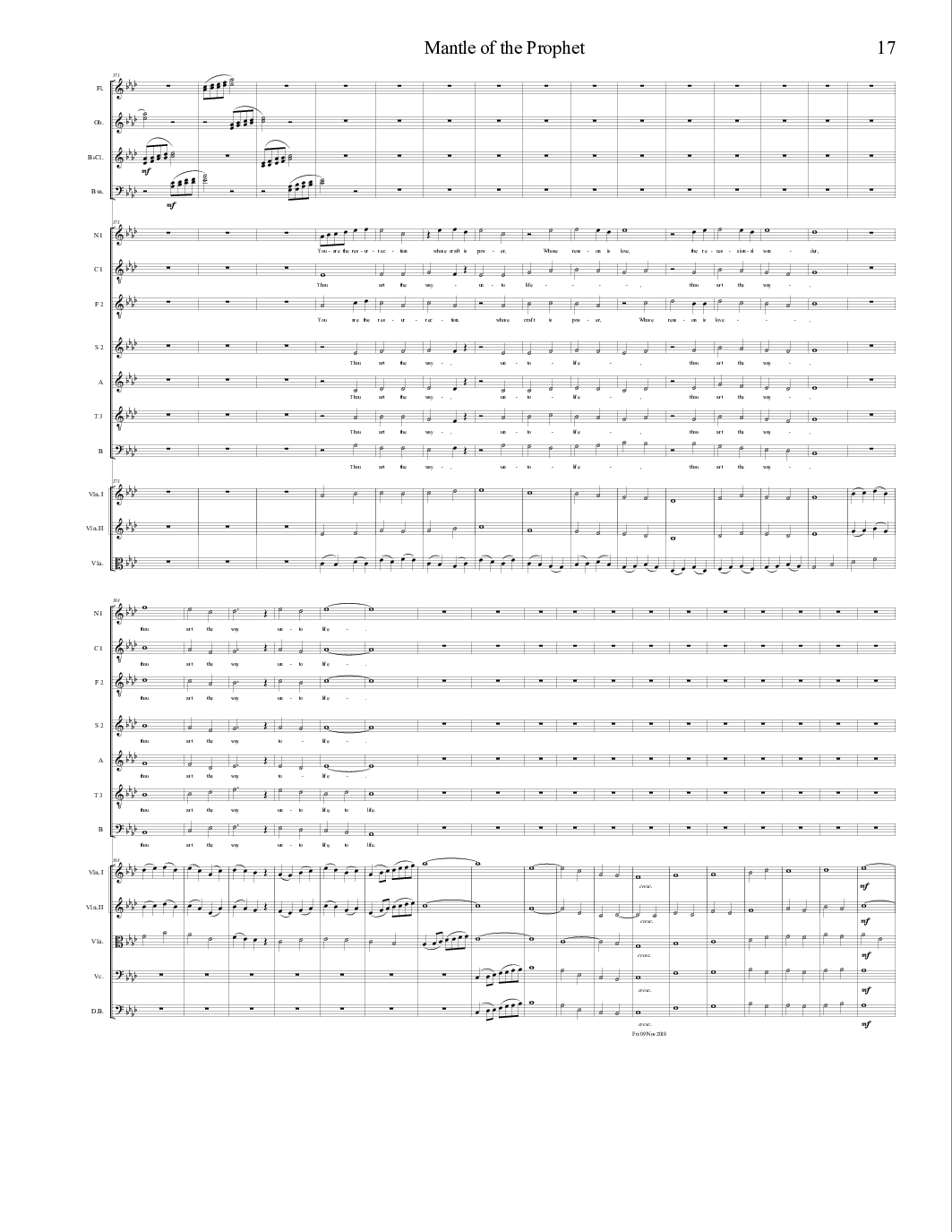 ---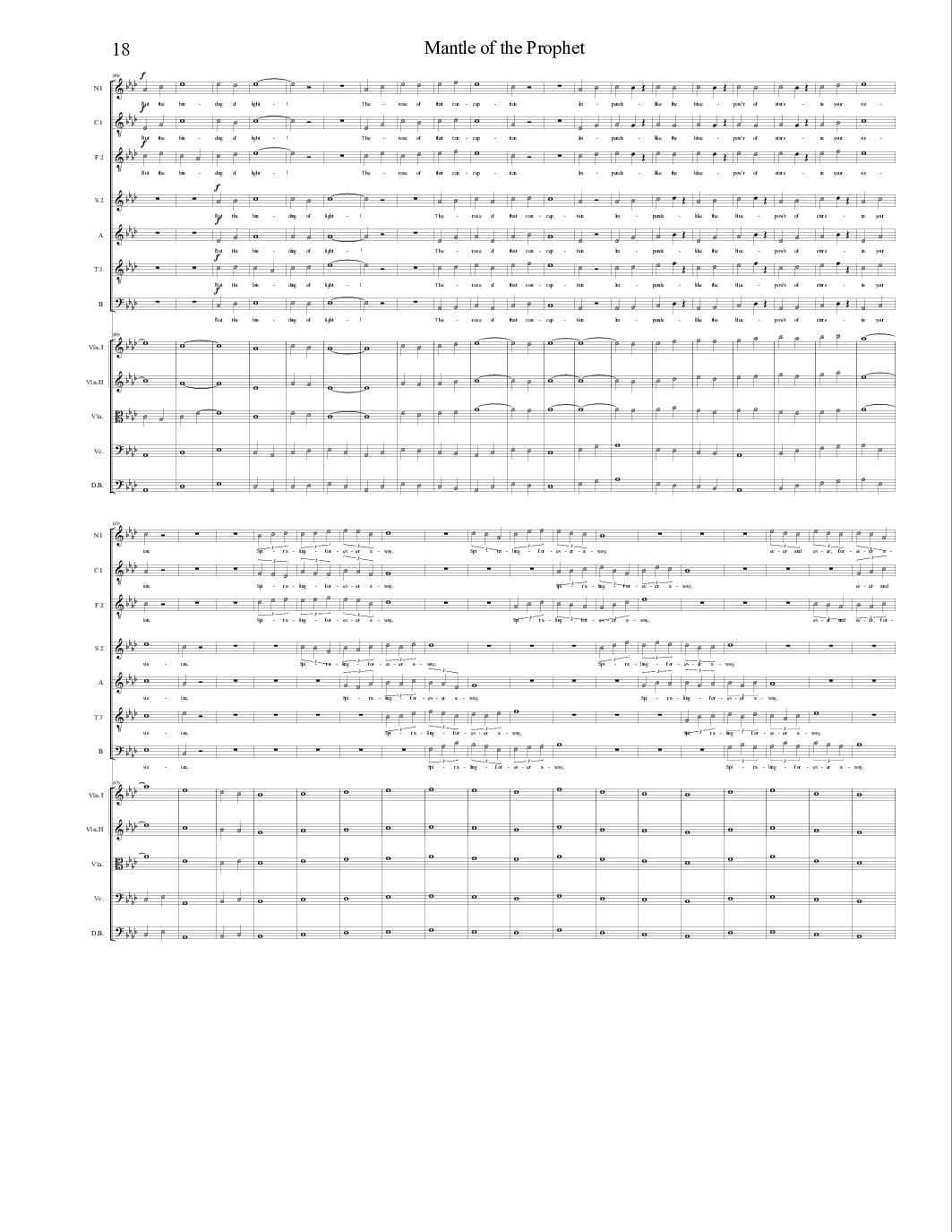 ---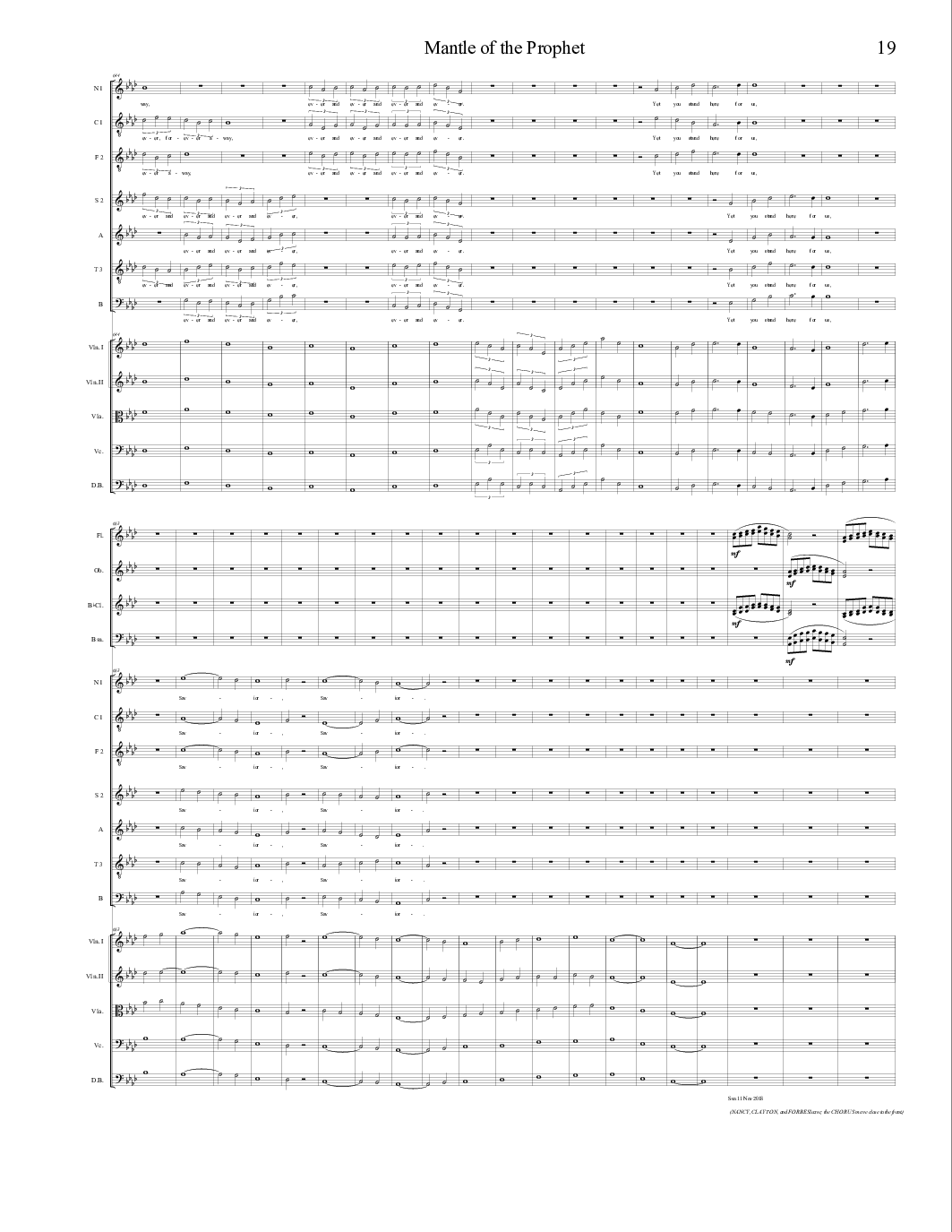 ---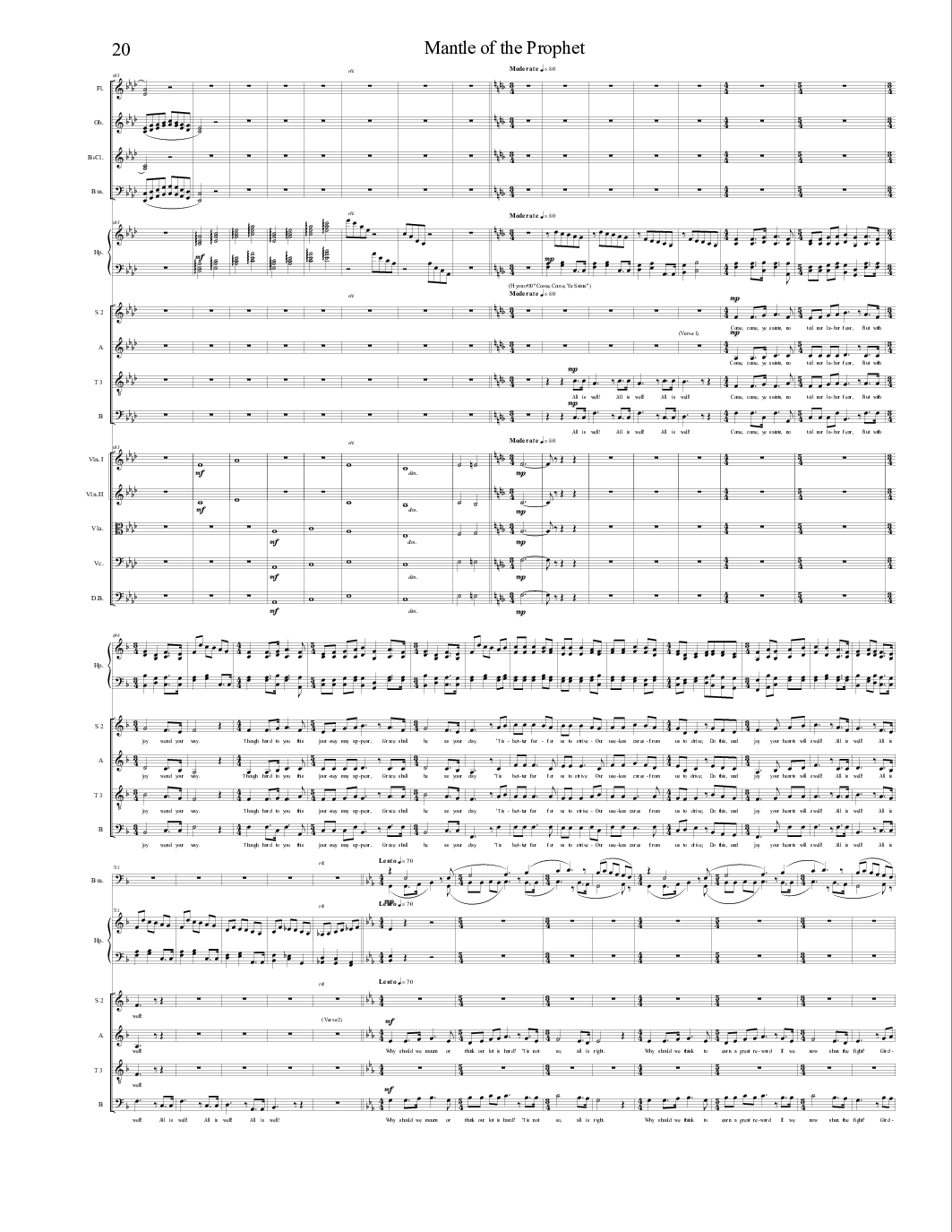 ---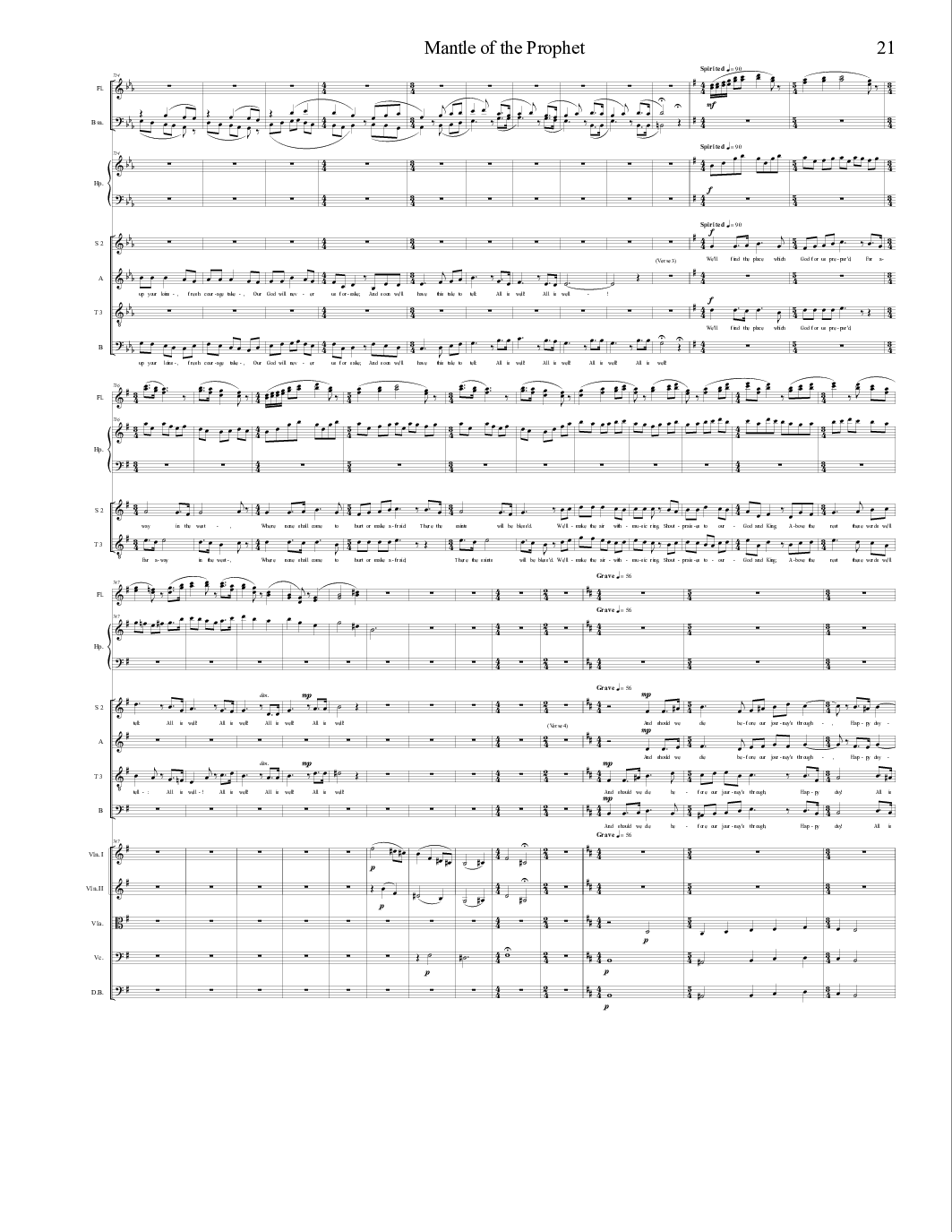 ---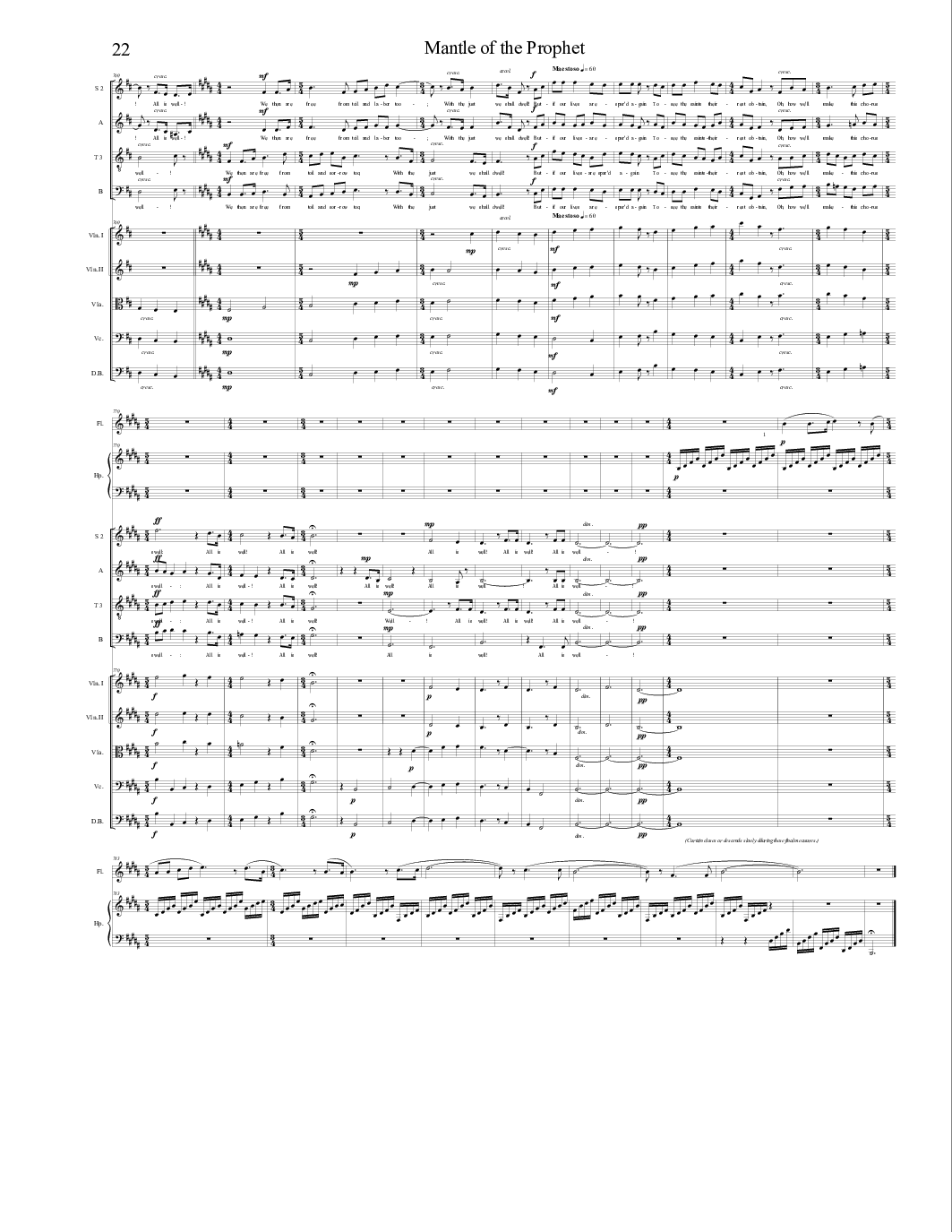 ---
---
Lyrics: 3-15 Trio and Chorus
(Everyone leaves but Clayton, Forbes, Nancy, and the CHORUS. The 3 stand towards the front of the stage with the CHORUS behind.)
CLAYTON
When we see the valley, our home, we shall cry, 'Hosanna! Hosanna!'
It will open before us as the sky opens when we look to God;
The winds of the prairie, the dry lands; the oxen
Under the storm of freedom, the lash; the wheels west;
And the Saints shall come home. They shall cross the divide
To the pines of the mountains, the bright canyons,
The snow, the running voice of the torrents,
The falls and the granite hills:
FORBES
I see the Saints come home,
Silent with the wonder of God that He should bring
Them home; the line of wagons among the great cliffs
Of the West: they hang there in our vision, green and grey,
The shale and rock, in the long haze of afternoon,
Spray of the mountain streams swirling in the canyons.
CLAYTON
Then suddenly the high rock falls away in our going,
And the valley opens like the earth that Adam saw,
The golden valley, and I shall say to the Saints, come,
As Brigham can say, come, we cannot fail: the valley
Sweeps in the west to another land, Oregon,
California, but here is the land of Joseph,
Our land, and Brigham shall bring us home.
NANCY
The past crusts over, and we forget our origins:
Whence we come is a mission from home
And home where we scan the mountain world.
FORBES
This is the place where we come, where the spirit
Opens, and we live in the forever of knowing
That Joseph would have it so.
CLAYTON
Jehovah, you are bound by us, for we, naive
And in your image, are they whom you made.
FORBES
You invest the air above us yet would range abroad
And spoil heaven for our joy.
CLAYTON
We stand with you
Against the vacuum and fires of space,
And you, our elder hand, gather them in,
The fisherman.
FORBES
You make us of yourself
Grown strong, and we, though fainting,
Are drawn up, shaken by your grace.
NANCY
You are the resurrection whose craft is power,
Whose reason is love, the recessional wonder.
Thou art the way unto life.
FORBES
But the binding of light! The rose of that conception
Impends like the blue power of stars in your vision,
Spiraling forever away. Yet you stand here
For us, savior.
(NANCY, CLAYTON, and FORBES leave. The CHORUS moves forward and sings "Come, Come, Ye Saints.)
(Curtain.)
Display placard or screen:
"Though this music ends,
Our dream continues"
This song has been viewed 36 times on this site.