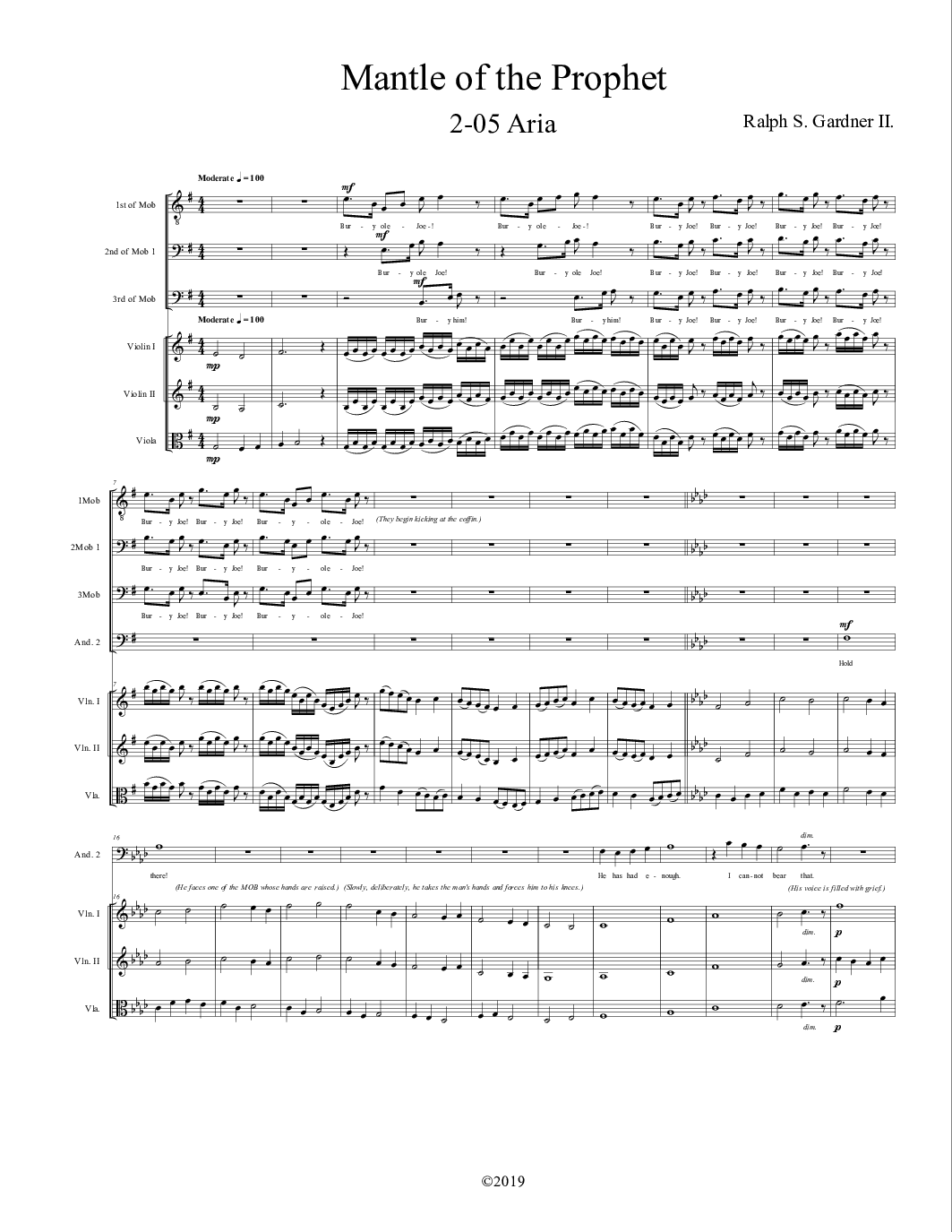 ---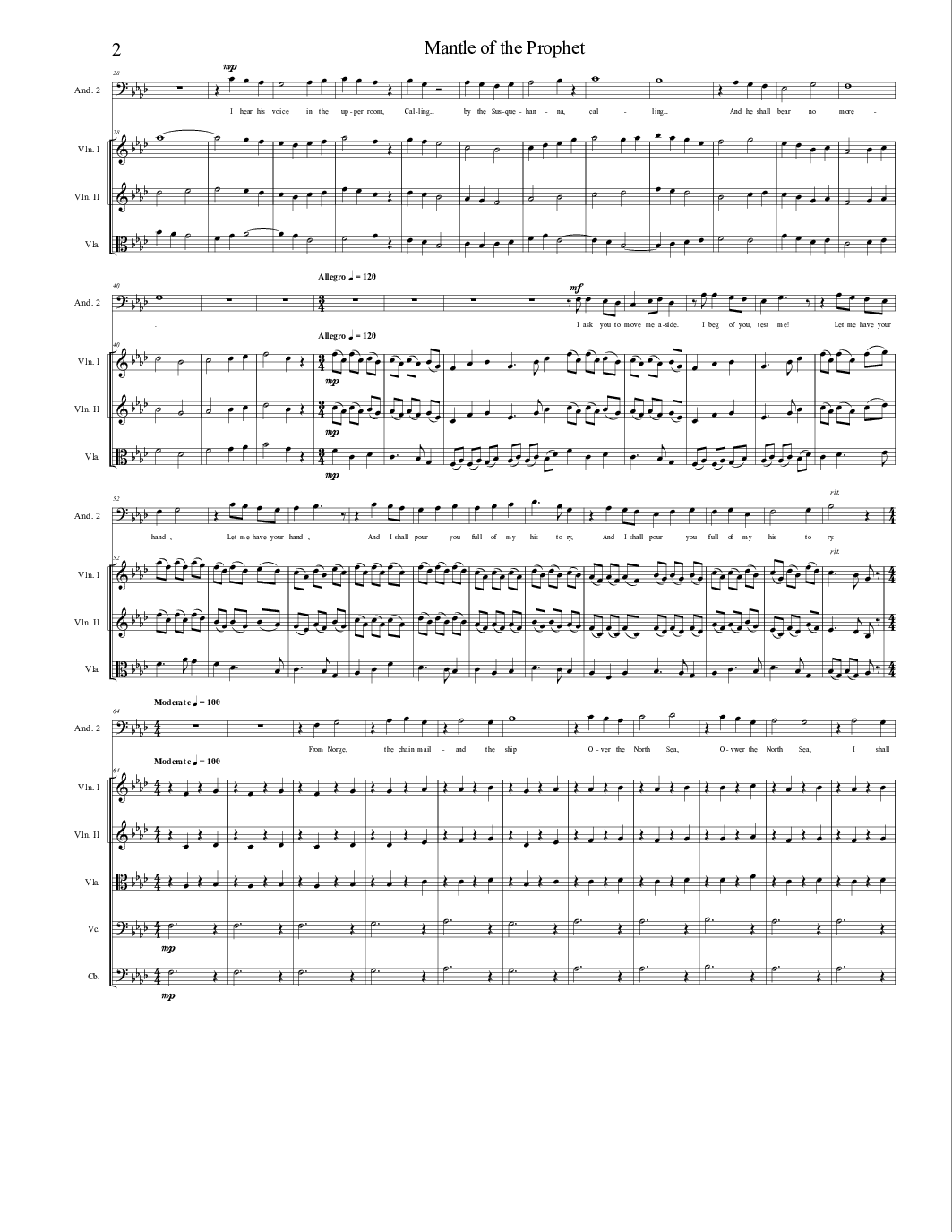 ---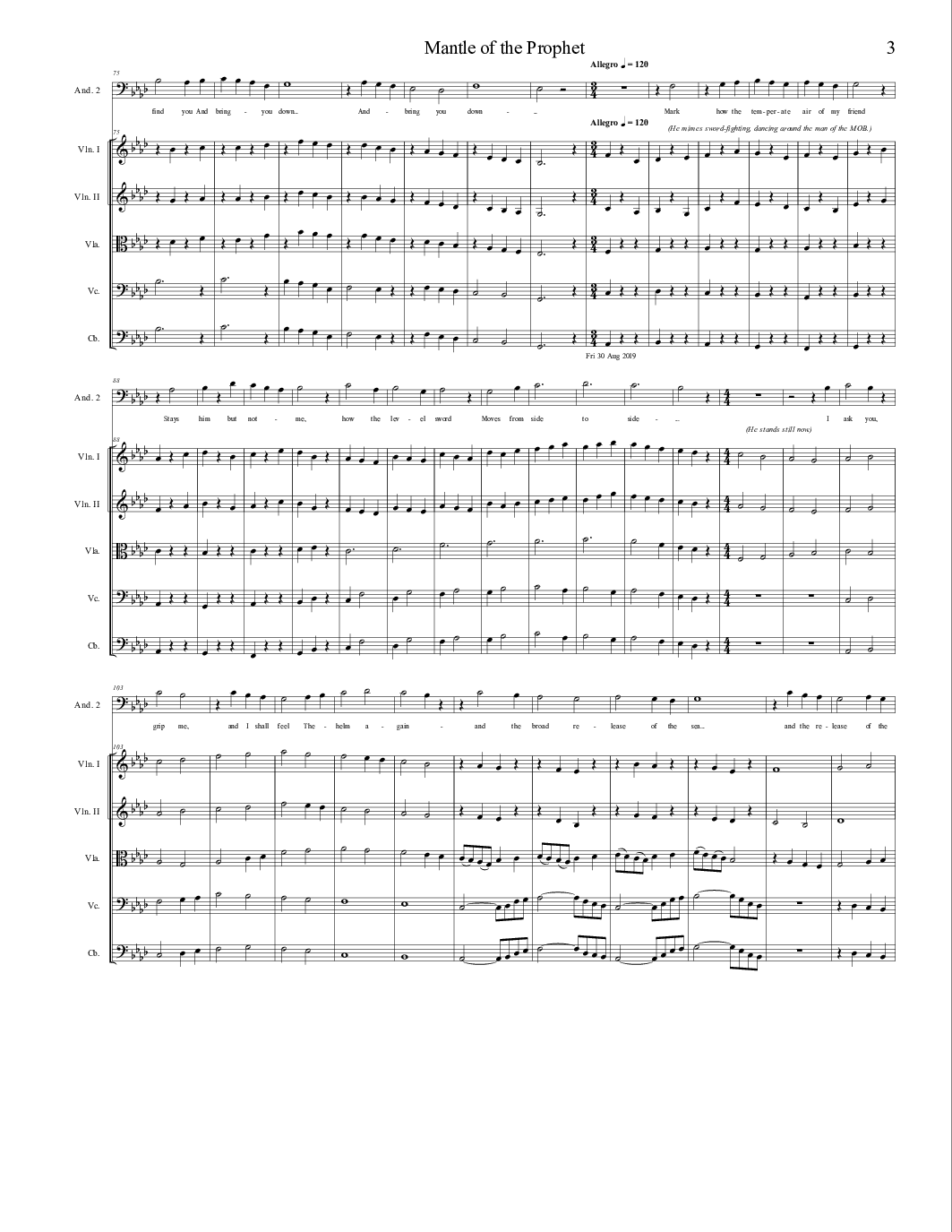 ---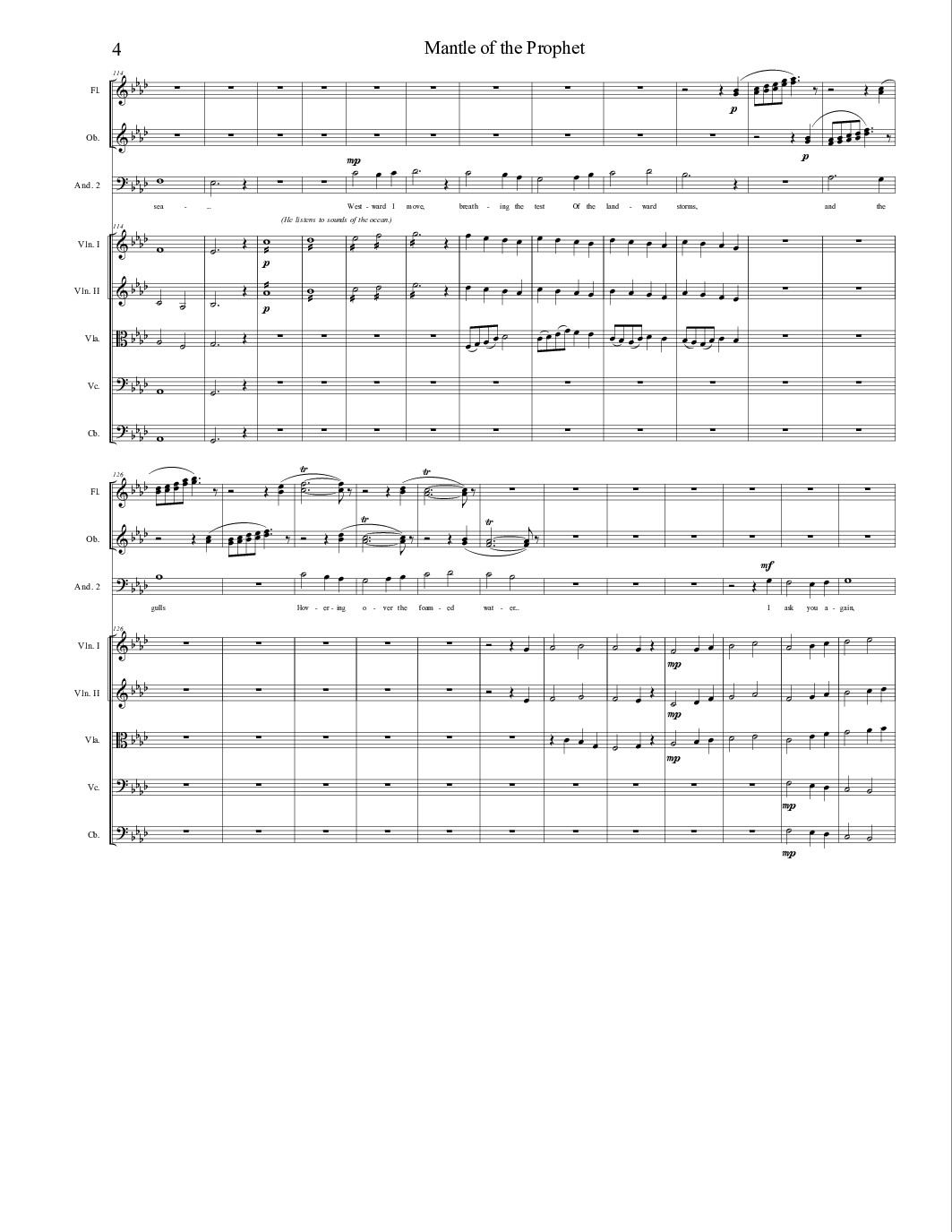 ---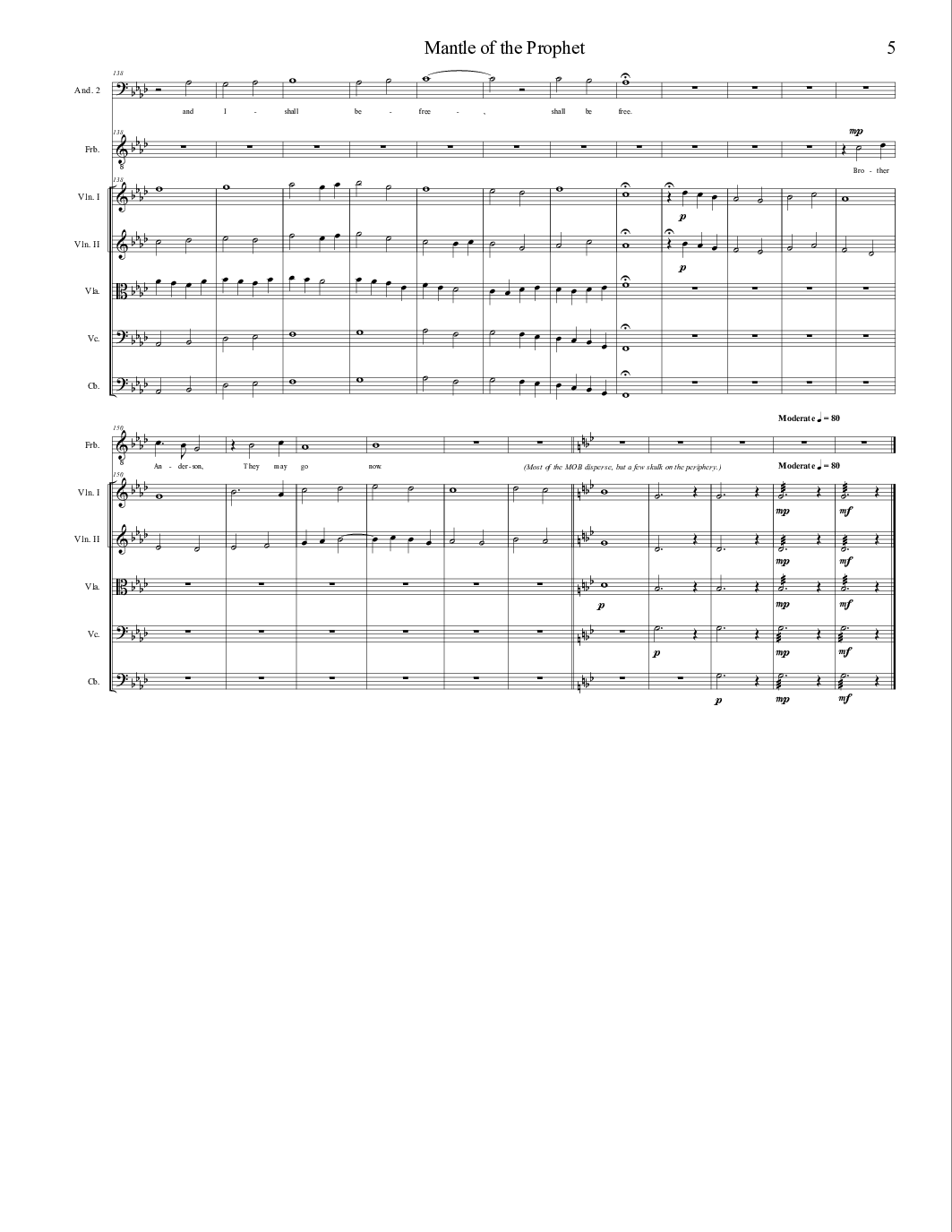 ---
---
Lyrics: 2-5 Aria
MOB
Bury ole Joe!
(They begin kicking at the coffin.)
ANDERSON
Hold there!
(He faces one of the non-Mormons whose hands are raised. Slowly, deliberately, he takes the man's hands and forces him to his knees.)
He has had enough. I cannot bear that.
(His voice is filled with grief.)
I hear his voice in the upper room,
Calling... by the Susquehanna, calling...
And he shall bear no more.
I ask you to move me aside;
I beg of you, test me!
Let me have your hand,
And I shall pour you full of my history.
From Norge, the chain mail and the ship
Over the North Sea, I shall find you
And bring you down...
Mark how the temperate air of my friend
Stays him but not me, how the level sword
Moves from side to side...
I ask you, grip me, and I shall feel
The helm again and the broad release of the sea...
Westward I move, breathing the test
Of the landward storms, and the gulls
Hovering over the foamed water...
I ask you, again, and l shall be free.
FORBES
Brother Anderson,
They may go now.
(The mob disperses, but a few skulk on the periphery.)