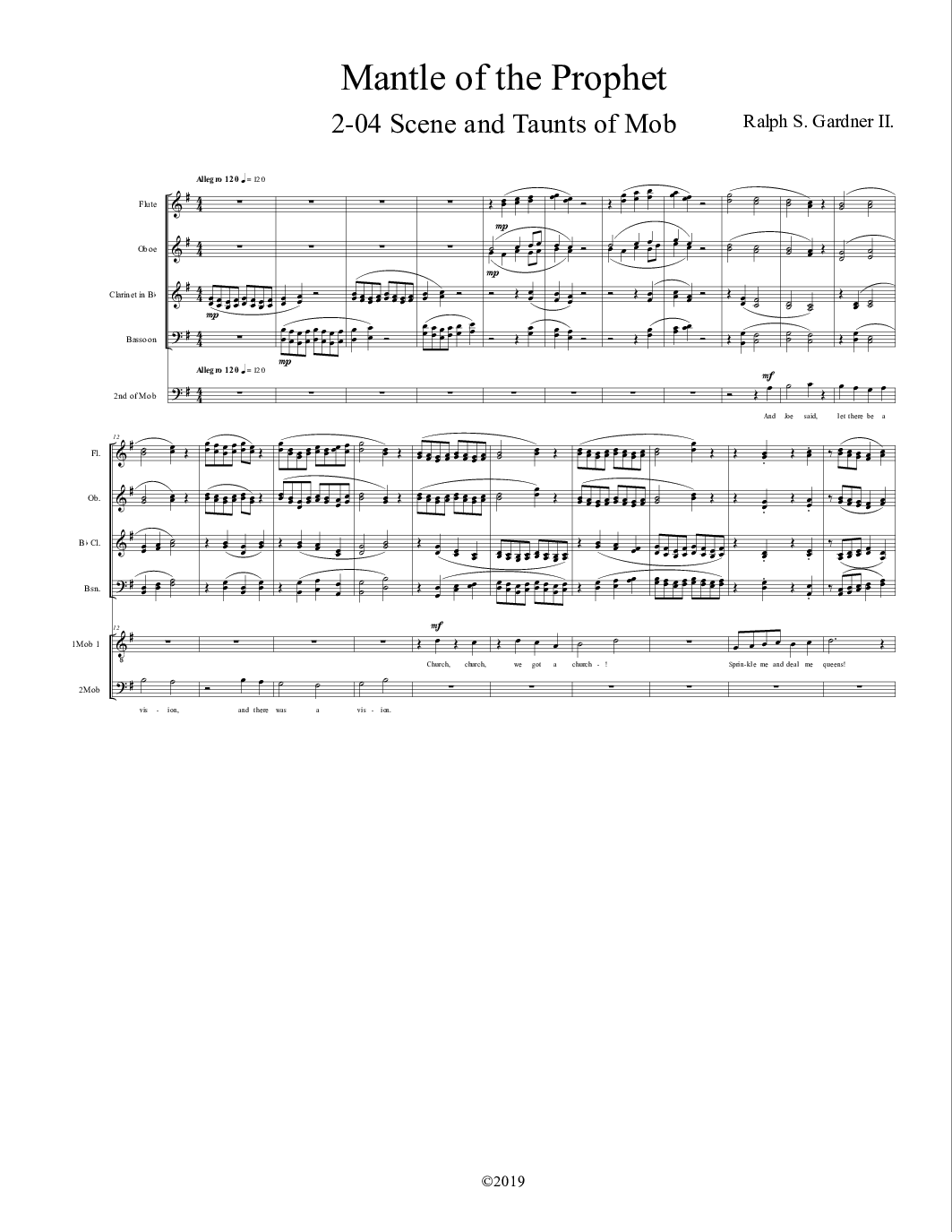 ---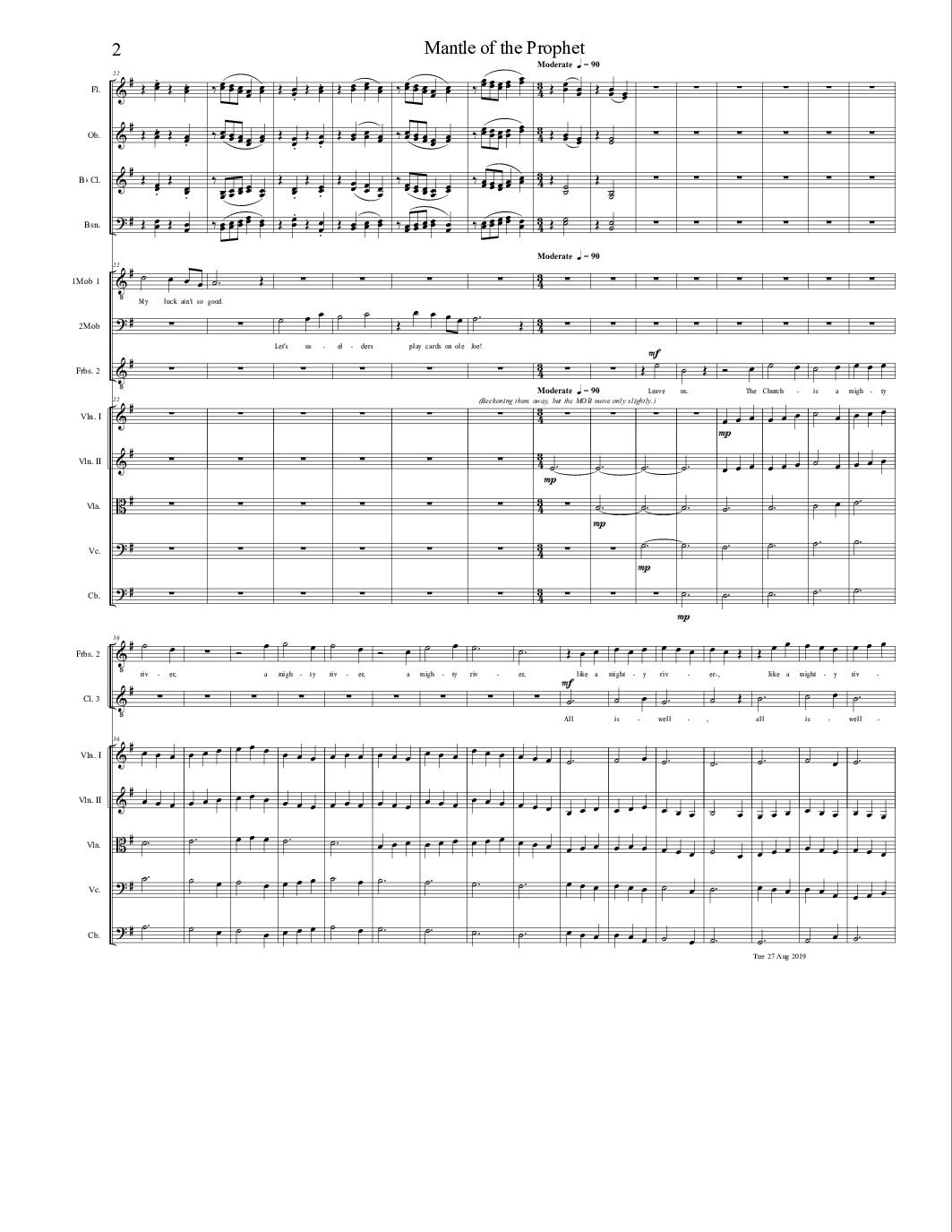 ---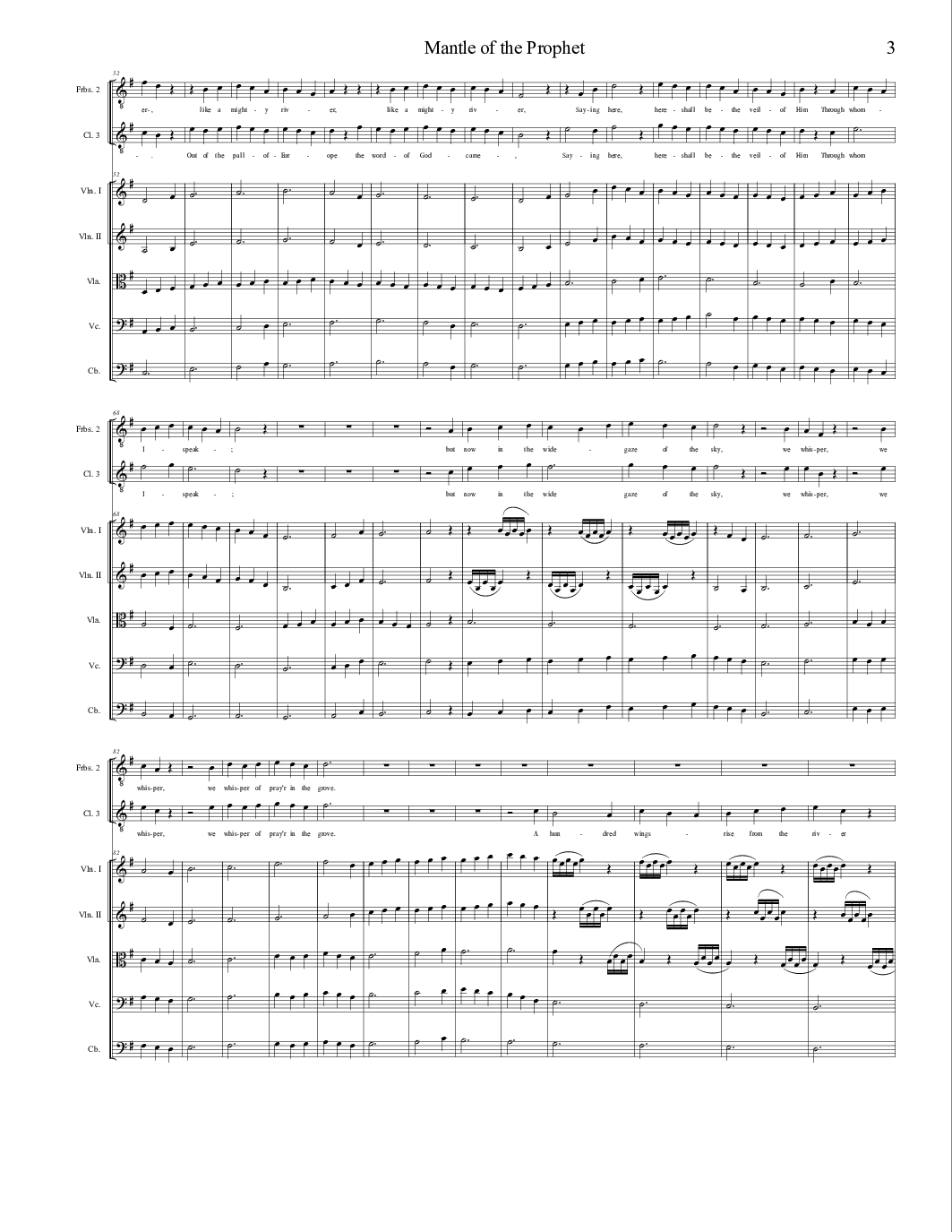 ---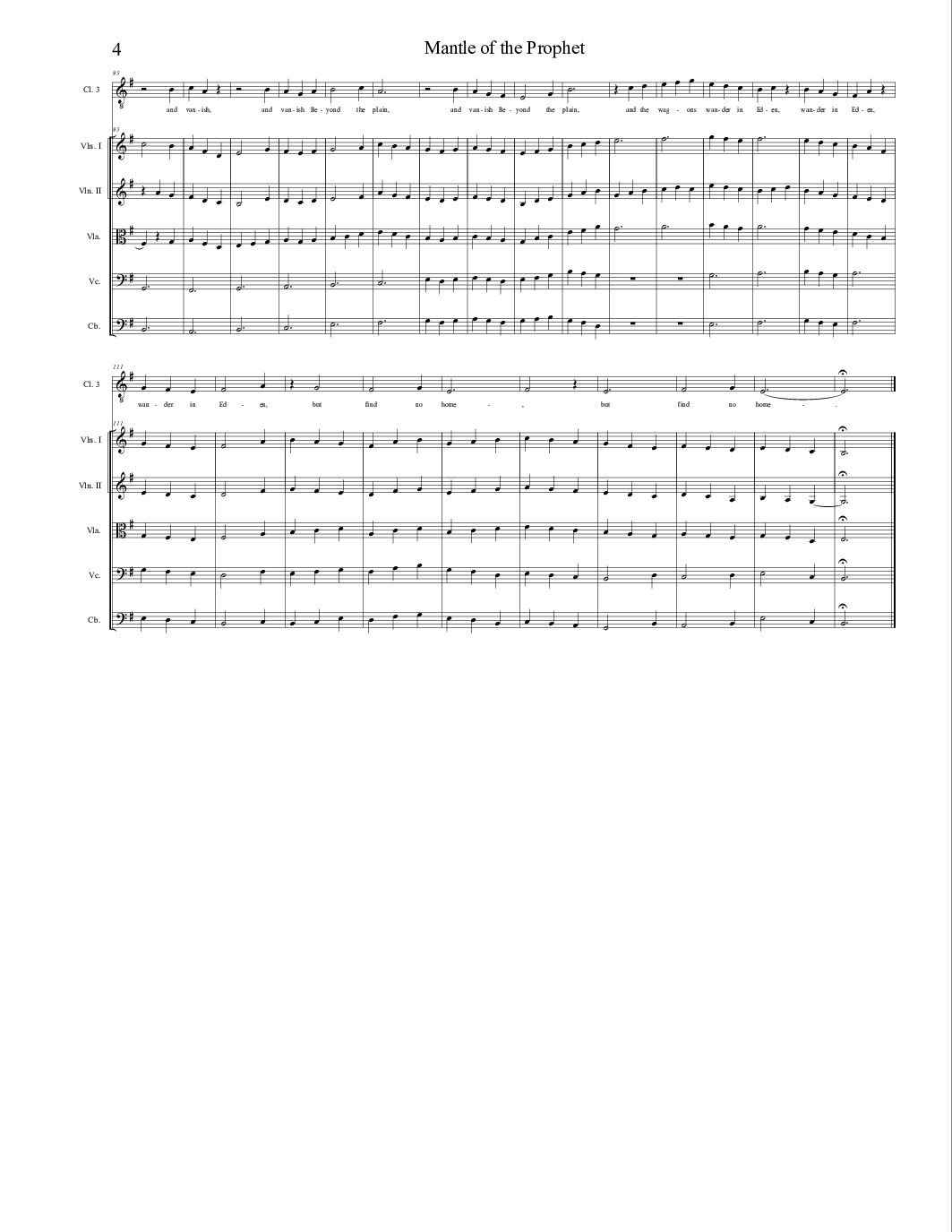 ---
---
Lyrics: 2-4 Scene and Taunts of Mob
2nd OF MOB
And Joe said, let there be a vision, and there was a vision.
1st OF MOB
Church, church; we got a church! Sprinkle me and deal me queens! My luck ain't so good.
2nd OF MOB
Let's us elders play cards on ole Joe!
FORBES
(Beckoning them away, but they move only slightly.)
Leave us. The Church is the Missouri.
CLAYTON
All is well.
Out of the pall of Europe the word of God came,
Saying here, here shall be the veil of Him
Through whom I speak; but now in the wide gaze
Of the sky, we whisper of prayer in the grove.
A hundred wings rise from the river and vanish
Beyond the plain, and the wagons wander
In Eden but find no home.