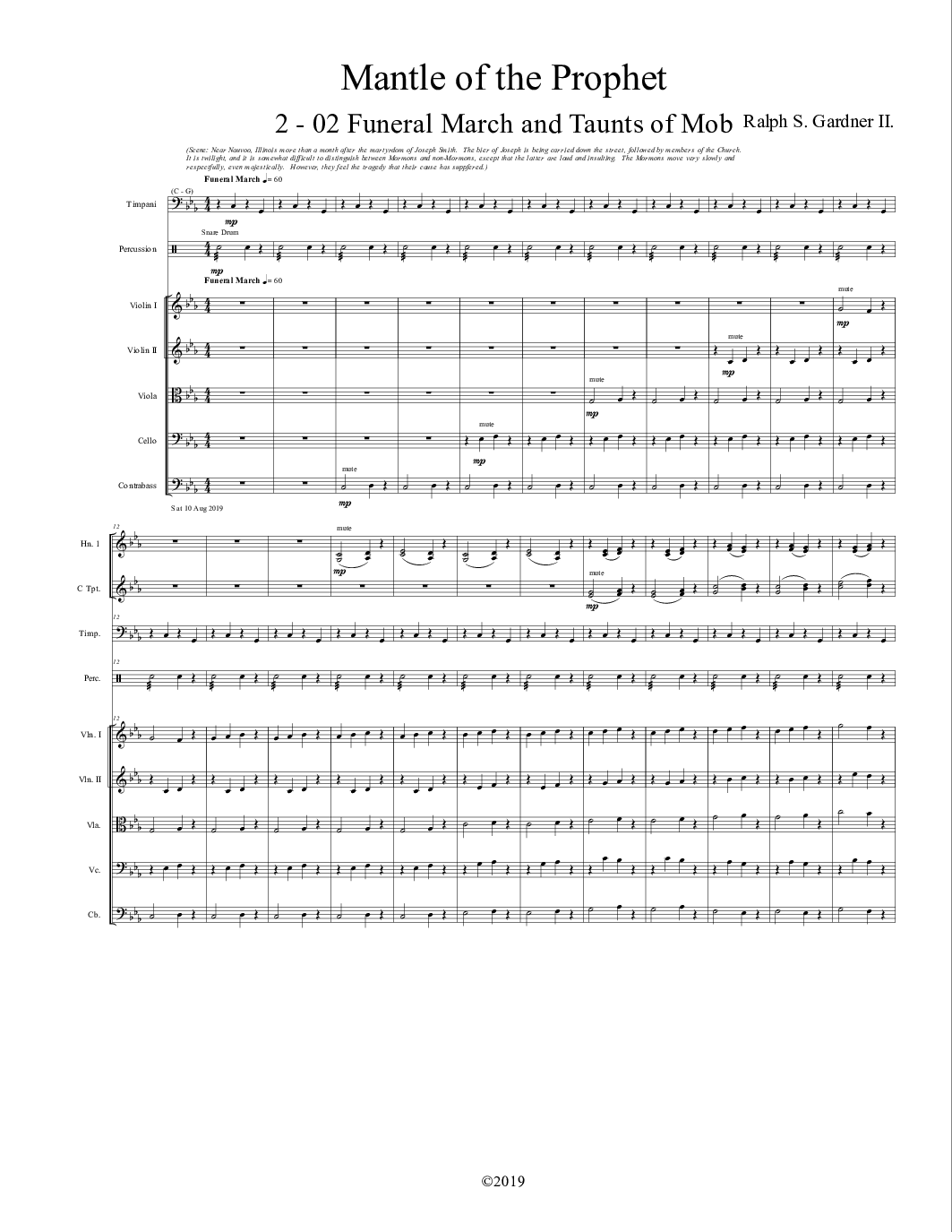 ---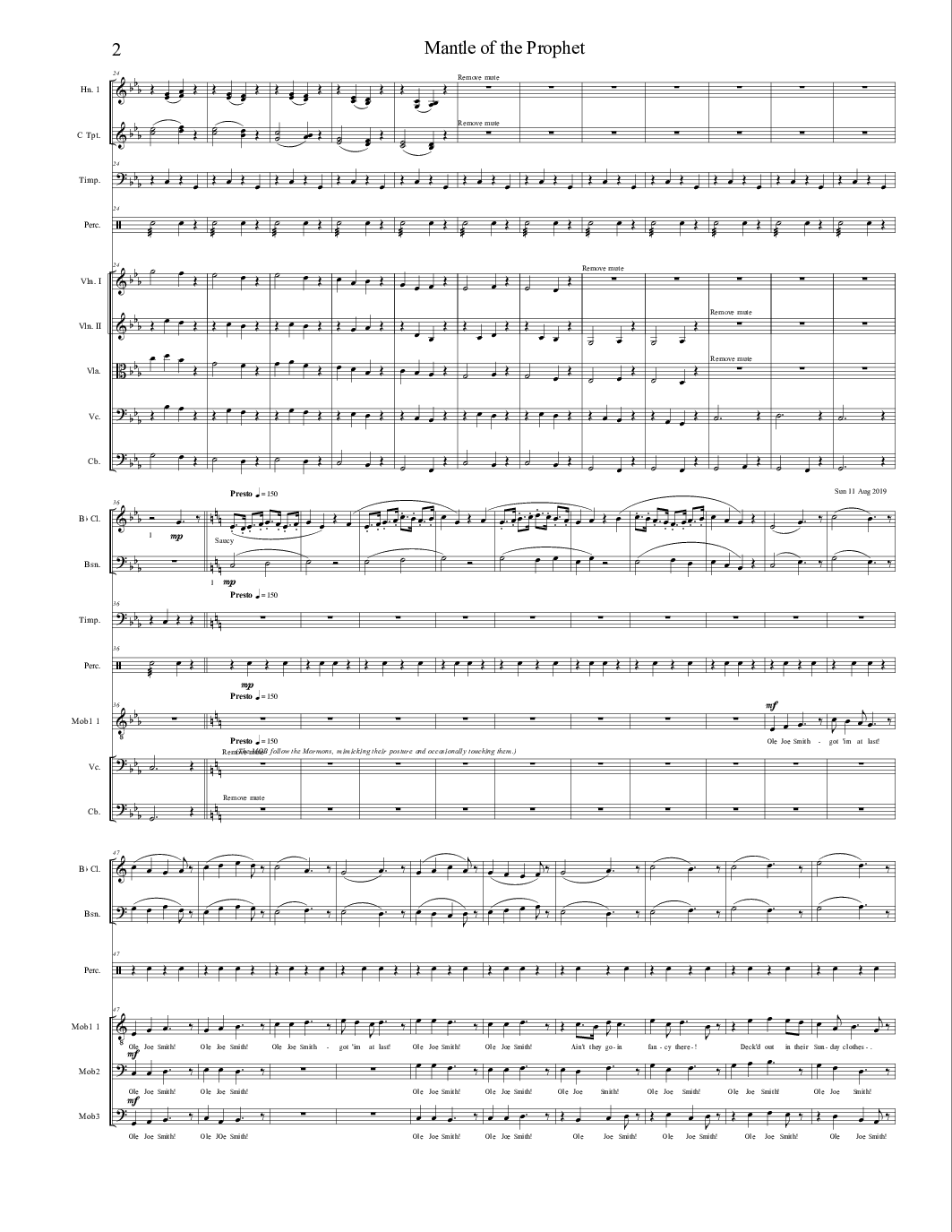 ---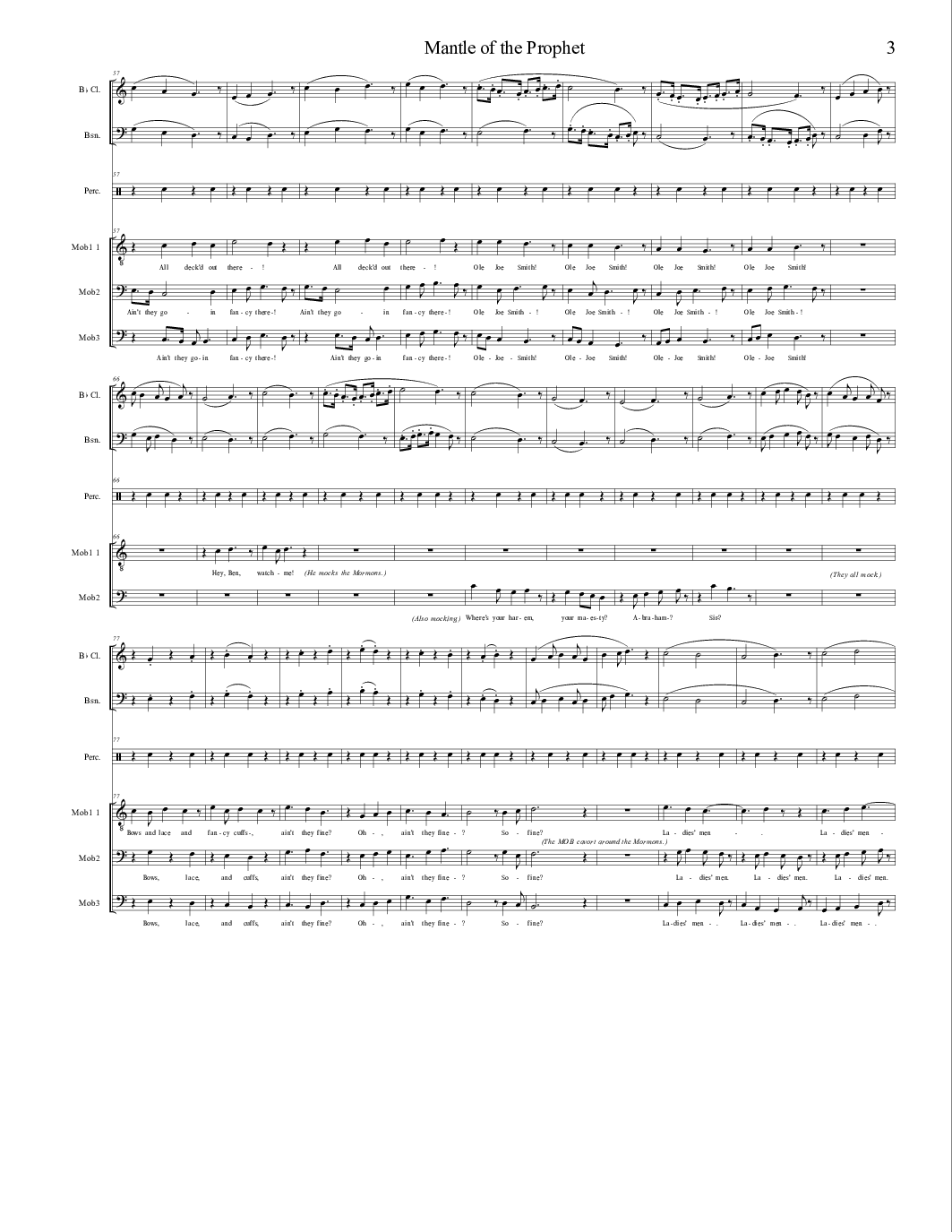 ---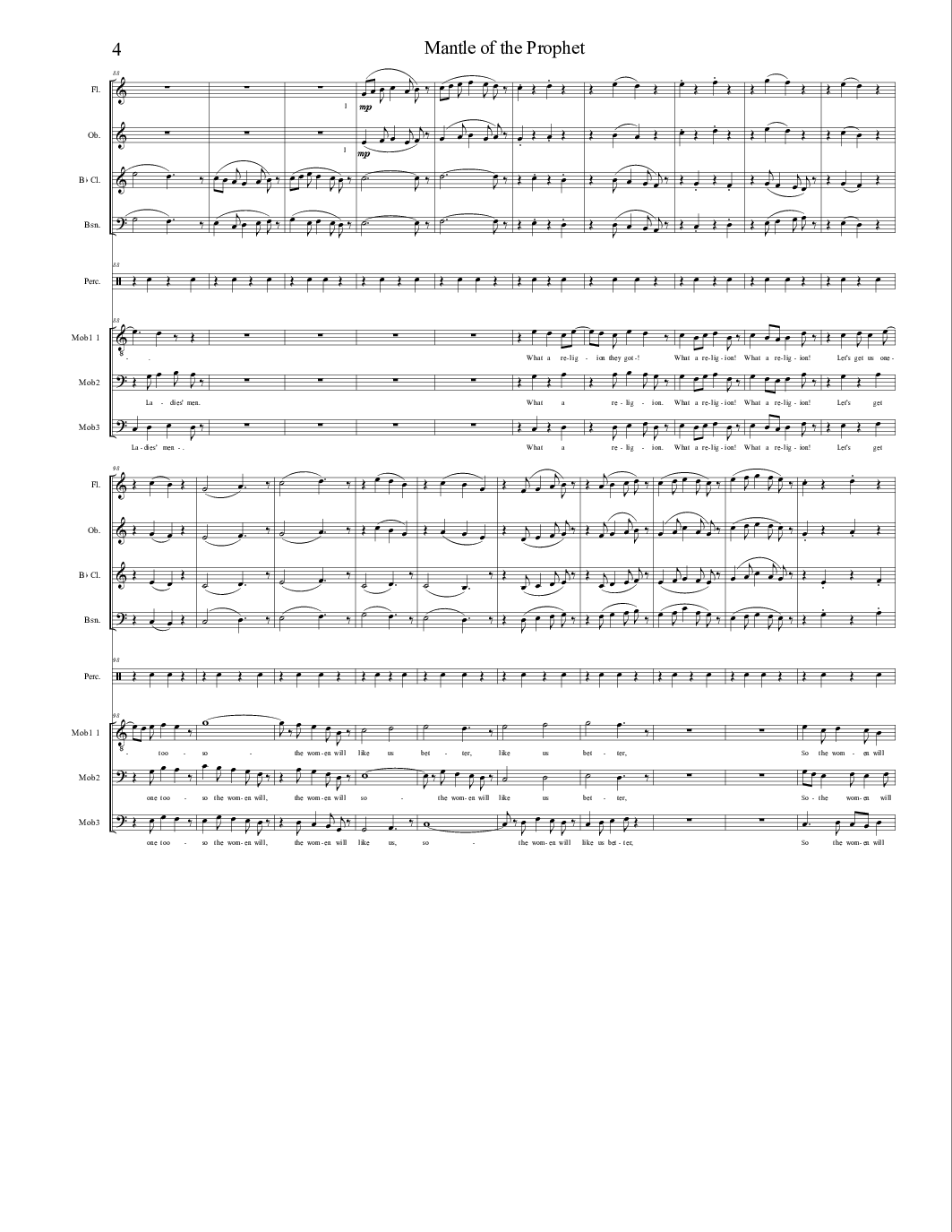 ---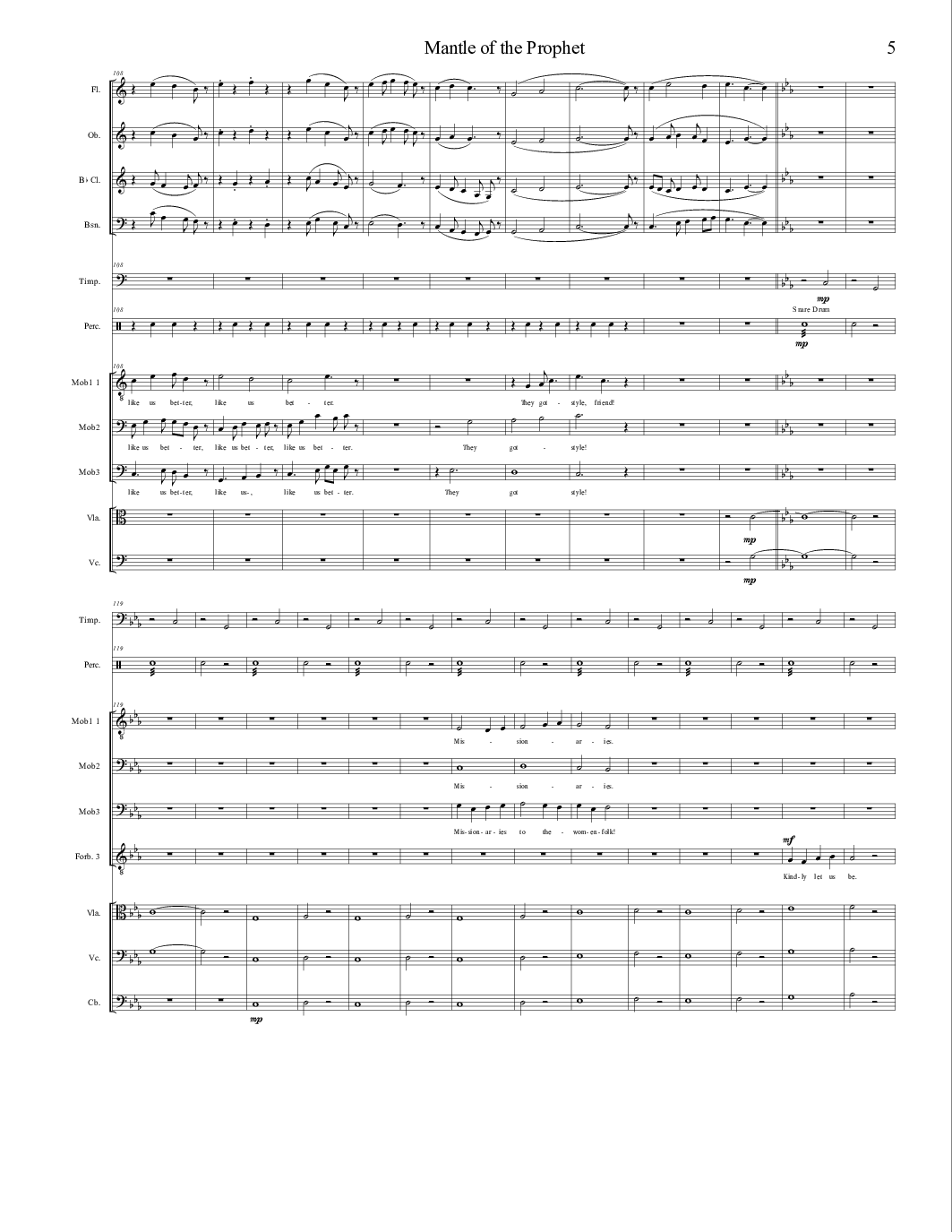 ---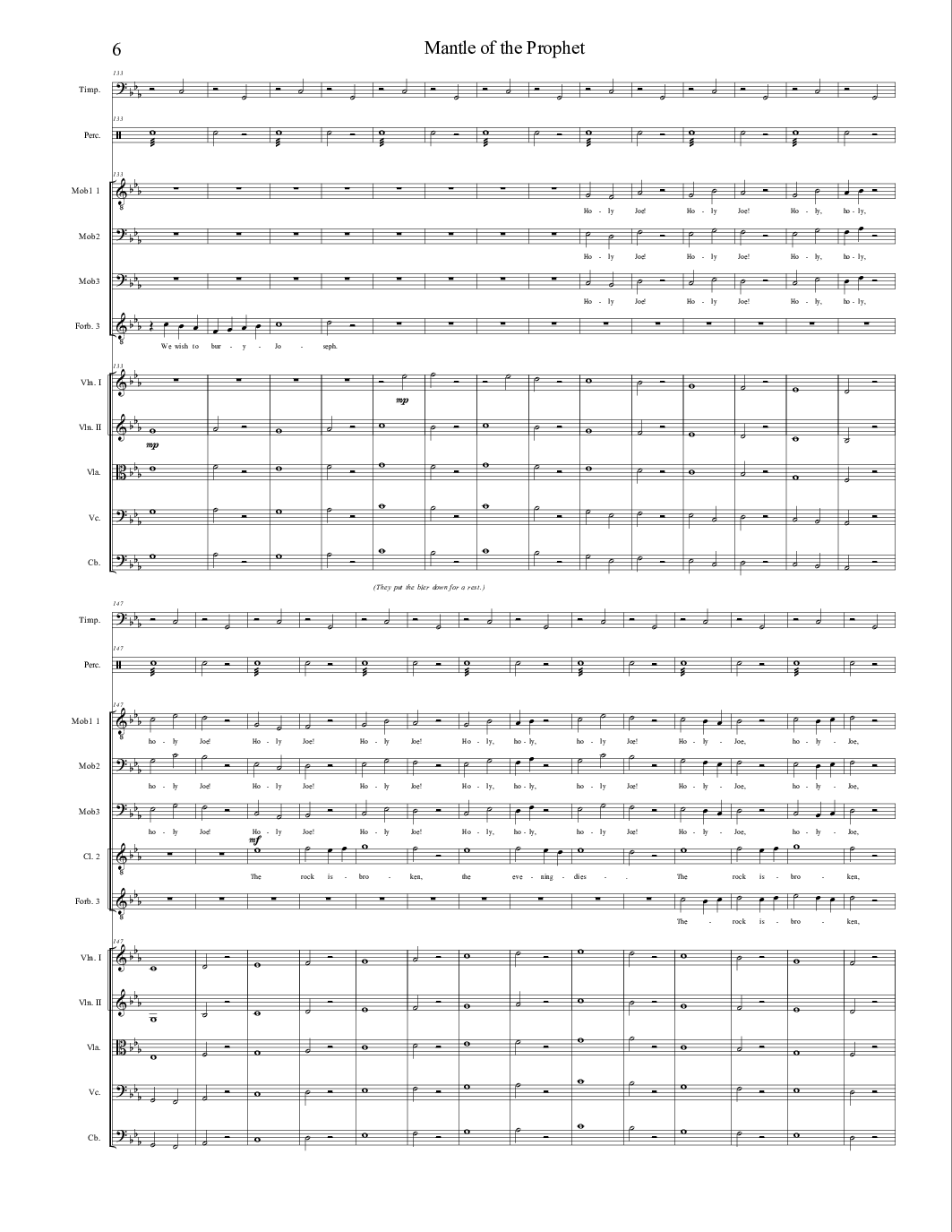 ---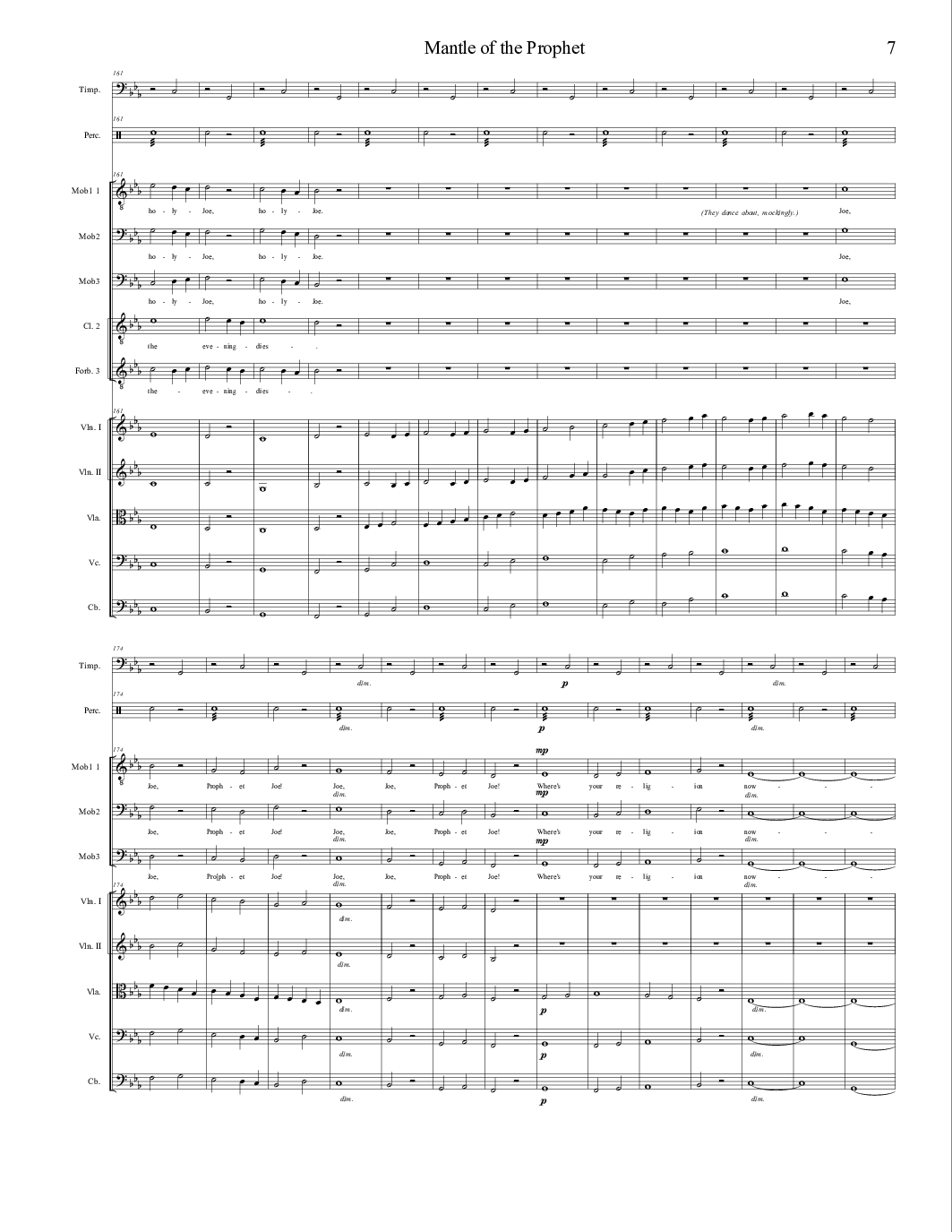 ---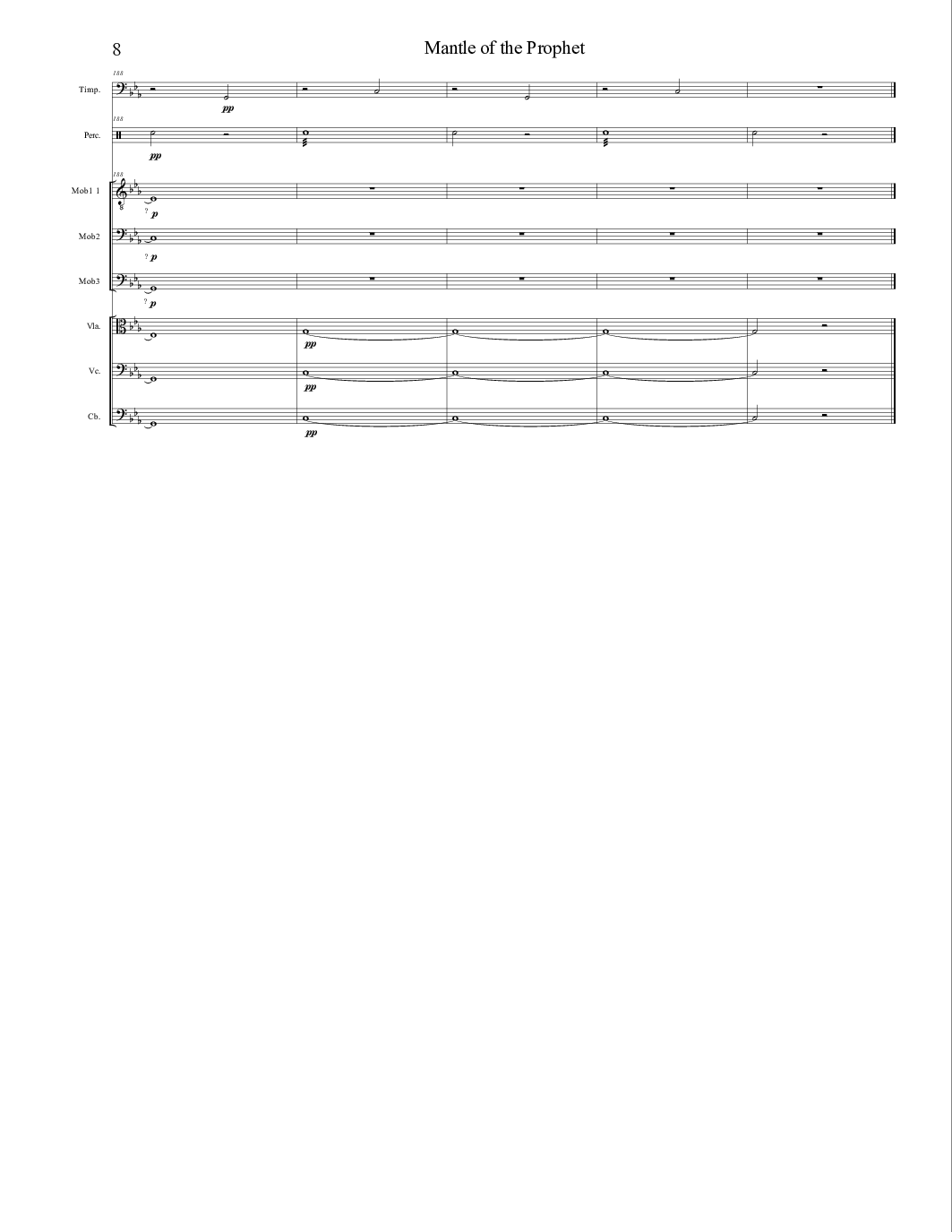 ---
---
Lyrics: (Scene: Near Nauvoo, Illinois, more than a month after the martyrdom of Joseph Smith. The bier of Joseph is being carried down the street, followed by the Chorus of members of the Church. lt is twilight, and it is somewhat difficult to distinguish between Mormons and non-Mormons, except that the latter are loud and insulting. The Mormons move very slowly and respectfully, even majestically; however, they feel the tragedy that their cause has suffered.)
2-2 Funeral March and Taunts of Mob
1st OF MOB
Ole Joe Smith - got 'im at last! Ain't they goin' fancy there! Decked out in their Sunday clothes. Hey, Ben, watch me!
(He follows the Mormons, mimicking their posture and occasionally touching them.)
2nd OF MOB (To Forbes)
Where's your harem, your majesty? Abraham? Sir?
1st OF MOB
Bows and lace and fancy cuffs, ain't they fine? Ladies' men. What a religion they got! Let's get us one too so the women will like us better. They got style, friend.
3rd OF MOB
Missionaries to the womenfolk!
FORBES
Kindly let us be. We wish to bury Joseph.
(The Mormons put the bier down for a rest.)
MOB
Holy, holy, holy Joe!
CLAYTON
The rock is broken, the evening dies...
MOB
Joe, Joe, Prophet Joe!
(They dance about, mockingly.)
MOB
Where's your religion now?