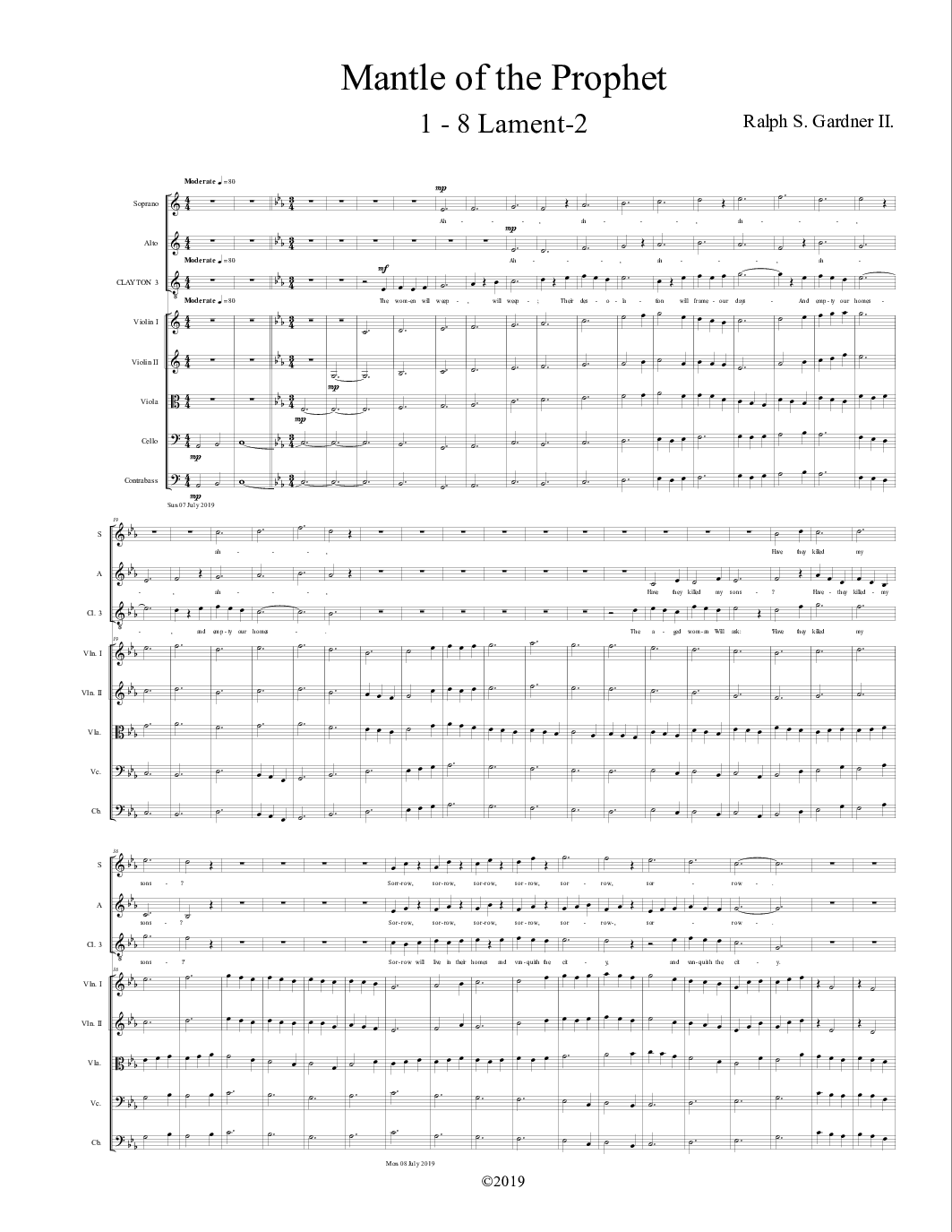 ---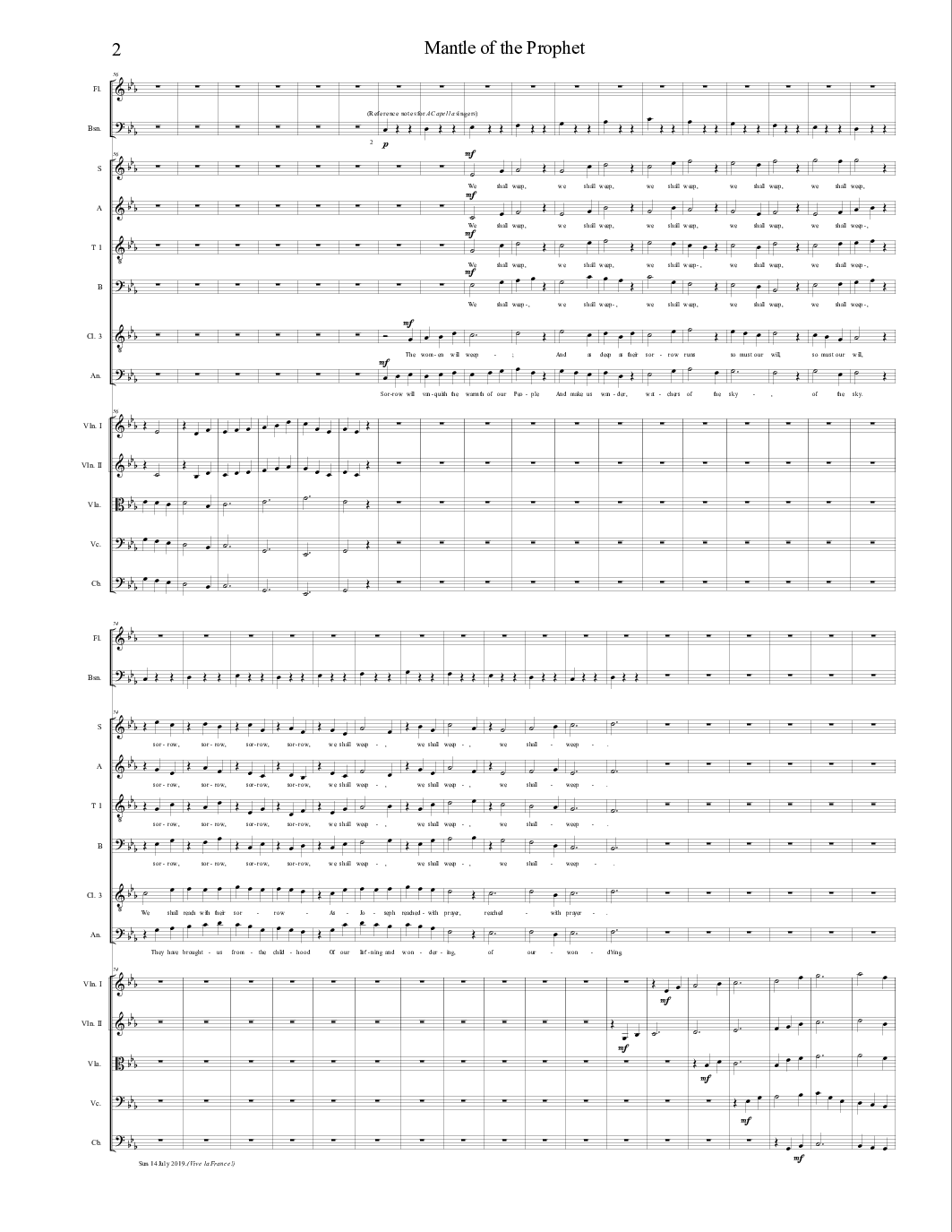 ---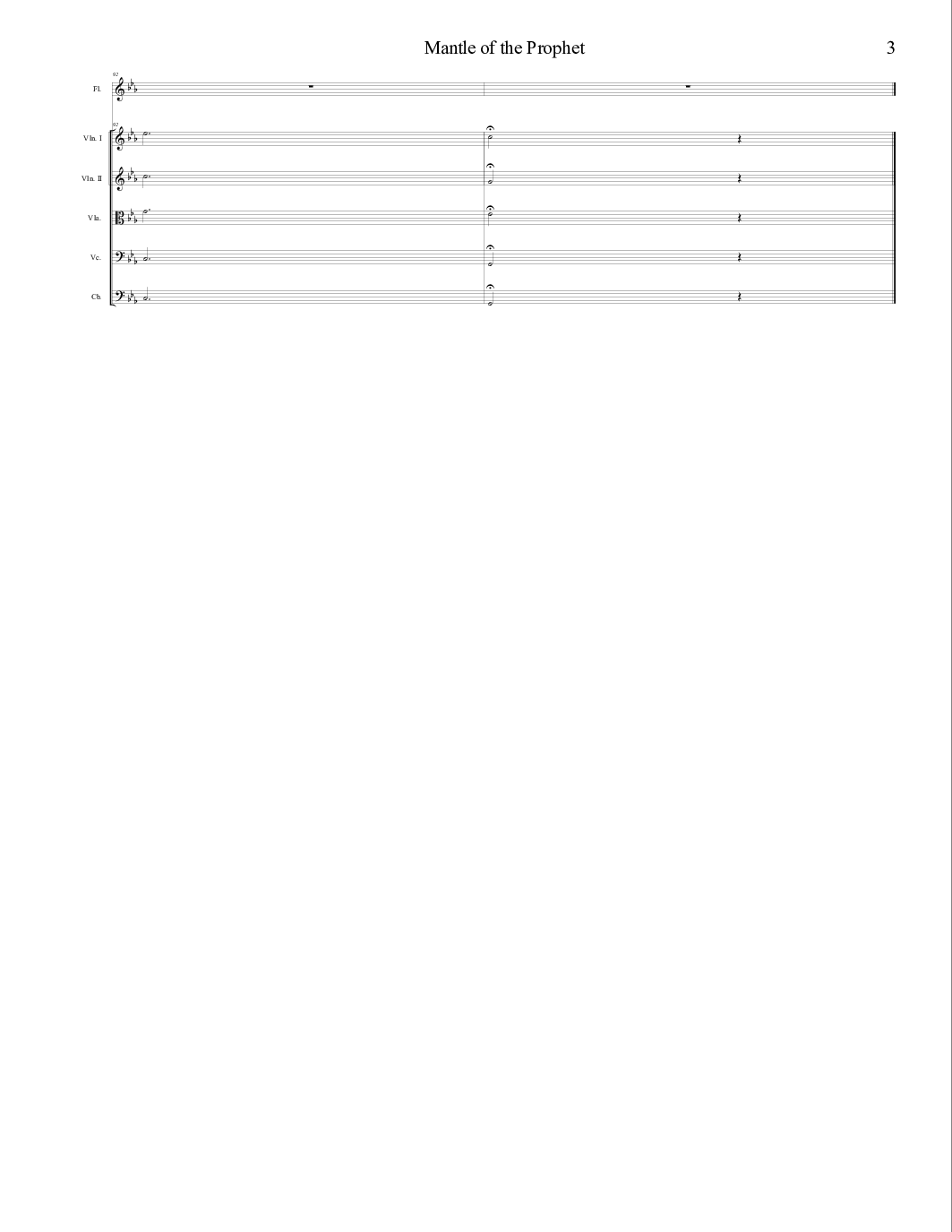 ---
---
Lyrics: 1-8 Lament - 2
The women will weep;
Their desolation will frame our days
And empty our homes. The aged woman
Will ask, 'Have they killed my sons?'
Sorrow will live in their homes and vanquish the city.
ANDERSON
Sorrow will vanquish the warmth of our People
And make us wander, watchers of the sky.
They have brought us from the childhood
Of our listening and wondering.
CLAYTON
The women shall weep,
And as deep as their sorrow runs so must our will.
We shall reach with their sorrow
As Joseph reached with prayer.
This song has been viewed 7 times on this site.