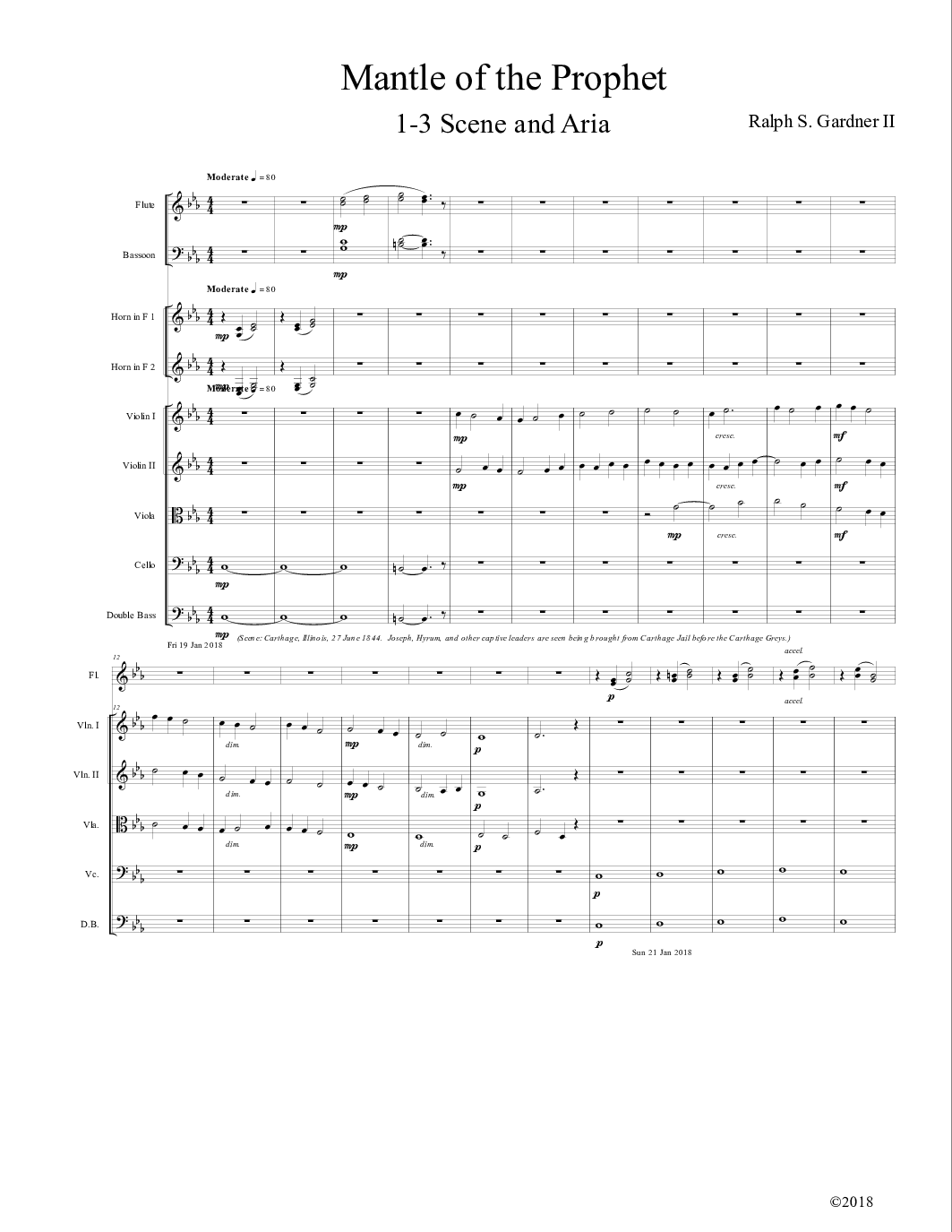 ---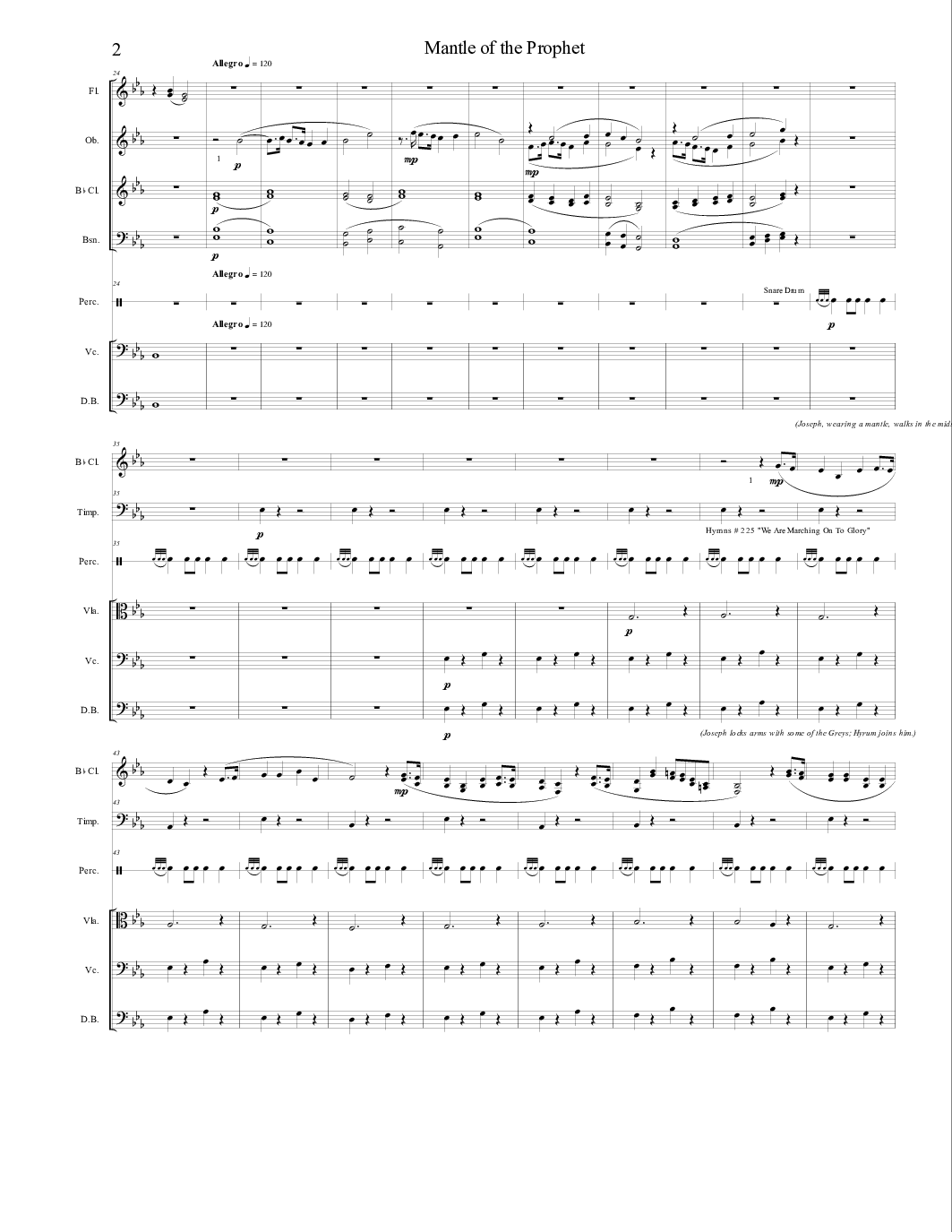 ---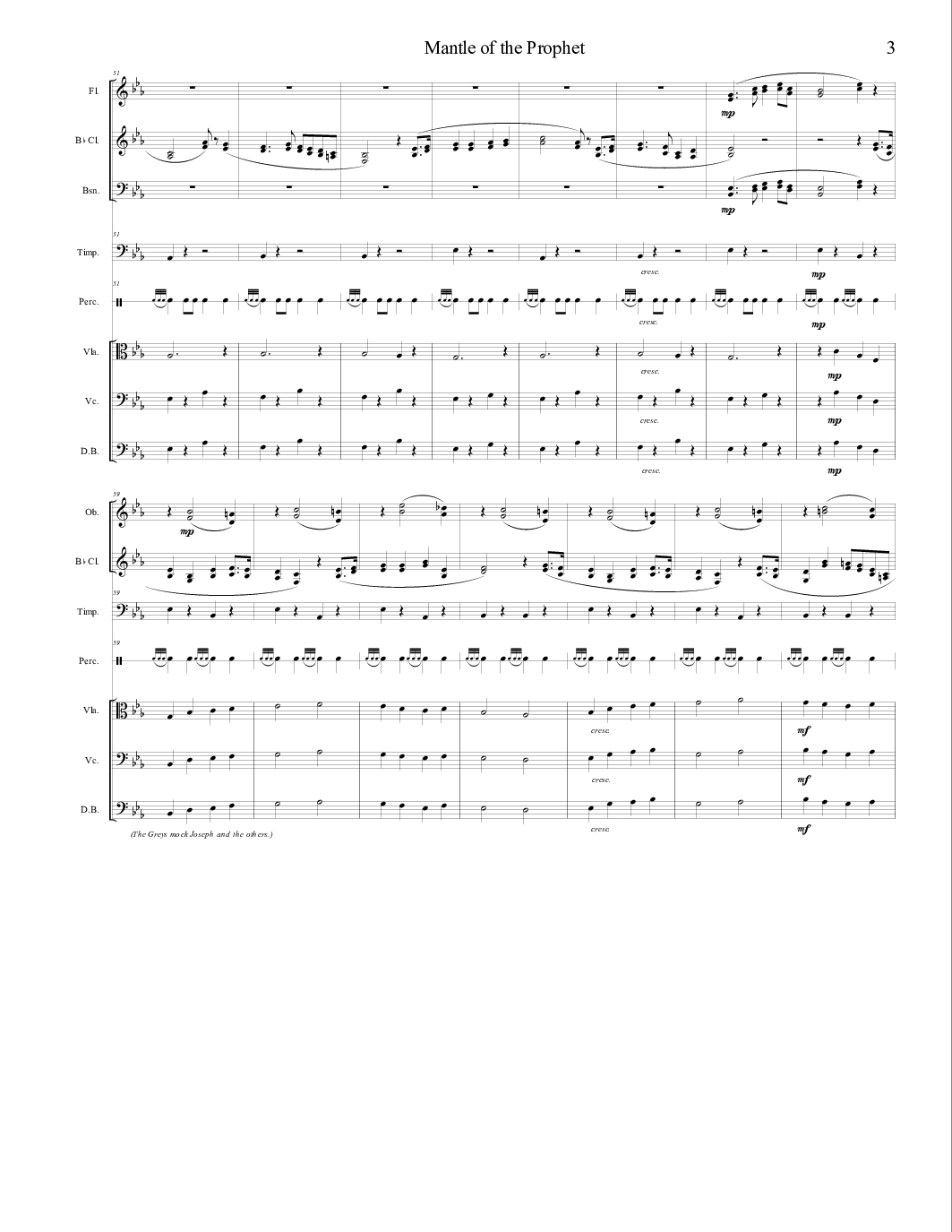 ---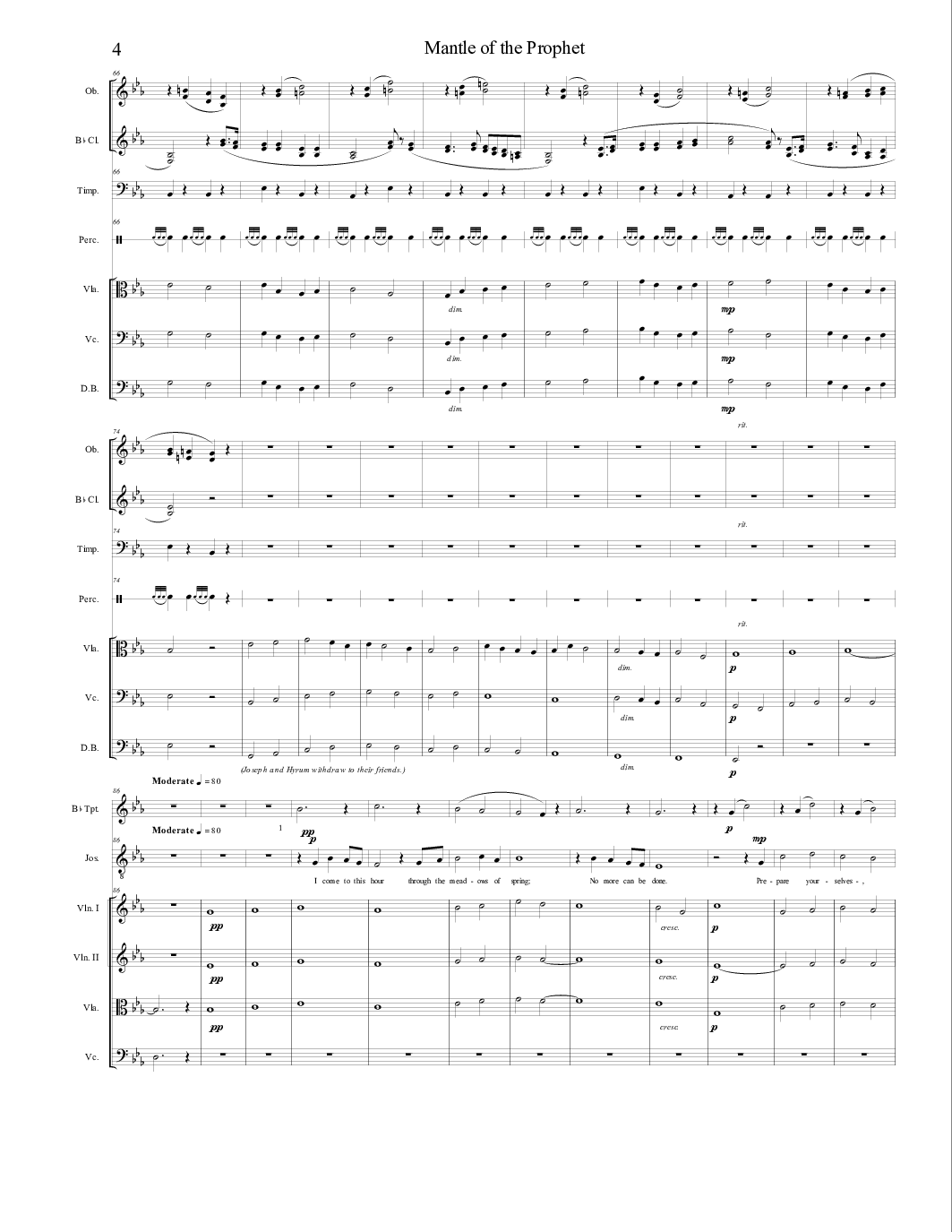 ---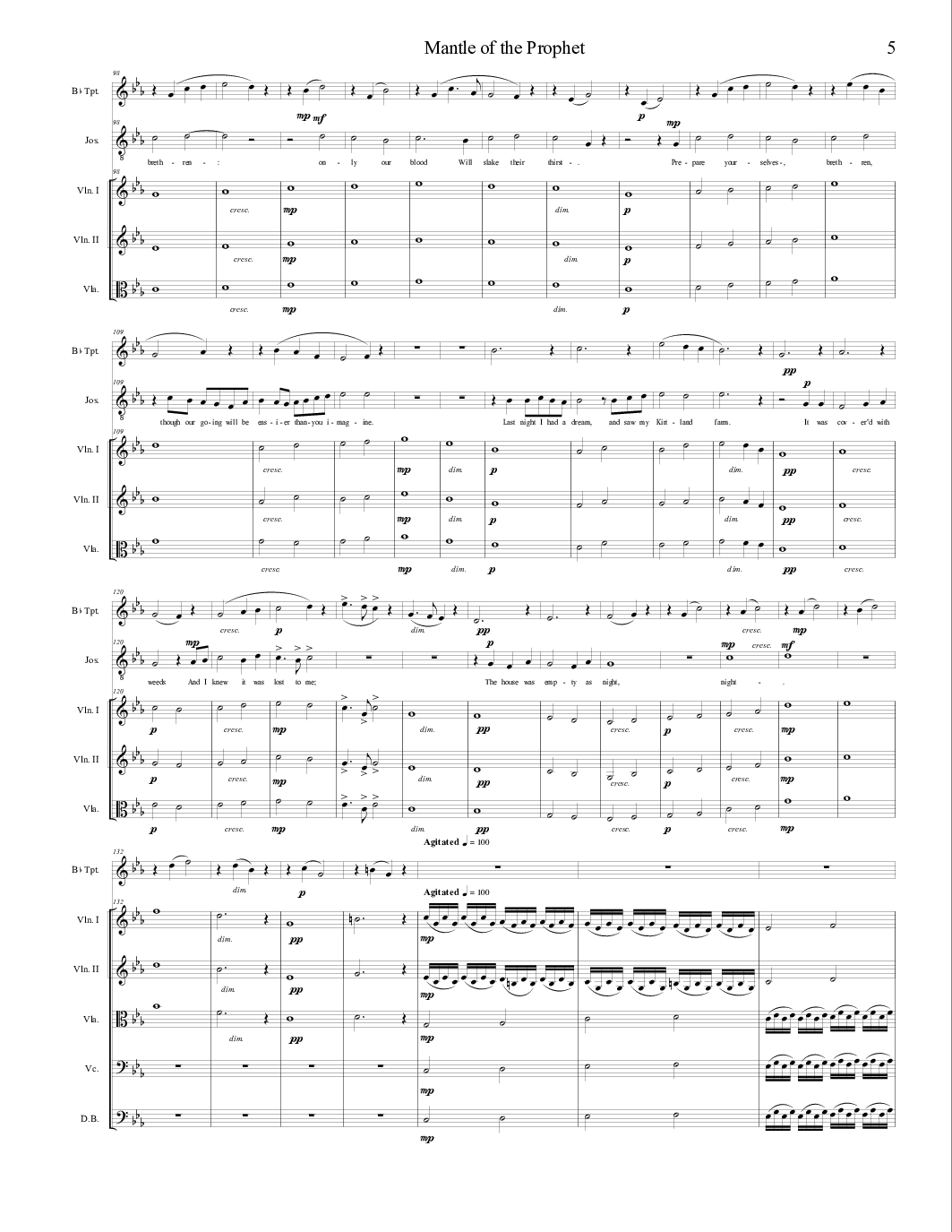 ---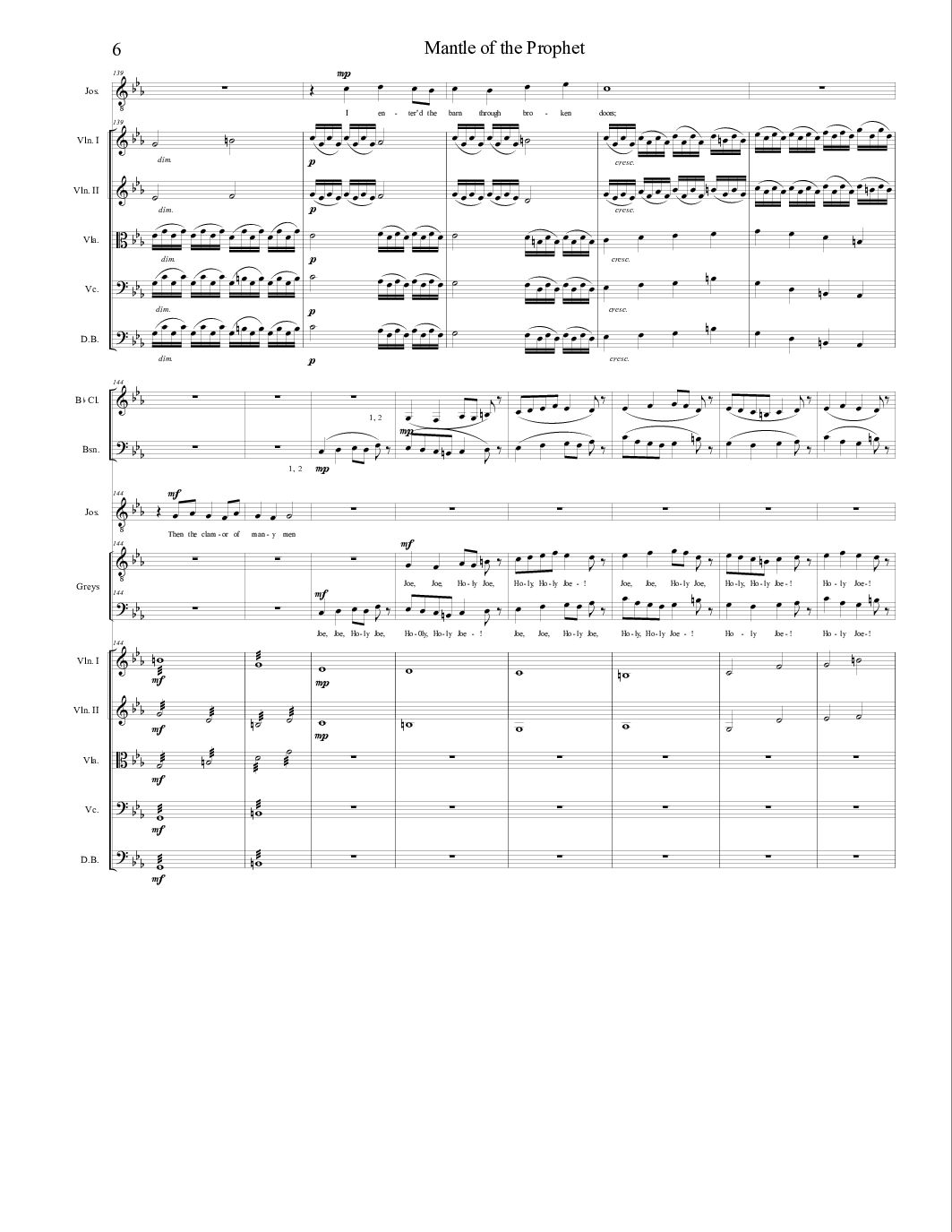 ---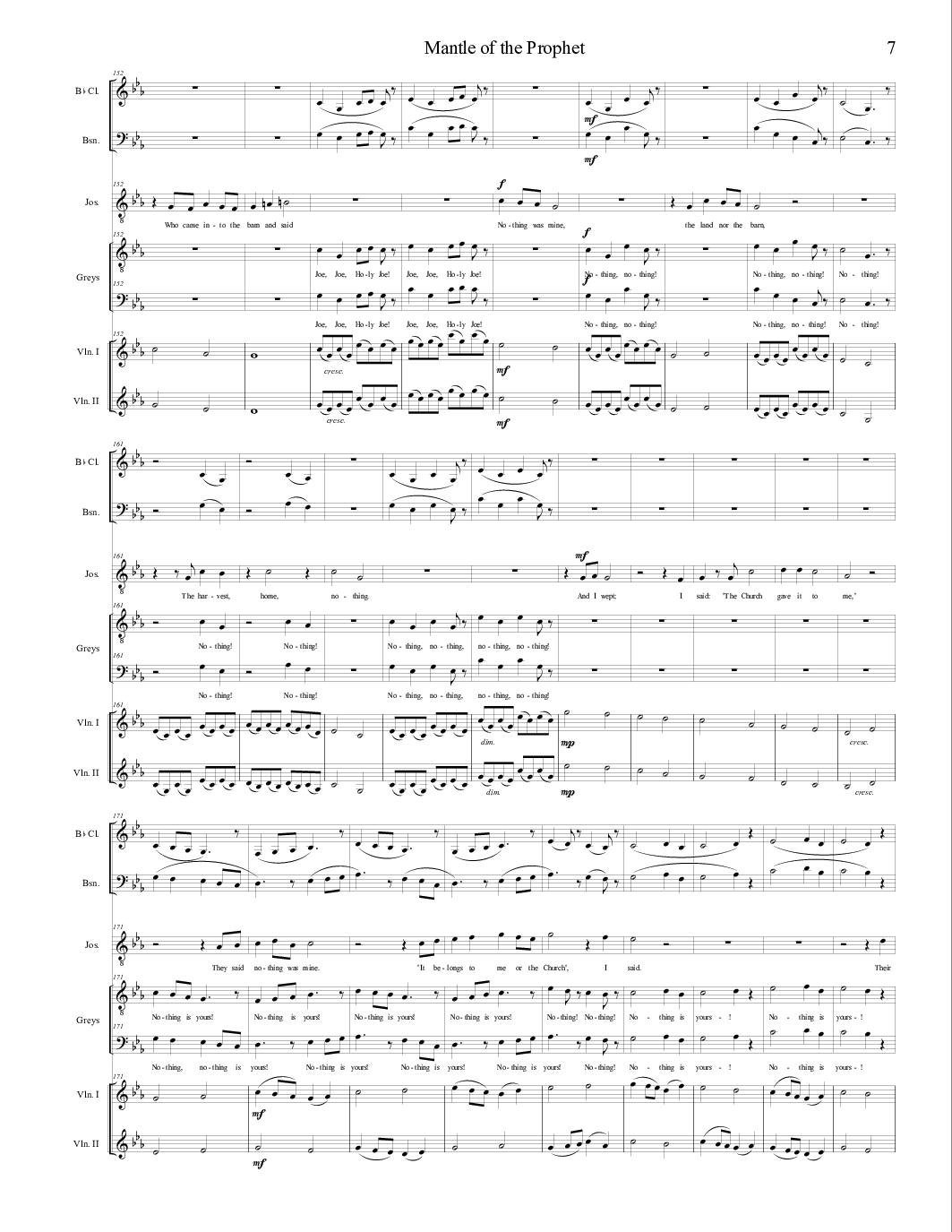 ---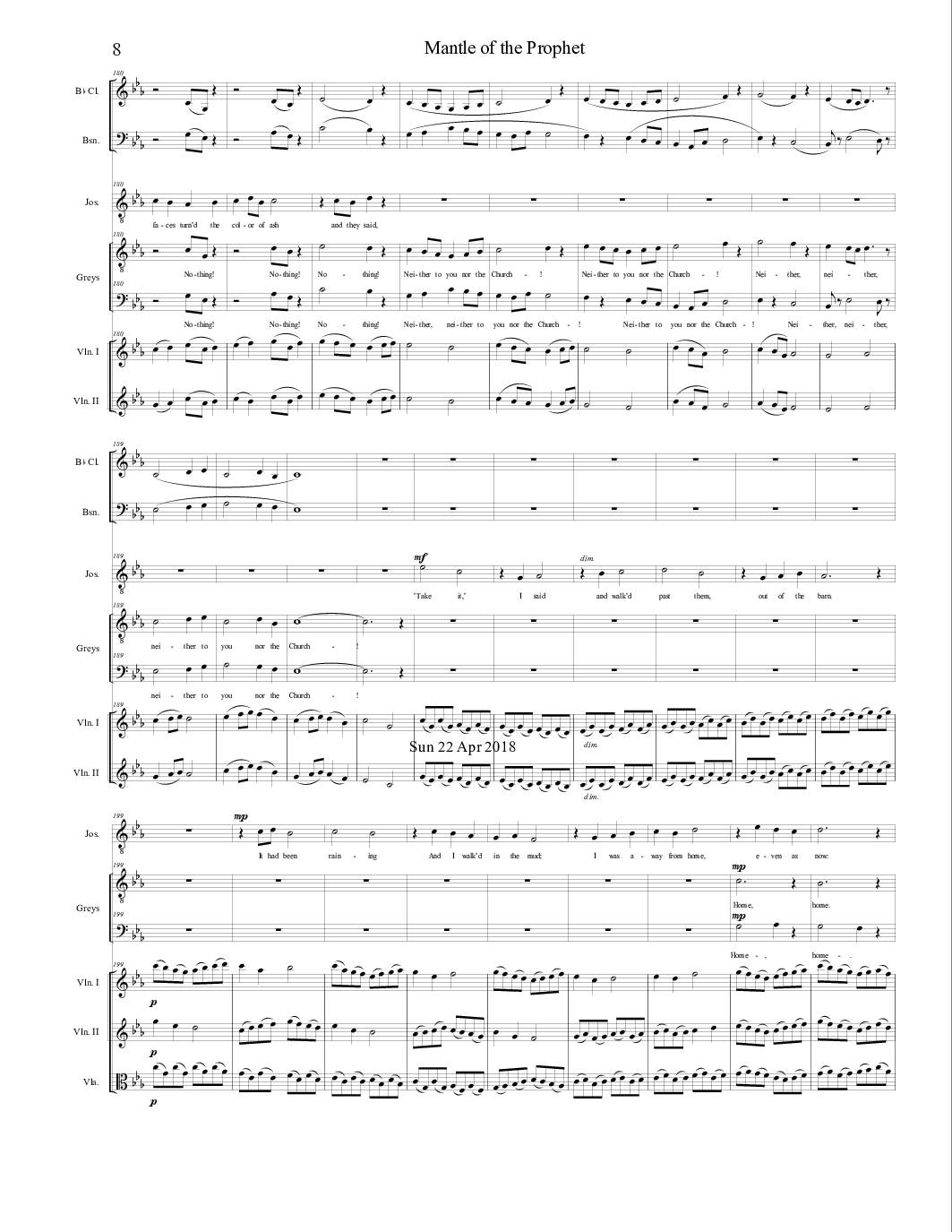 ---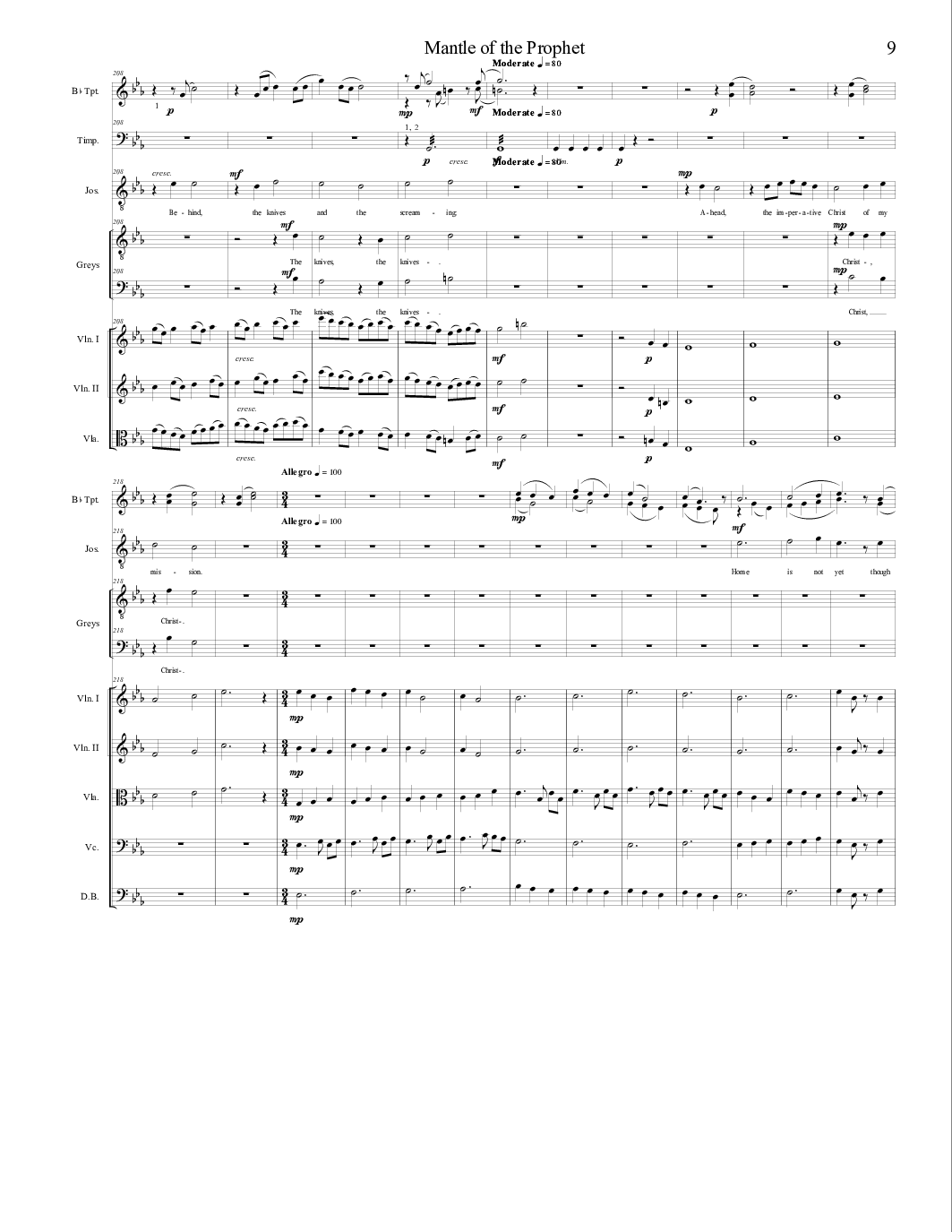 ---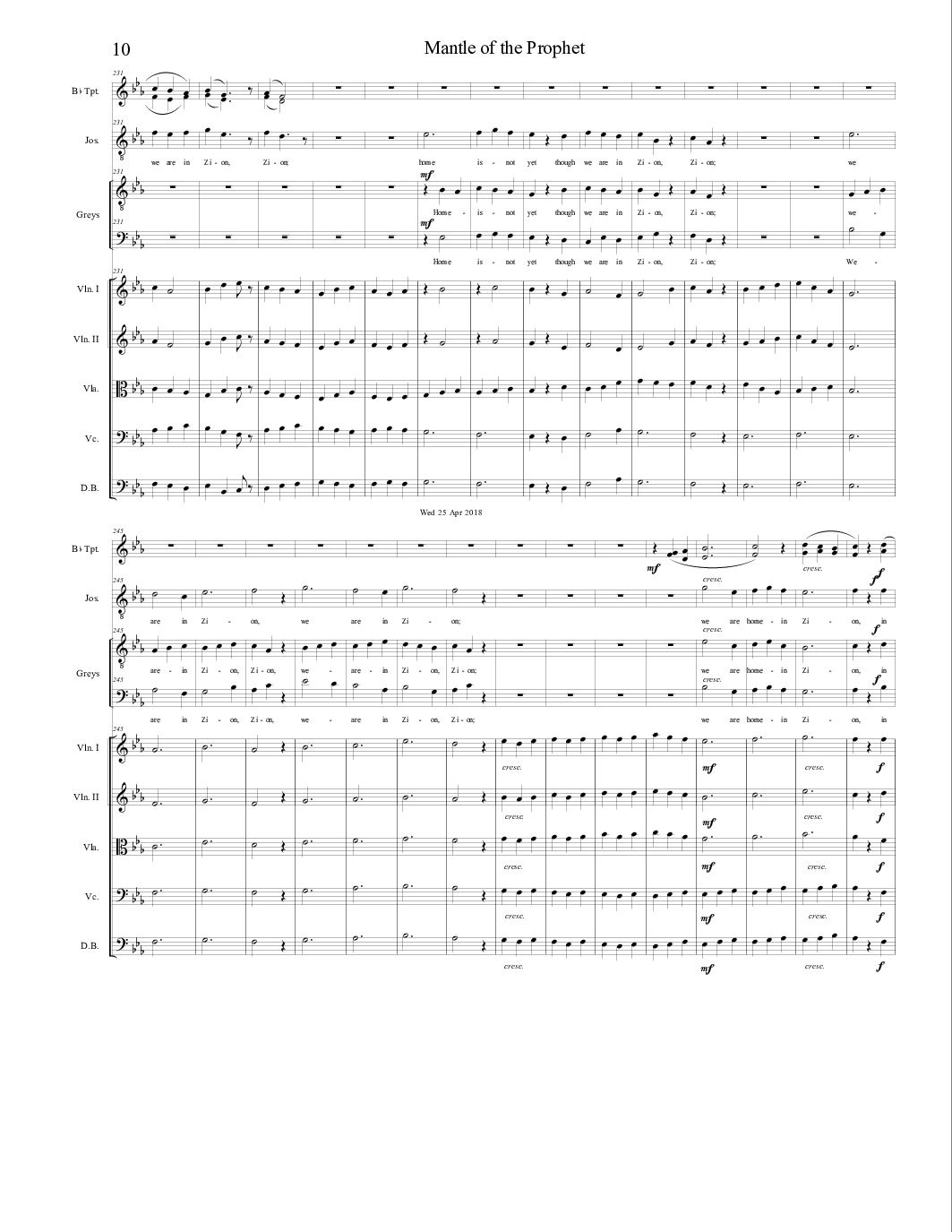 ---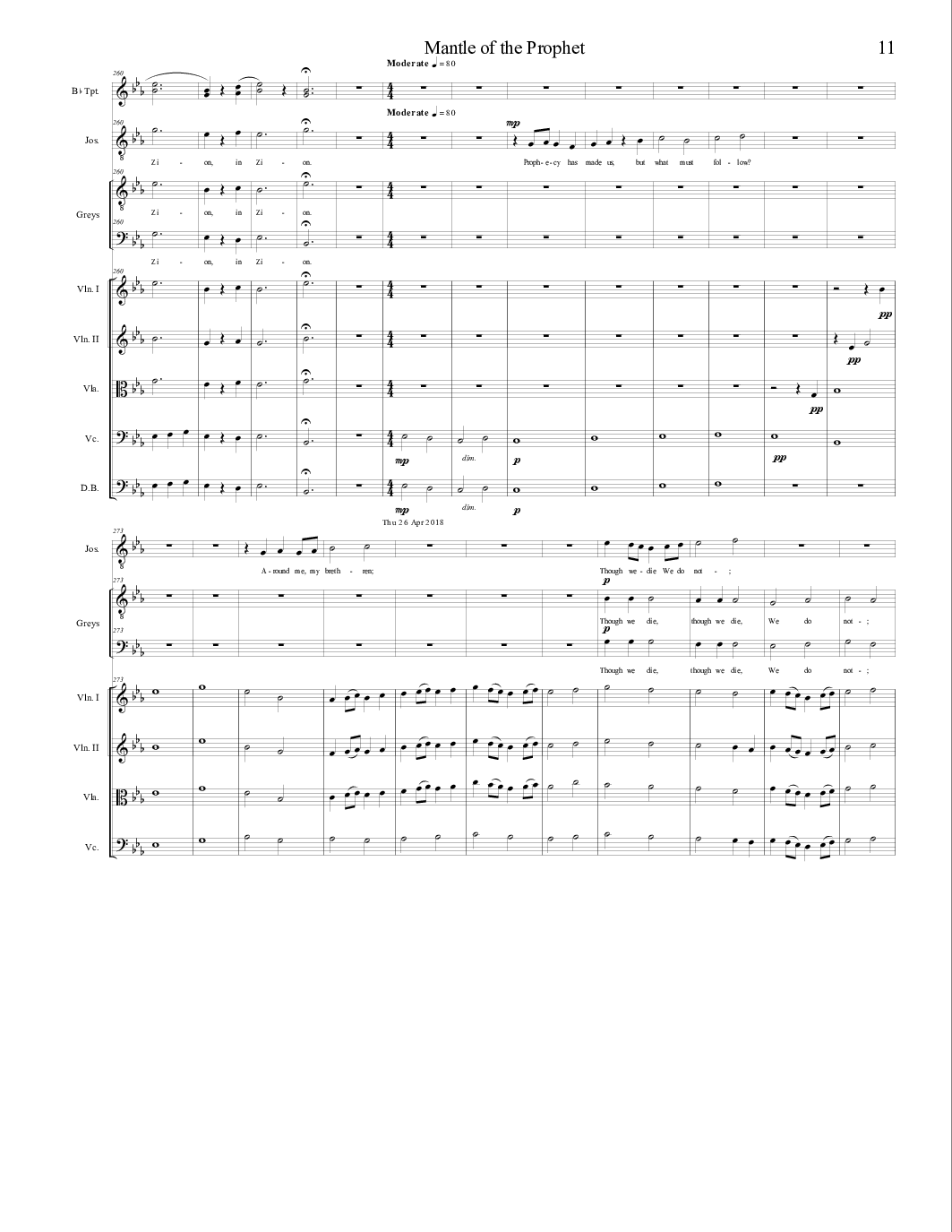 ---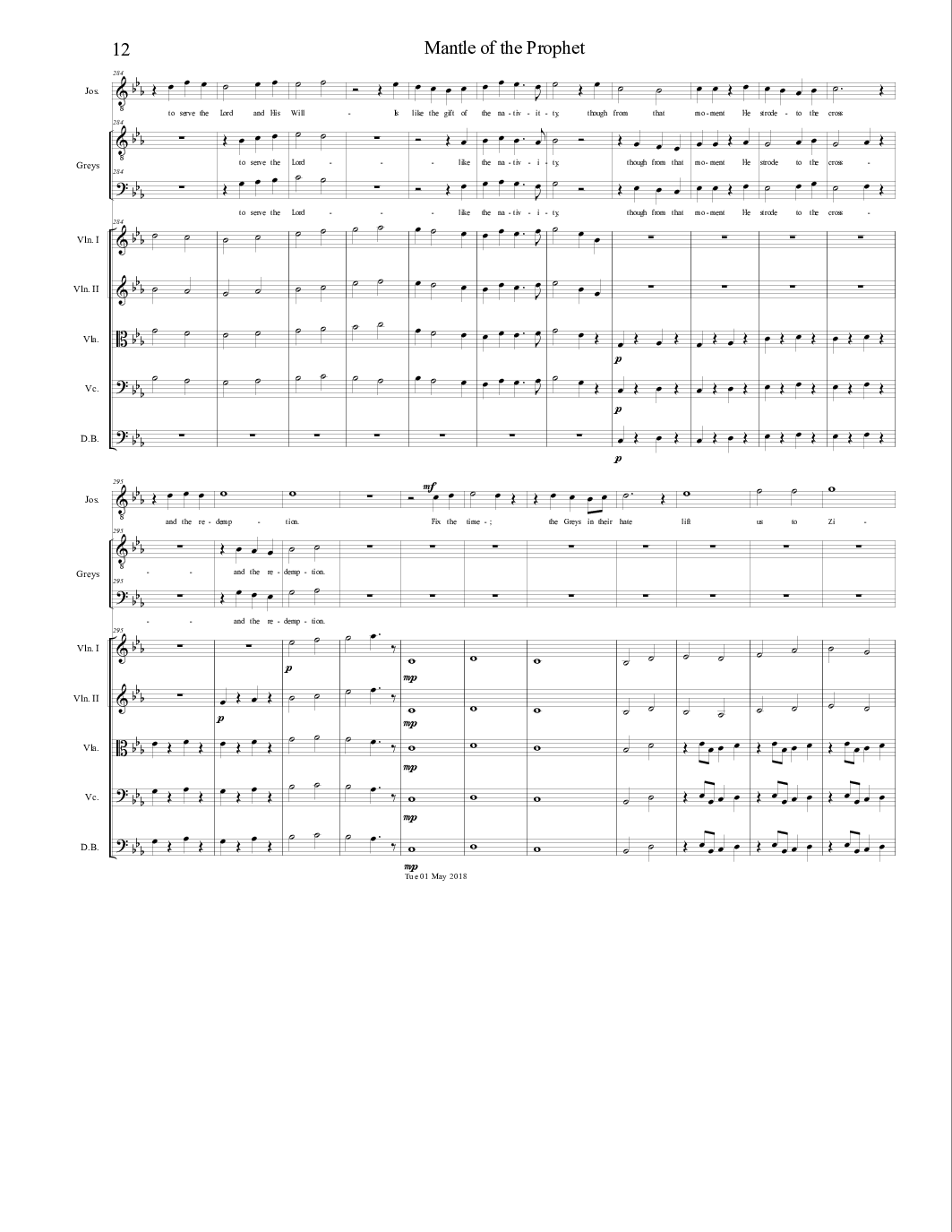 ---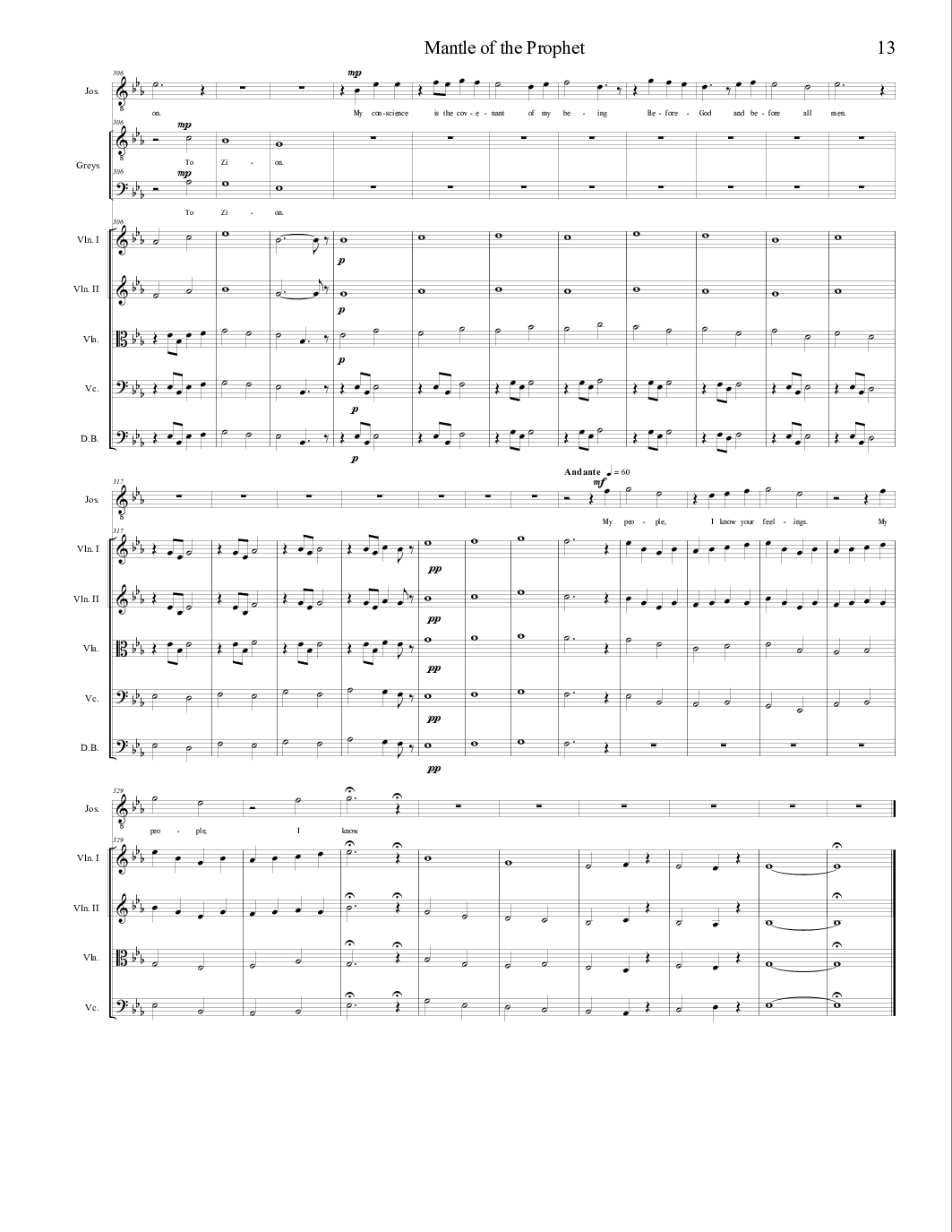 ---
---
Lyrics: 1-3 Aria
(Scene: Carthage, Illinois, at the time of the martyrdom of Joseph Smith. Joseph, Hyrum, and other captive leaders are seen being brought from Carthage Jail before the Carthage Greys. Joseph, wearing a mantle, walks in the midst of the Greys though it is obvious that they want to kill him. He locks arms with some of them; Hyrum joins him. After a few moments of the derision of the Greys, Joseph and Hyrum withdraw to their friends.)
(Joseph is seen in an identifiable stance that on August 8, 1844, is naturally assumed by Brigham Young, who receives the mantle of the prophet.)
JOSEPH
I come to this hour through the meadows of spring;
No more can be done.
Prepare yourselves, brethren: only our blood
Will slake their thirst.
Prepare yourselves, brethren, though our going
Will be easier than you imagine. Last night
I had a dream, and saw my Kirtland farm.
It was covered with weeds
And I knew it was lost to me;
The house was empty as night.
I entered the barn through broken doors;
Then the clamor of many men
Who came into the barn and said
Nothing was mine, the land nor the barn,
The harvest, home, nothing,
And I wept; I said, 'The Church gave it to me,'
They said nothing was mine.
'It belongs to me or the Church,' I said.
Their faces turned the color of ash
And they said,
'Neither to you nor the Church.'
'Take it,' I said and walked past them,
Out of the barn. It had been raining
And I walked in the mud;
I was away from home, even as now:
Behind, the knives and the screaming;
Ahead, the imperative Christ of my mission.
Home is not yet though we are in Zion;
Prophecy has made us, but what must follow?
Around me, my brethren; though we die
We do not; to serve the Lord and His Will
Is like the gift of the nativity, though from that moment
He strode to the cross and the redemption.
Fix the time; the Greys in their hate lift us to Zion.
My conscience is the covenant of my being
Before God and before all men.
My people, I know your feelings.
My people, I know.
(They leave under guard and the Greys disperse. The lights dim slowly.
This song has been viewed 47 times on this site.