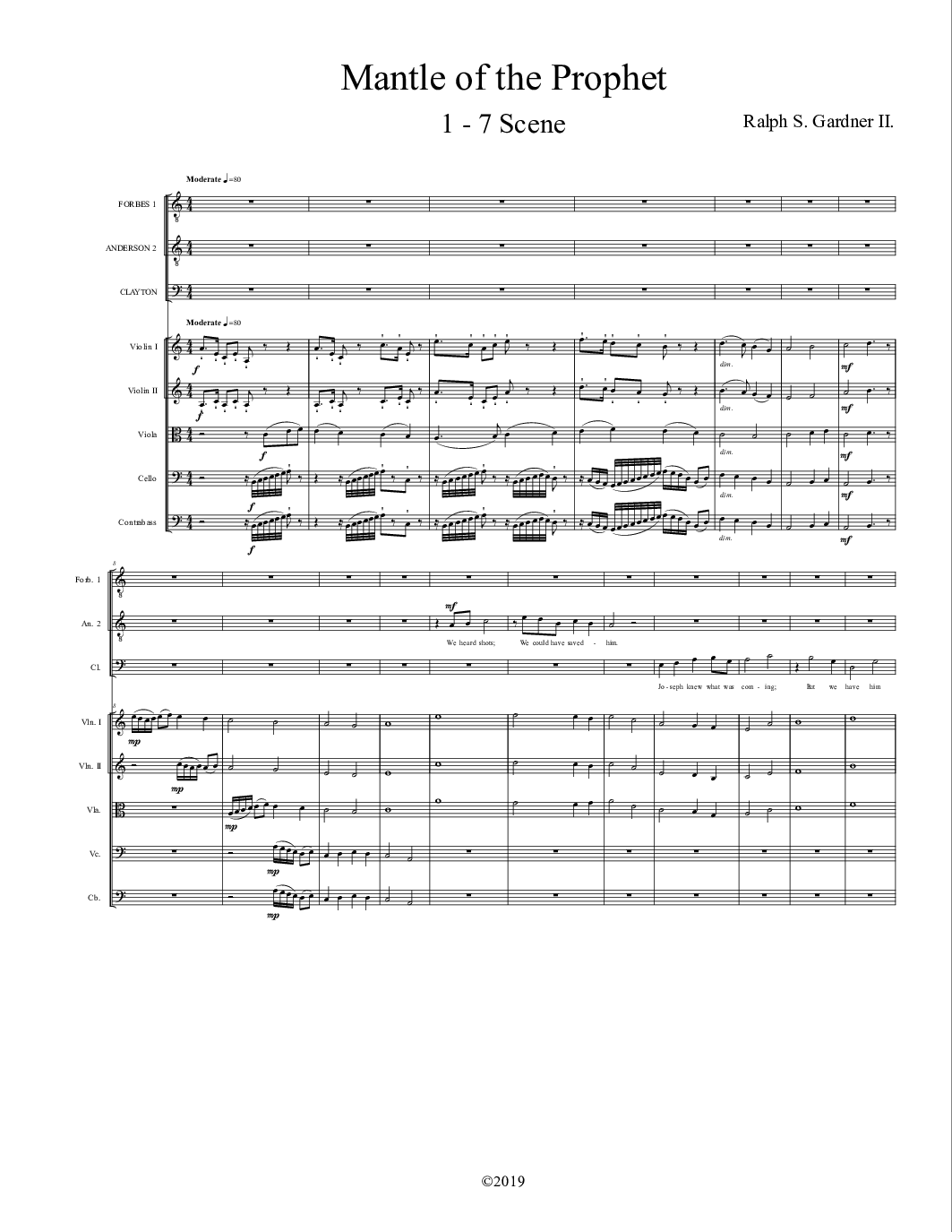 ---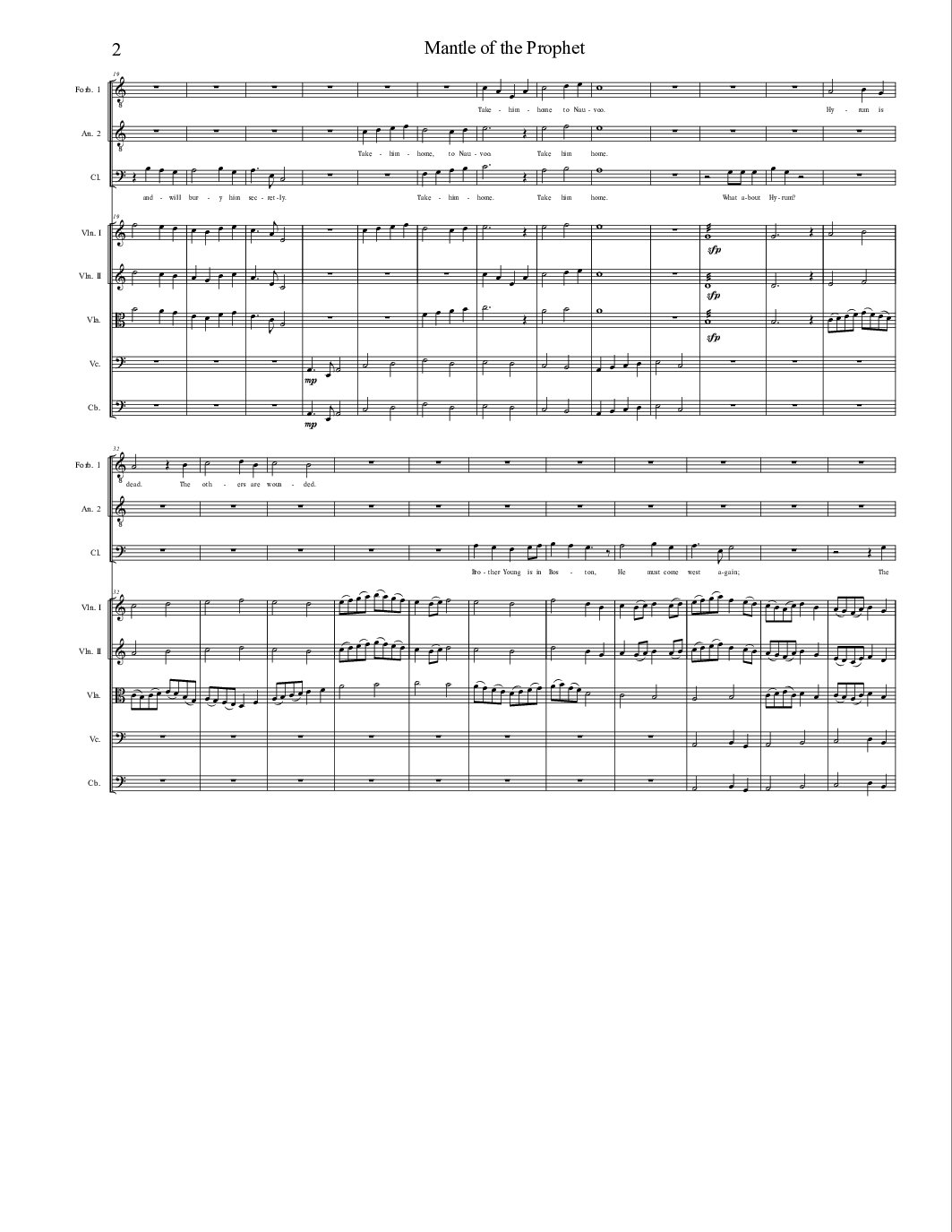 ---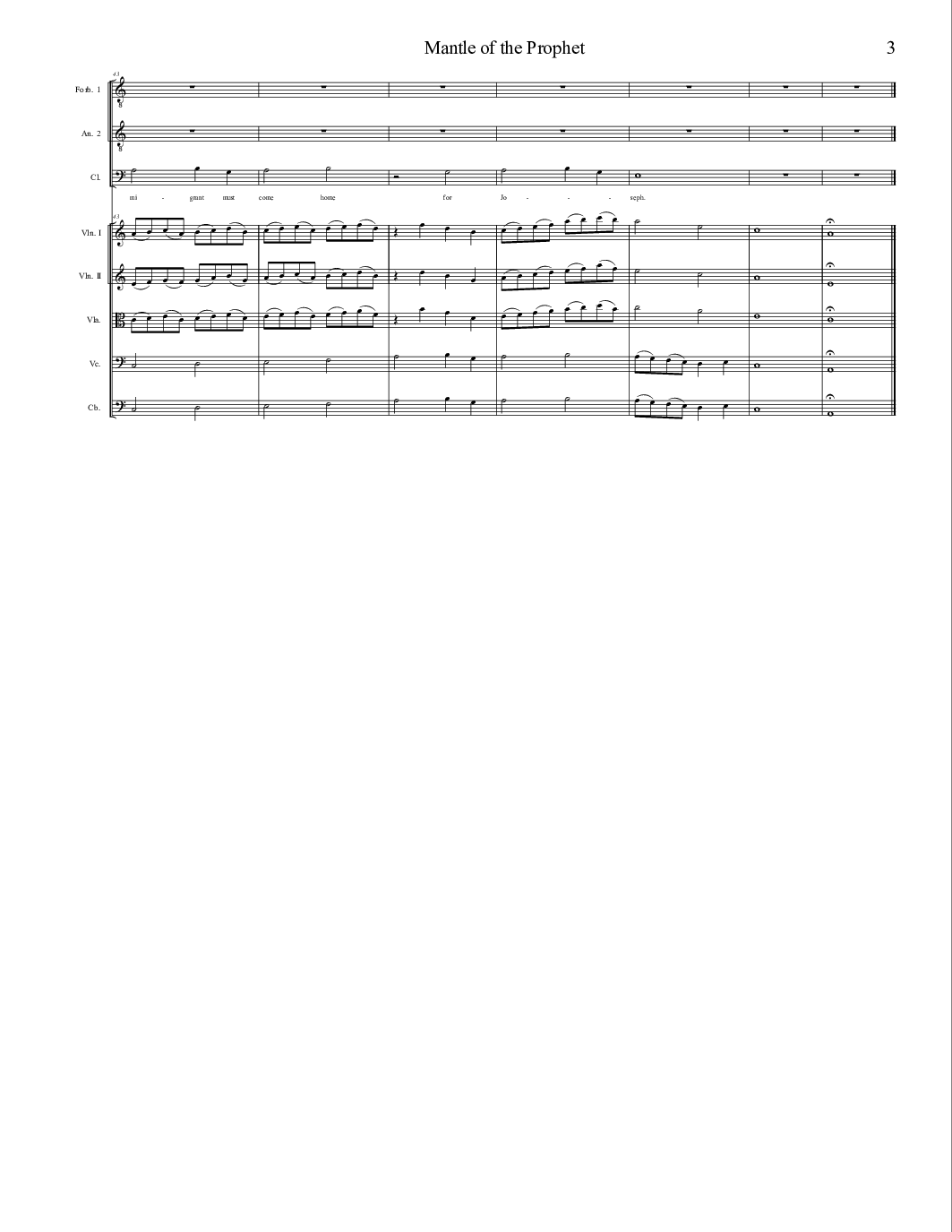 ---
---
Lyrics: 1-7 Scene
ANDERSON
We heard shots;
We could have saved him.
FORBES
Joseph knew what was coming;
But we have him and will bury him secretly.
ANDERSON
Take him home, to Nauvoo.
CLAYTON
What about Hyrum?
FORBES
Hyrum is dead. The others are wounded.
CLAYTON
Brother Young is in Boston,
He must come west again;
The migrant must come home for Joseph.
This song has been viewed 24 times on this site.