Quote: "The song of the righteous is a prayer unto me, and it shall be answered with a blessing upon their heads."
D&C 25:12
Emily Rachel Middleton (12 Free Arrangements)
I Love hymns so much. I always have a hymn in the background of my mind and it is a blessing in my life. I am a beginning Lyricist and I write these words as the spirit influences me. I feel that sharing a hymn is also sharing my testimony.
Contact Emily Rachel Middleton
if you'd like to send a personal note.
See composer song statistics
here
.

You could also filter these songs (limit them) by type. Currently:
SAB
,
SAT
,
SATB
,
SATBB
,
SATTB
,
SSATB
,
Choir Unison
,
Organ…
,
Vocal Solo…
,
Vocal Solo…
,
Young Men…
,
Young Women…
,
Youth Choir…
By:
Emily Rachel Middleton
Topics:
Vocal Solo…
,
Vocal Solo…
,
Atonement…
,
Blessings
,
Brotherhood
,
Christ
,
Comfort…
,
Courage
,
Enthusiasm
,
Eternal Life…
,
Example
,
Faith
,
Family
,
Fellowship
,
Genealogy…
,
Happiness…
,
Heaven…
,
Heavenly Father
,
Honesty/Integrity
,
Hope
,
Motivation
,
Patriotic
,
Peace
,
Praise
,
Restoration
,
Resurrection
,
Savior
,
Second Coming…
,
Strength
,
Unity
,
Work
,
Zion
,
Choir with…
,
Choir with…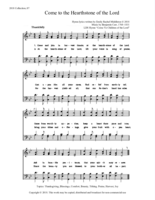 SATB
By:
Emily Rachel Middleton
Topics:
Blessings
,
Brotherhood
,
Charity
,
Chastity/Purity
,
Christ
,
Comfort…
,
Compassion
,
Consecration
,
Earth/Nature
,
Encouragement
,
Eternal Life…
,
Fellowship
,
Forgiveness
,
Gratitude…
,
Guidance
,
Happiness…
,
Hope
,
Moderation
,
Parables
,
Peace
,
Praise
,
Prayer
,
Repentance
,
Sacrifice
,
Savior
,
Self-Improvement
,
Self-control
,
Service
,
Spirit
,
Strength
,
Temperance
,
Temptation
,
Tithing/Offerings
,
Trials
,
Trust in…
,
Unity
,
Welfare
,
Word of…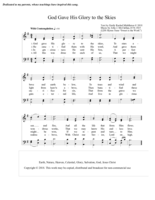 SATB
,
Duet
,
Trio
,
Vocal Solo…
,
Young Men…
,
Young Women…
,
Youth Choir…
By:
Emily Rachel Middleton
Topics:
Vocal Solo…
,
Atonement…
,
Blessings
,
Christ
,
Creation…
,
Creator
,
Earth/Nature
,
Eternal Life…
,
Gospel
,
Heaven…
,
Heavenly Father
,
Light/Sun
,
Nature
,
Plan of…
,
Remember…
,
Resurrection
,
Sacrifice
,
Savior
,
Worship
,
A Cappella…
,
Choir with…
,
Choir with…
,
Women Unison

SATB
,
Cantata…
By:
Emily Rachel Middleton
Topics:
Diligence…
,
Duty
,
Faith
,
Gospel
,
Missionary Work
,
Obedience…
,
Praise
,
Restoration
,
Savior
,
Second Coming…
,
Strength
,
Teaching…
,
Unity
,
Youth…
,
Zion
,
Arise and…
,
Choir with…
,
Choir with…
,
Embark in…
,
Includes Vocal…
,
Primary with…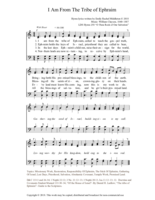 SAATB
,
SAATBB
,
SAATTB
,
SAB
,
SAT
,
SATB
,
SATBB
,
SATTB
,
SB
,
SSAATB
,
SSAATTBB
,
SSAB
,
SSATB
,
SSATBB
,
SSATTB
,
SSATTBB
,
Choir Unison
,
Organ…
,
Young Men…
,
Young Women…
,
Youth Choir…
By:
Emily Rachel Middleton
Topics:
Aaronic Priesthood
,
Adversity
,
Agency…
,
Atonement…
,
Blessings
,
Book of…
,
Brotherhood
,
Children
,
Christ
,
Commandments
,
Consecration
,
Courage
,
Creation…
,
Creator
,
Diligence…
,
Duty
,
Encouragement
,
Enthusiasm
,
Eternal Life…
,
Example
,
Faith
,
Fellowship
,
Gathering of…
,
Gospel
,
Guidance
,
Happiness…
,
Heaven…
,
Heavenly Father
,
Hope
,
Israel
,
Joseph Smith
,
Knowledge/Truth
,
Leadership/Shepherd
,
Miracles
,
Missionary Work
,
Obedience…
,
Peace
,
Plan of…
,
Praise
,
Preparedness
,
Priesthood
,
Prophets
,
Remember…
,
Restoration
,
Resurrection
,
Revelation
,
Savior
,
Scriptures…
,
Second Coming…
,
Service
,
Strength
,
Talents
,
Temple
,
Testimony
,
Truth…
,
Work
,
Youth…
,
Zion
,
Choir with…
,
Primary with…

SATB
By:
Emily Rachel Middleton
Topics:
Adversity
,
Blessings
,
Brotherhood
,
Comfort…
,
Courage
,
Diligence…
,
Duty
,
Encouragement
,
Enthusiasm
,
Faith
,
Fellowship
,
Genealogy…
,
Gospel
,
Guidance
,
Honesty/Integrity
,
Hope
,
Humility/Meekness
,
Joseph Smith
,
Motivation
,
Obedience…
,
Patience
,
Patriotic
,
Pioneers
,
Prophets
,
Restoration
,
Righteousness…
,
Sacrifice
,
Strength
,
Trials
,
Trust in…
,
Unity
,
Work
,
Zion
SAB
,
SAT
,
SATB
,
SATBB
,
SATTB
,
SSATB
,
Duet
,
Organ…
,
Piano…
,
Piano Prelude…
,
Piano Solo
,
Trio
,
Vocal Solo
By:
Emily Rachel Middleton
Topics:
Agency…
,
Atonement…
,
Blessings
,
Christ
,
Compassion
,
Consecration
,
Creation…
,
Creator
,
Death/Funeral
,
Earth/Nature
,
Easter
,
Eternal Life…
,
Faith
,
Fall
,
Forgiveness
,
Gospel
,
Heaven…
,
Heavenly Father
,
Hope
,
Humility/Meekness
,
Judging/Justice
,
Knowledge/Truth
,
Nature
,
Plan of…
,
Praise
,
Remember…
,
Repentance
,
Resurrection
,
Sacrament
,
Sacrifice
,
Savior
,
Supplication
,
Testimony
,
Trust in…
,
Worship
,
Worthiness
,
Cello
,
Violin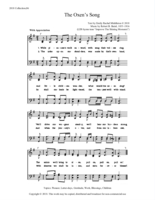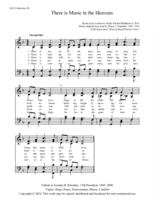 SATB
By:
Emily Rachel Middleton
Topics:
Adversity
,
Agency…
,
Atonement…
,
Blessings
,
Christ
,
Comfort…
,
Compassion
,
Encouragement
,
Enthusiasm
,
Faith
,
Forgiveness
,
Gospel
,
Gratitude…
,
Guidance
,
Happiness…
,
Heaven…
,
Heavenly Father
,
Holy…
,
Honesty/Integrity
,
Hope
,
Humility/Meekness
,
Judging/Justice
,
Kindness
,
Knowledge/Truth
,
Music and…
,
Obedience…
,
Peace
,
Repentance
,
Reverence
,
Righteousness…
,
Sacrifice
,
Savior
,
Self-Improvement
,
Self-control
,
Spirit
,
Strength
,
Trust in…
,
Worship
,
Worthiness
,
Primary with…