Quote: "The song of the righteous is a prayer unto me, and it shall be answered with a blessing upon their heads."
D&C 25:12
David Welker (13 Free Arrangements)
I am a hobby classical guitarist. While I have no really formal musical theory or arranging training, I did play the trombone in the BYU Marching Band, - akin to staying at the Holiday Inn Express. I began playing the trombone at the age of 10 upon quitting guitar lessons because my mother said I had to play something. I started playing the guitar when I was 8 when I quit piano lessons after only one lesson, having been teased by older siblings. Sadly, I was not mature enough to fully appreciate classical guitar at the time, but I picked it back up after our first child was born when my wife told me my other guitars were too noisy. So I bought a Yamaha Classical guitar at the main Yamaha store in Shibuya, Japan and tried to retrain myself. Recently a young man I worked with on my mission sent me "How Great Thou Art" which he had arranged for classical guitar. I played it back for him and he challenged me to arrange something myself and send it back. That something became "The Lord is My Shepherd"...and I am now slowly arranging some of my other favorite hymns...
Contact David Welker
if you'd like to send a personal note.
See composer song statistics
here
.

You could also filter these songs (limit them) by type. Currently: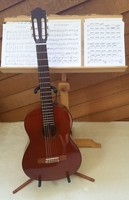 Guitar
By:
David Welker
Topics:
Atonement…
,
Charity
,
Christ
,
Comfort…
,
Joseph Smith
,
Service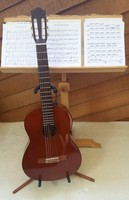 Guitar
By:
David Welker
Topics:
Atonement…
,
Christ
,
Comfort…
,
Faith
,
Hope
,
Peace
,
Prayer
,
Trust in…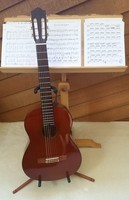 Guitar
By:
David Welker
Topics:
Atonement…
,
Christ
,
Comfort…
,
Faith
,
Peace
,
Trials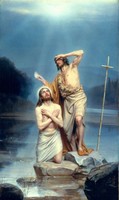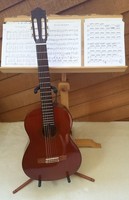 Guitar
By:
David Welker
Topics:
Earth/Nature
,
Praise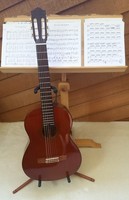 Guitar
By:
David Welker
Topics:
Atonement…
,
Parables
,
Prayer
,
Savior
,
Supplication
,
Trust in…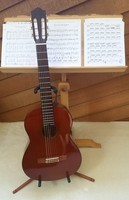 Guitar
By:
David Welker
Topics:
Christ
,
Fatherhood…
,
Heaven…
,
Heavenly Father
,
Home/Family
,
Plan of…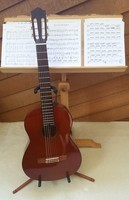 Guitar
By:
David Welker
Topic:
Christmas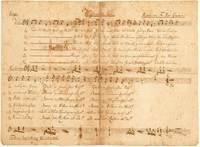 Guitar
By:
David Welker
Topics:
Christ
,
Christmas


Guitar
By:
David Welker
Topics:
Creation…
,
Faith
,
Family
,
Heavenly Father
,
Motherhood…
,
Plan of…
,
Remember…